Christina Hammer shares her home boxing workout during these strange times of self-isolation as the Corona Virus pandemic unfolds. Christina was looking hot as hell as she went through some home boxing exercises to stay in shape as the saga continues to unfold.
Christina Hammer is one of the top female boxers in the world, she narrowly lost to the Women's Goat, Clarissa Shields for all the world titles and is looking to come back for another shot at world domination as well as being one a super sexy underwear model.
If you are at home and all the gyms are closed, working out at home is a great option that you can mix with going for a run or a long walk.
Let's take a look at her home workout:
Round 1: Boxing And High Knees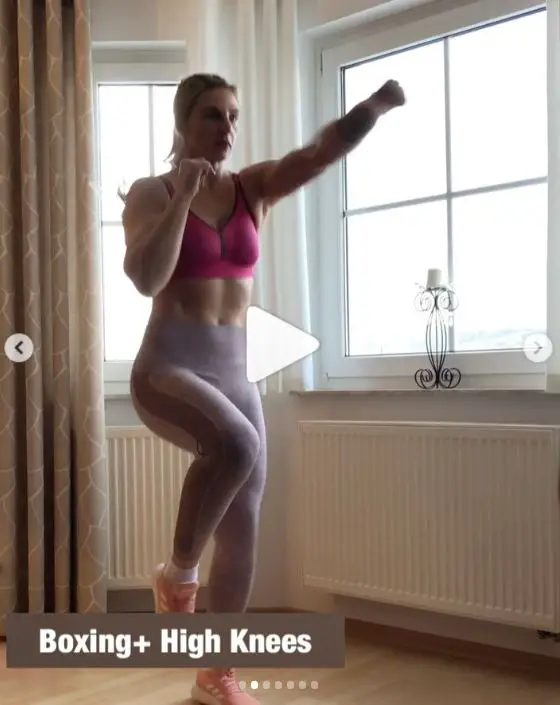 This is a good full-body exercise that gets the hands and feet moving in coordination. It is similar to skipping or jumping rope in that it develops hand feet coordination and burns body fat.
Round 2: Squat Jumps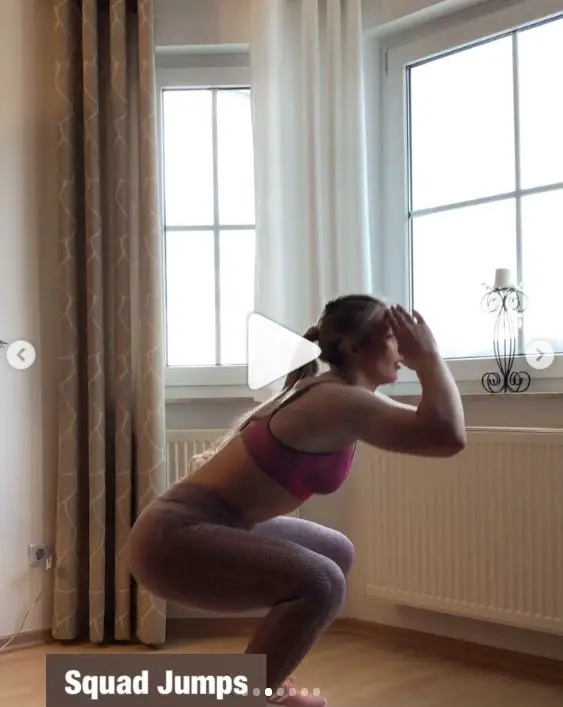 These are great for conditioning the legs and building endurance. The jump at the end works on explosive power. You might think that legs don't have anything to do with punching but thinking again. The force is generated from the feet up and as you turn your hips, you can significantly increase your power.
Round 3: Side To Side Plank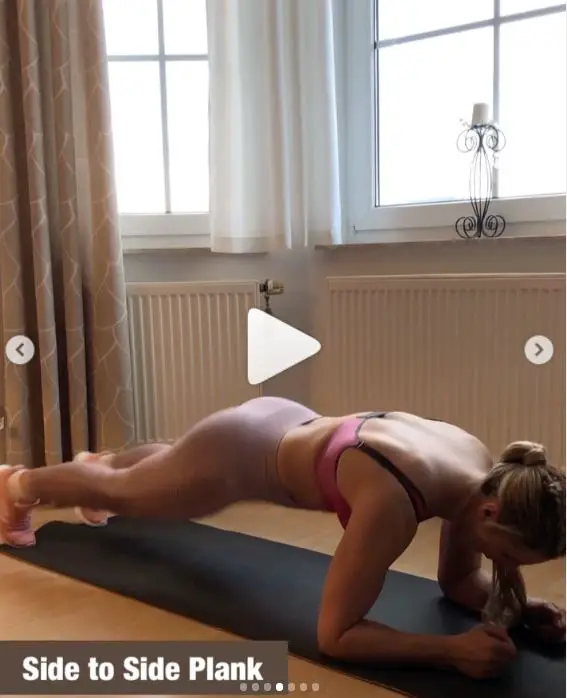 The plank is great for building core strength. This side to side variation that Christina is doing will really help to strengthen the lower abs and get that 6 pack showing. Christina recommends 30 seconds on and 30 seconds off for all exercises in this HIIT boxing workout.
Round 4: Split Squat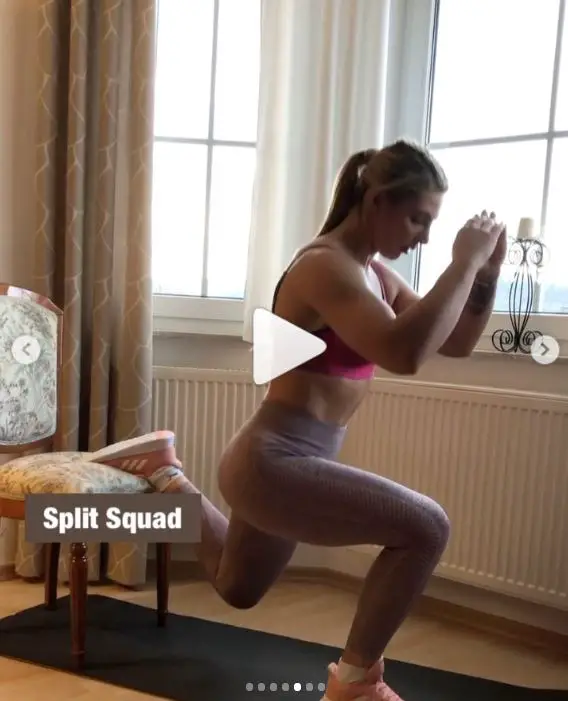 Perfect for isolating one side of the glutes and engaging the core. Note how Christina keeps good control with slow movements to really help those stabilization muscles and build strength. Try get 10 each side in the 30 seconds.
Round 5: Superman Plank Push Up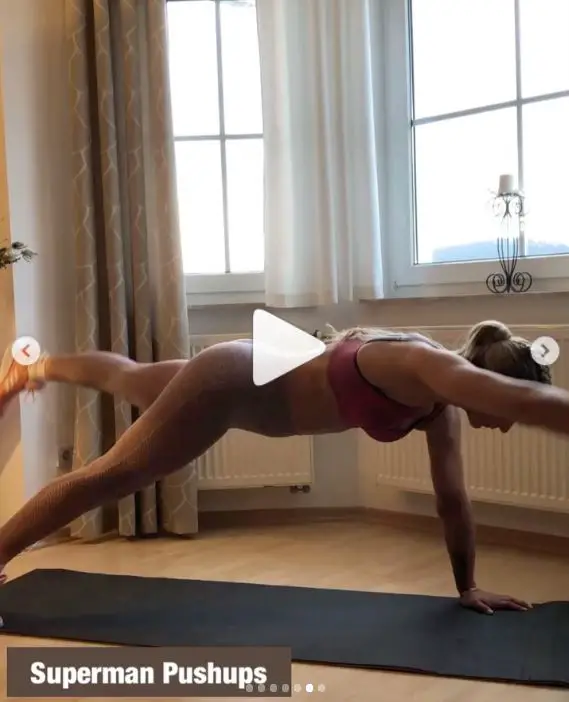 This one isn't as easy as it looks if it looks easy at all. Raise one hand and the opposite foot and then come back and do a push-up. This is going to build core strength and increase endurance and conditioning in the arms.
Round 6: Mountain Climbers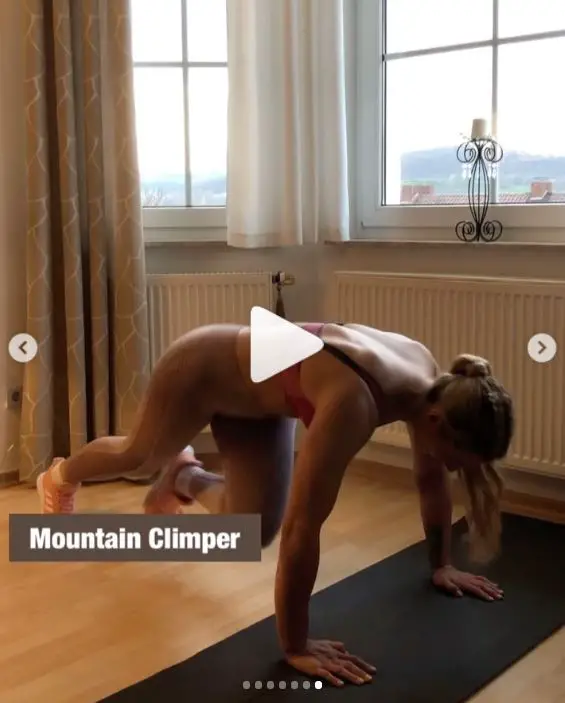 One of the most effective ways to burn belly fat, especially as part of a HIIT workout like this. lay you palms flat on the ground with the arms in an upright position and bring your knee to the opposite side of your chest.
You can do 5-10 or 15 rounds of this HIIT boxing circuit.
Check It Out Here With The Stunning Christina Hammer.
View this post on Instagram
Round