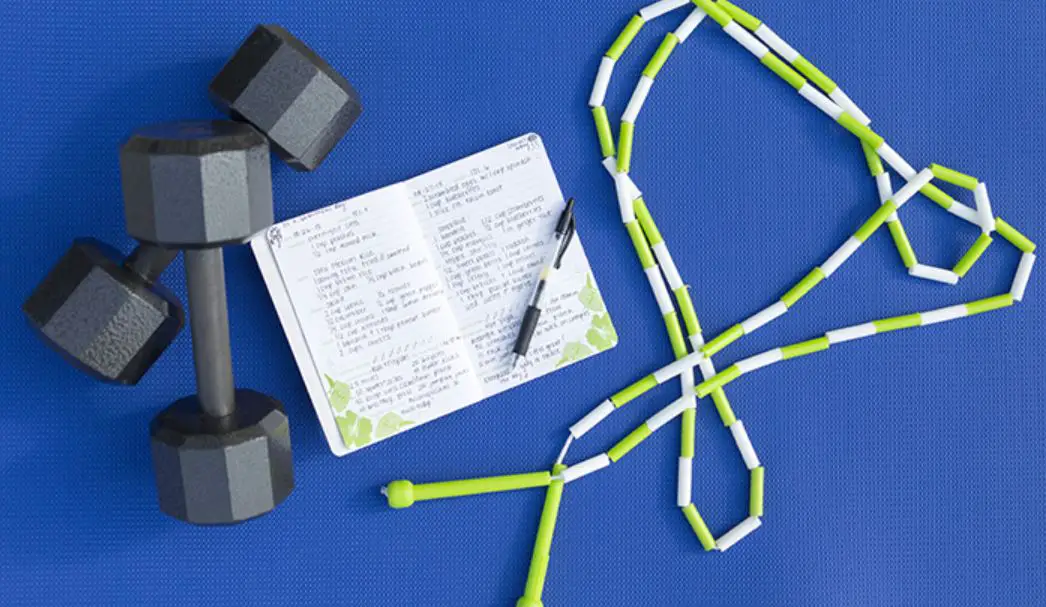 Working out at home is something that can save you time from travelling to a gym and it can save you money as well on memberships.
You need very little equipment for a home boxing workout and in this article we are going to go through a range of options that will suit you to get some work in at your home no matter what else is going on in your life.
Having been around boxing gyms for over a decade, we know what exercises the pros are doing and how we can develop a solid workout in the space of your own home.
In this article we will go through all the equipment you could possibly need and challenging workouts to put you through your paces, with or without the equipment in question.
Getting started we hope you have a nice area to train in, preferably a garage or a shed where you put the equipment but we will also give options for working out without any or much space.
Gym Mat
Ok the first thing we will need is a gym mat if we don't want to be lying on the hard floor or getting sweat everywhere in our living room. A solid gym mat will provide support for your back and keep the floor dry. Any boxing exercise is going to incorporate a lot of Abs and Core work and our workouts are going to be no different.
You can get a solid workout mat for under $15 and we found the best option on Amazon.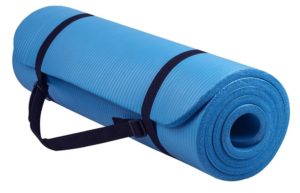 Get The Best Price Here:

Skipping Rope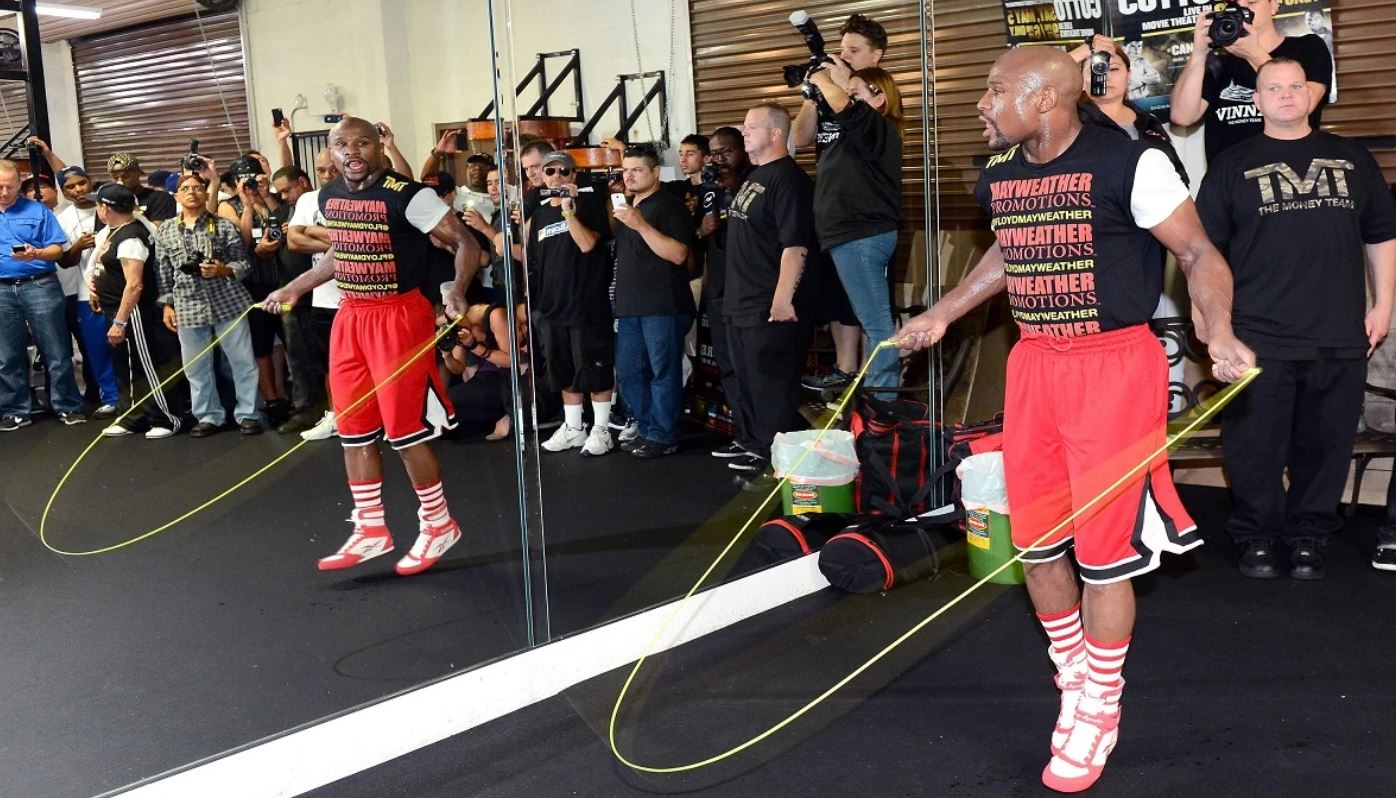 We like to start our workouts with dynamic warm ups and skipping rope is a great way to get the blood flowing and the heart rate up.
Skipping is a great exercise for boxing because it works our aerobic and anaerobic system as well as working all the muscles in our arms, shoulders and legs.
Skipping also helps us to improve on the coordination between our hands and feet which is extremely important for boxing.
Our workouts will incorporate boxing as an option to warm up and we highly recommend you get a skipping rope to get started.
Get The Best Price Here:

Light Dumbbells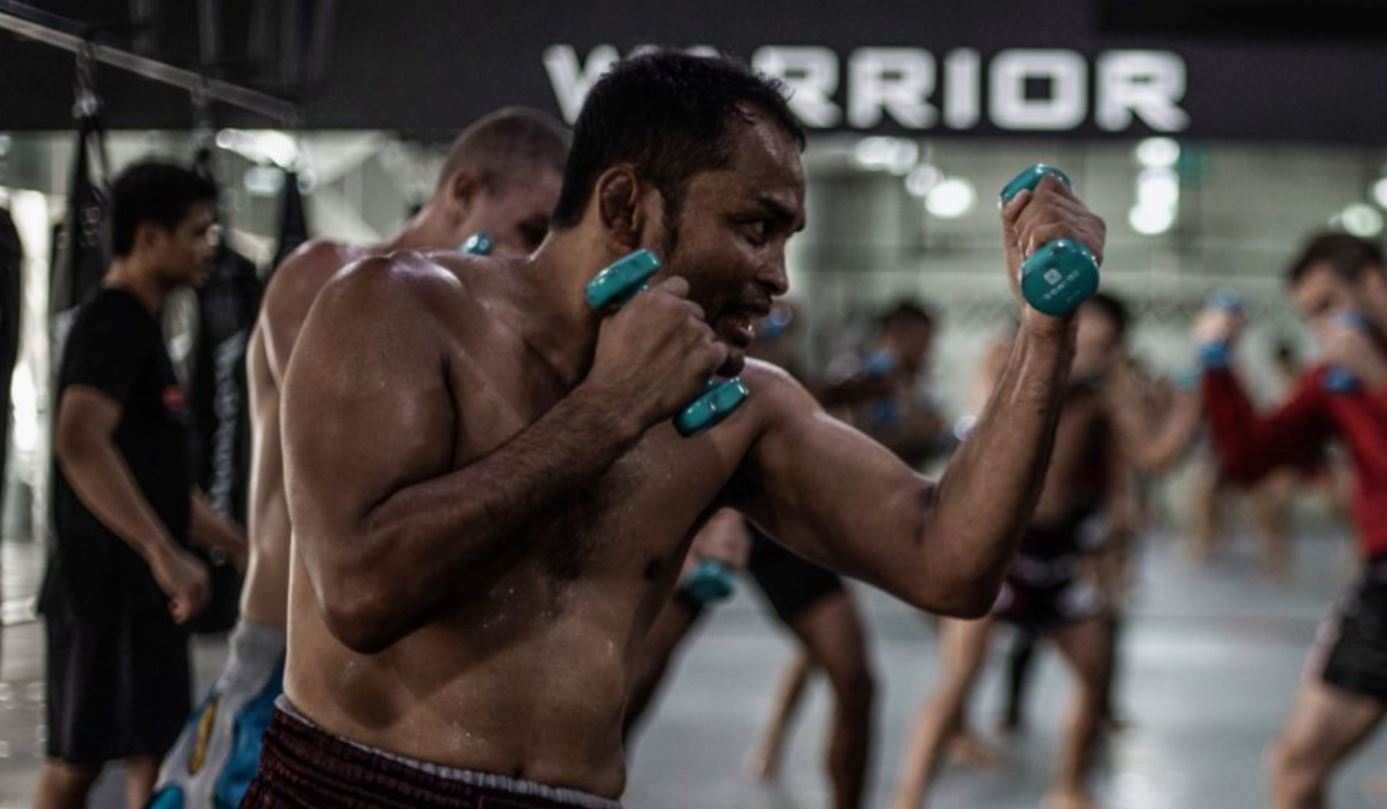 Once we are warmed with our dynamic workout or skipping rope, we want to move into Shadow Boxing and there are a number of variations we want to incorporate to improve our strength, conditioning and actual boxing work.
Holding light dumbbells which weigh less than 2.5 Lbs or 1.25 kilos will allow you to build the conditioning in your arms, shoulders and will increase your punching power and speed.
We are going to use the dumbbells until our arms get tired and we are going to move into shadowboxing then so now is a good time to introduce the next piece of equipment which we will definitely need. A timer!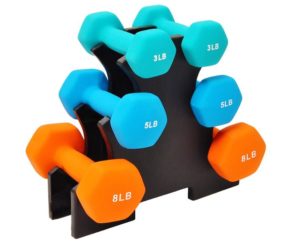 Check Out The Best Value Light Dumbbells Here:

Boxing Headband

I'm sure you have seen Lomachenko and other famous boxers using the boxing headband where they are hitting a soft ball or tennis ball attached to a headband or a hat and this is the perfect for finishing off our shadow boxing rounds.
You can pick up one of the boxing hats at our store today or on Amazon for $20.
Check The Best One We Found Here:

Boxing Timer
We need to keep track of our rounds and we will need a timer that can keep track of the number of rounds we are doing, the time of each round and the rest period in between rounds.
If you want the authentic feel of a physical round timer, this is our favourite one on Amazon which won't set you back a fortune. We also want a timer that will let us know when there is 30 seconds left in the round so we can finish the rounds in style.
Alternatively, you can you use an App on your phone but that won't give the full home boxing gym feel.
There are plenty of good boxing timer apps, just find one that are free on Android and IOS so get one with good reviews and it should do the trick handy enough.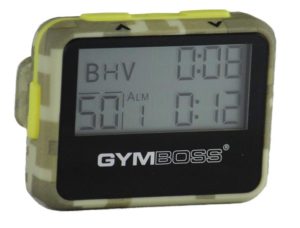 Get The Best Price Here:

Perfect Push Up Assistance Equipment
No boxing workouts will be complete without calisthenics and body weight exercises and we are going to finish the rounds with squats, sit ups and push ups to really work our conditioning system.
Floyd Mayweather used push up assistance equipment and if you want to do perfect push ups, you can pick up some perfect push up equipment on Amazon for under $10 and we recommend using them to work the muscles to the fully and get perfect form every time.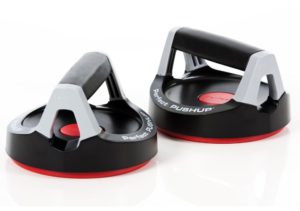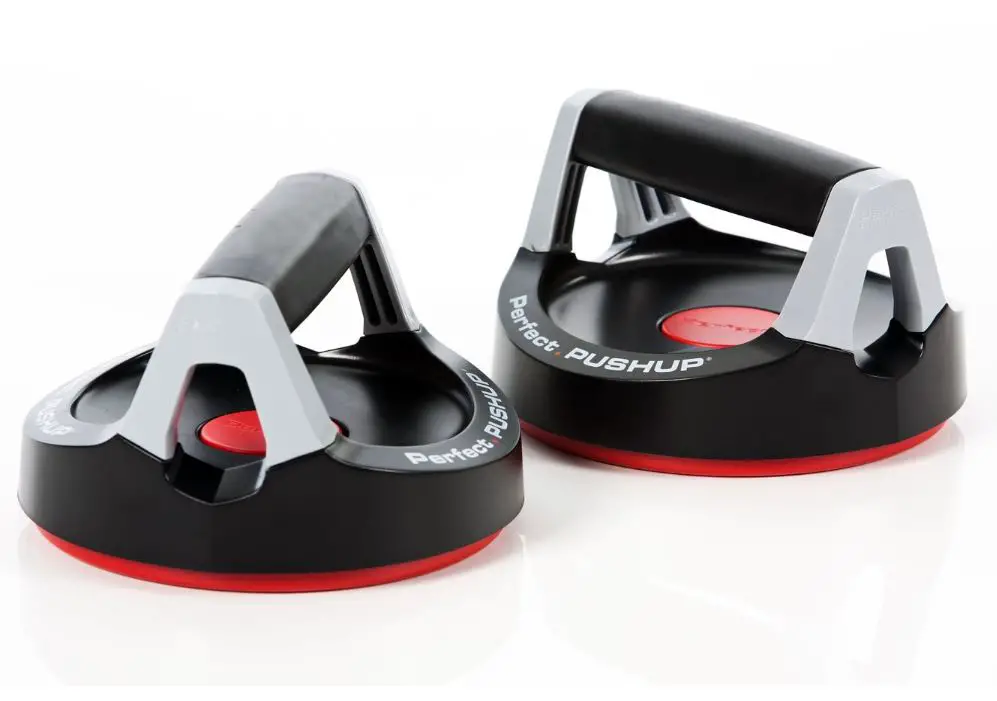 Get The Best Price Here:

Ok so now we are getting into the part of our workout where we are going to consider getting a punching bags and boxing pads if you have a partner.
If we are going to be considering getting a punching bag, we will definitely want to protect our hands with wraps.
You can pick up a quality pair of hand wraps on Amazon for under a tenner and if you want to know how to wrap your hands, check out this video.
Free Standing Punch Bags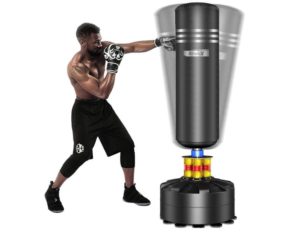 Free standing punching bags are going to be a bit more expensive than the rest of the items on the list so it is not for everybody and if you don't want to or don't have space, you can easily complete a home boxing workout without one.
If you are going to invest in a free standing boxing bag, we want one where we can put a sufficient amount of weight in the base so it doesn't go flying around the floor or move too much when we hit it.
We love a number of options when it comes to boxing bags but our favourite is the Dripex option as it comes with a fillable base and suction cups on the base to make sure it doesn't go flying around when you hit it, especially if you are a heavyweight or punch with power.
Get The Best Price On The Dripex Punching Bag Here:

Boxing Gloves
If we are going to be hitting punching bags, we will need gloves to use with our wraps for full protection. You don't want to hurt your wrist hitting a bag without gloves especially if you require your hands for work.
There are plenty of quality gloves available on the market, but we like these Everlast Pro Style Training Gloves. They are affordable, durable, good quality and they offer quality protection for our hands.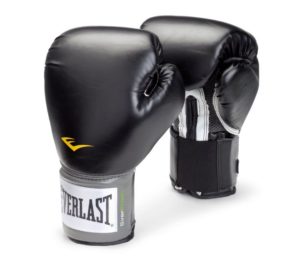 Get The Best Price On Everlast Pro Style Boxing Gloves Here:

Kettlebells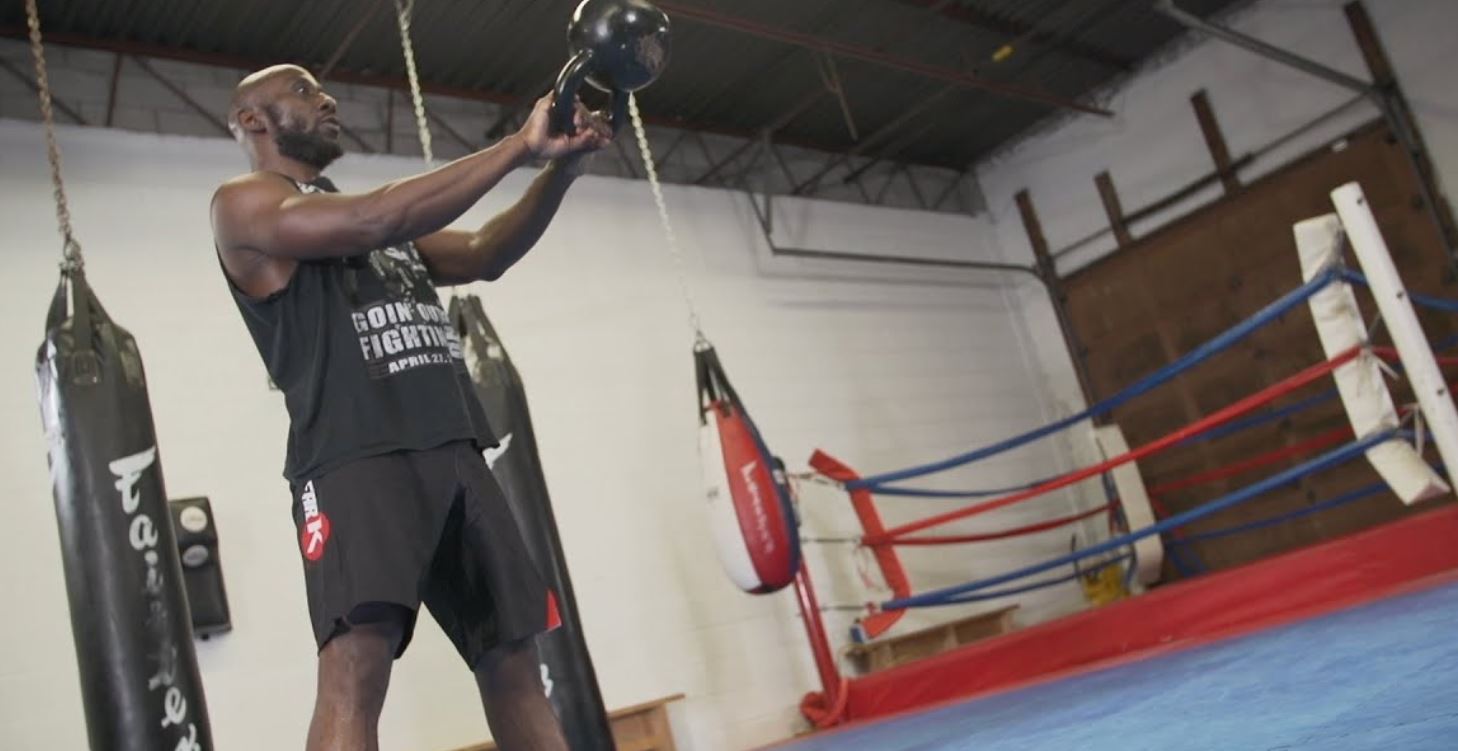 Kettlebells are a versatile piece of training equipment that allow to perform a number of strength and conditioning exercise such as goblet squats, Lunges, Kettlebell Swings, Shoulder raises and much more. If you want to add a bit of strength work to our home workout equipment, you can find the best Kettlebells here: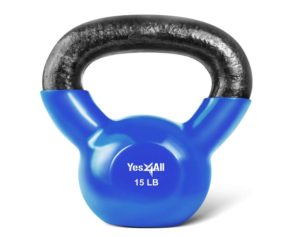 Get The Best Price On The Best Kettlebell Set Here:

Pull Up Bar
While we are adding strength work to our boxing routine, we should definitely want to add the squat of the upper body to our routine with a home pull up bar. These can be added to a door frame without too much effort so we can incorporate this exercise without too much extra hassle.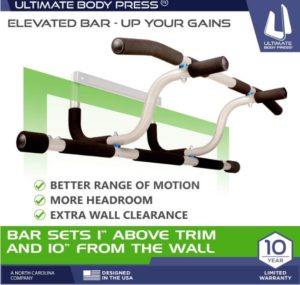 Get The Best Value Pull Up Bar Here:

Ankle Weights
If we add ankle weights to our skipping routine we can build extra strength to our legs and improve the speed at which we move once we remove the weights. We can also go running with our ankle weights to add more power to our legs and improve our speed.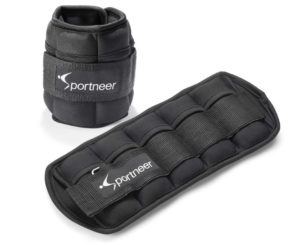 Check Out The Best Ankle Weights Here:

Beginner Home Workout For Boxing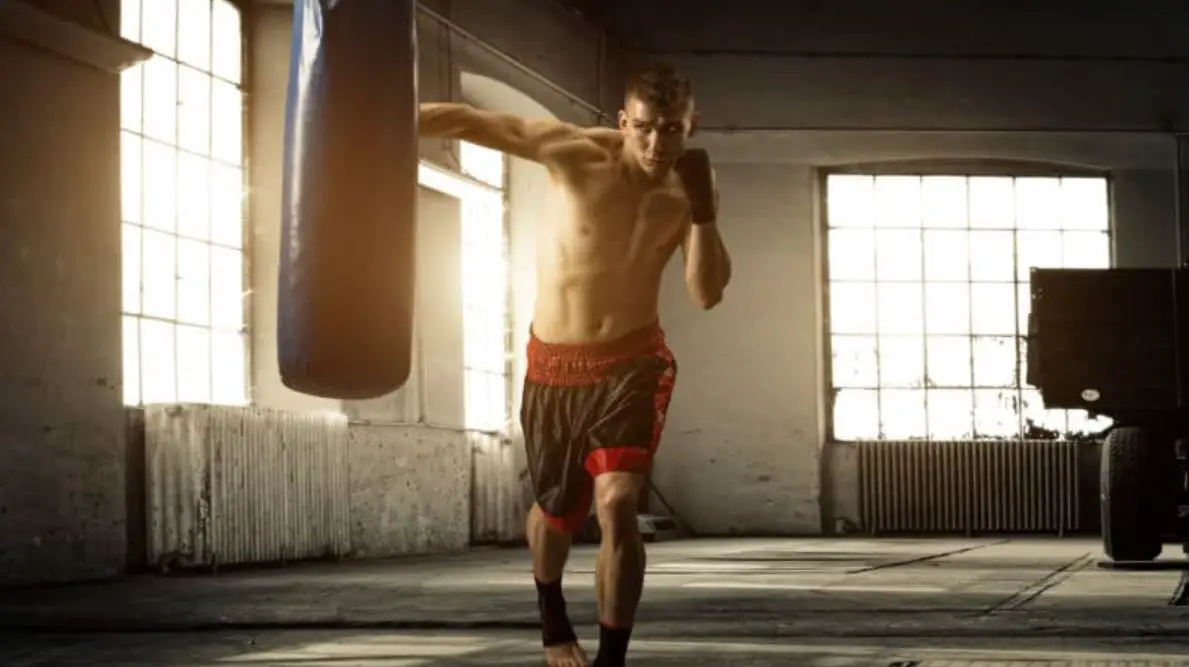 Ok so getting to work with a full beginner workout for boxing.
If you are just getting started, don't worry too much about having perfect footwork or technique, just get started and we will worry about improving and progressing later.
Our Beginner Workout Is going to be 10 * 2 minute rounds so set your timer for 2 minutes of work and 1 minute of rest between each round:
Round 1:
Let's warm up with 2 minutes of skipping. If you are new to skipping, check out this video on getting started. It is not as difficult as it first seems and something that's definitely worth learning if you want to get good at boxing.
Once the round we will complete 10 bodyweight squats to punctuate the round.
Round 2:
Let's get going with a round of shadow boxing with our light dumbbells. Remember, if you want to work the shoulder more, you can punch higher in the air. Make sure you are throwing plenty of straight punches and move your feet.
When you get tired or with 30 seconds left in the round you can drop the weights and shadow box for the remainder of the round.
When the round ends we want to do 10 push ups
Round 3:
Round Three is going to hitting our free standing punching bag or shadow boxing without weights.
Work on your straight punches and try throwing and one two and a left hook. Work on your footwork moving in and out from the bag throwing jabs and straight rights.
When the thirty second bell sounds you can throw straight punches as fast as you can until the final bell and then hit 10 push ups after the bell.
Round 4:
Let's work Combos On The Bag For The Entire Two Minutes
Start with 10 Quality Jabs and then 10 Straight Punches.
Move onto throwing 10 1-2s before throwing 10 1-2's followed by a left hook.
If you have some time left in the round finish off with fast, straight punches until the bell.
When The Round Ends We Will Do 20 Situps To Finish The Round
Round 5
Hard Punches On The Bag For 2 Minutes.
Throw A Succession Of Hard Jabs, Hard Straights, Hard Hooks and Hard Uppercuts on the bag for the first 90 seconds and then finish up with 30 second of straight punches as fast as you can to burn the muscles and increase your cardio.
When the round ends we want to perform 10 burpees to complete the round.
This is a basic beginner program and you can repeat rounds 1 to 5 for a complete workout or finish up with a 30 minute jog to engage the aerobic system.
Remember this is just a beginner workout and we have tons of new workouts coming up soon. Until then, stay blessed!