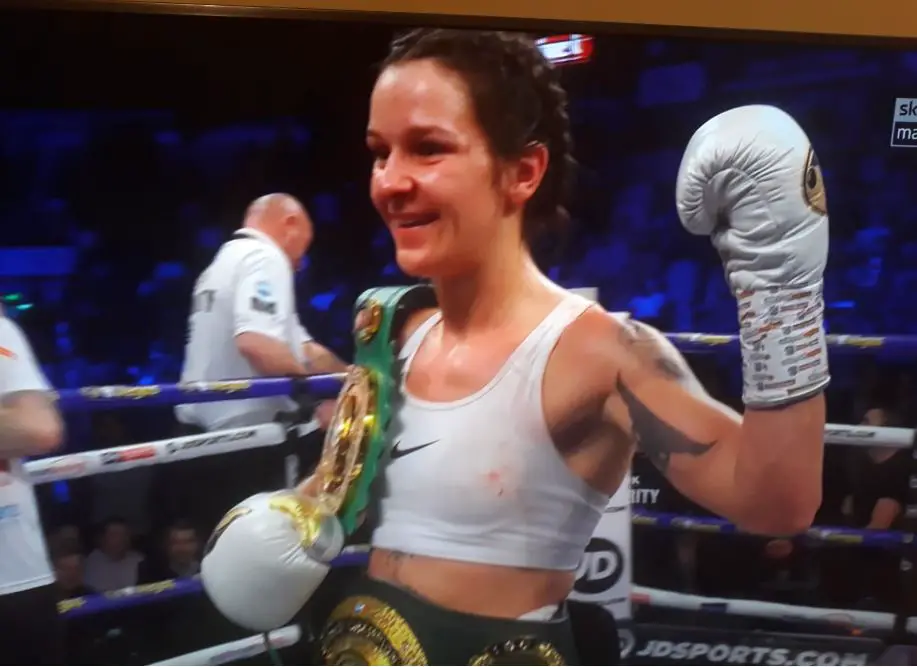 The 5 year WBC super featherweight championship reign of Ewa Wahlstrom came to an end on Saturday night (8th Feb) after a scintillating performance from the new champion Terri Harper.
Harper started sharply in the fight winning the opening two rounds before Ewa staged a gallant comeback in rounds 3-5.
It was the London woman's fight though as she moves to 10-0 and realises her dream to become a world champion.
Harper was calm and relaxed throughout the fight and she dropped Whalstrom with a flash knockdown in the 7th and she had her in trouble again in the 8th which almost guaranteed she would win the fight on points.
Whalstroms only other loss came against Katie Taylor by decision and at 39 this could very well be the end of the line for Whalstrom.
There will be no doubt that Katie Taylor will be watching on with interest at Terri Harper as a future opponent down the line.
Katie Taylor has a much anticipated bout with Amanda Serrano possibly coming up in the summer, the future of women's boxing has never been in a better place. The two minute rounds seem to whizz by and women's boxing is gaining momentum at a rapid rated.
The margins on the card were wide in the end 99-90 99-90 and 98-91 as Terri Harper becomes a star in the Uk.
Impressive performance on the night in Sheffield from Martin J Ward who goes onto challenge for a world title.
Stoppage win for Dave Allen against Dorian Darch and a masterclass for Kid Galahad who puts himself back in the shop window for a world title.
Kell Brook also dominated De Luca and puts himself in the window for a world title shot also.
We look forward to seeing this bright young stars future going forward.