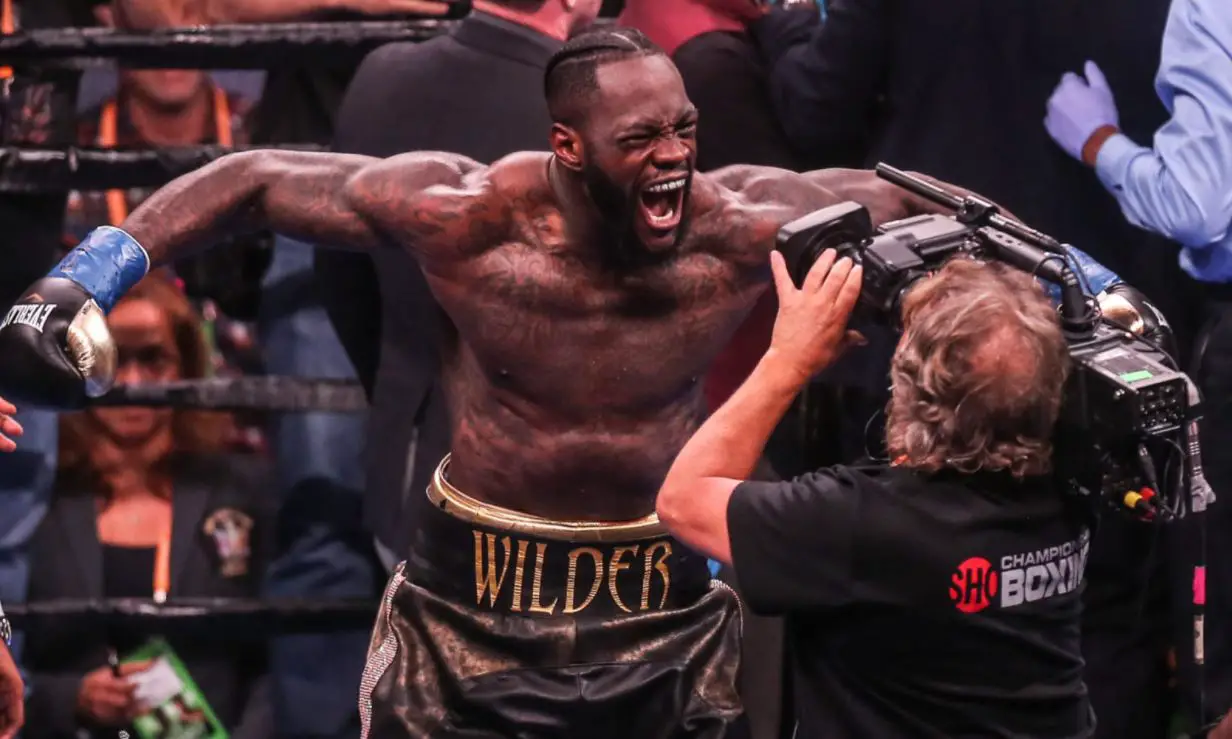 The Internet appears to have gone into turmoil over the last few days about Deontay Wilder and his list of excuses for losing the fight to Tyson Fury.
The internet had been in full conspiracy mode for months following the fight, claiming the Furies fist wasn't in the glove as pictures of Fury throwing a flicker jab circled the internet with his wrist bent to a seemingly impossible position.
The only major problem with the theory is that the pictures were from the first fight.
Immediately following the fight, Wilder blamed his trainer who ultimately, might have saved his career as he was in big trouble with Fury landing at will on a bust up Wilder.
Wilder Vs Fury III Is Off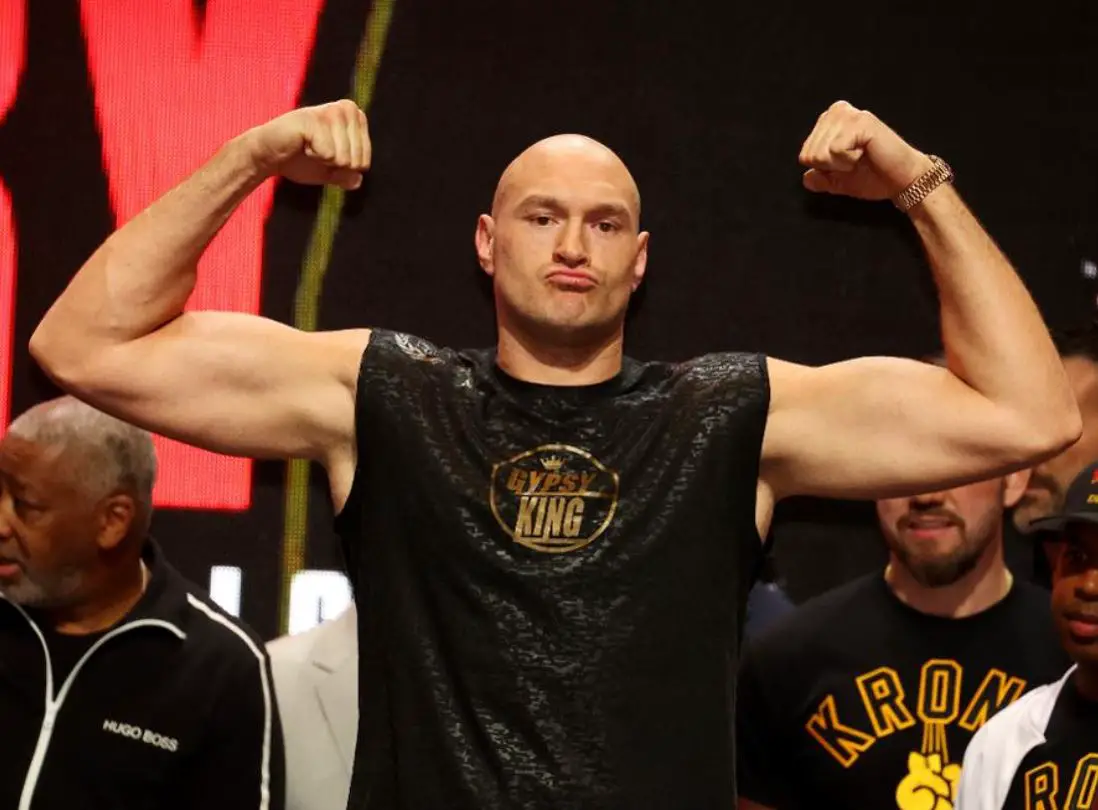 Wilder had been generally quiet about the loss for months besides his bizarre 'Outift was Too Heavy' excuse and the third bout expected to go ahead in December of this year.
Amid all the Corona situation in kept getting put back and eventually, it seems to rematch clause expired, maybe without Wilders knowledge and the fight is off.
Wilder has come out with all sorts of excuses since as documented by Tyson Fury on Facebook.
1. Outfit Was Too Heavy
2. Fury Moved His Fist Down The Glove
3. Fury Had A Heavy Object In The Glove
4. Water Was Spiked
5. Mark Breland Was Disloyal And Spiked The Water
The latest excuses from Wilder seem to born out of complete delusion:
"It seems that my water was spiked as if I took a rectum relaxer" – For which he blames Mark Breland
"Furies guys tampered with my outfit before the fight and filled in with Nerve Gas, it was later discovered."
Check Out Wilders Latest Rant Here:

He also made a plea with Tyson Fury On Facebook to which Eddie Hearne amply responded:
I thought AJ ducked you? 🥴 https://t.co/GaJIN7ak6v

— Eddie Hearn (@EddieHearn) October 31, 2020
Dillian Whytes Response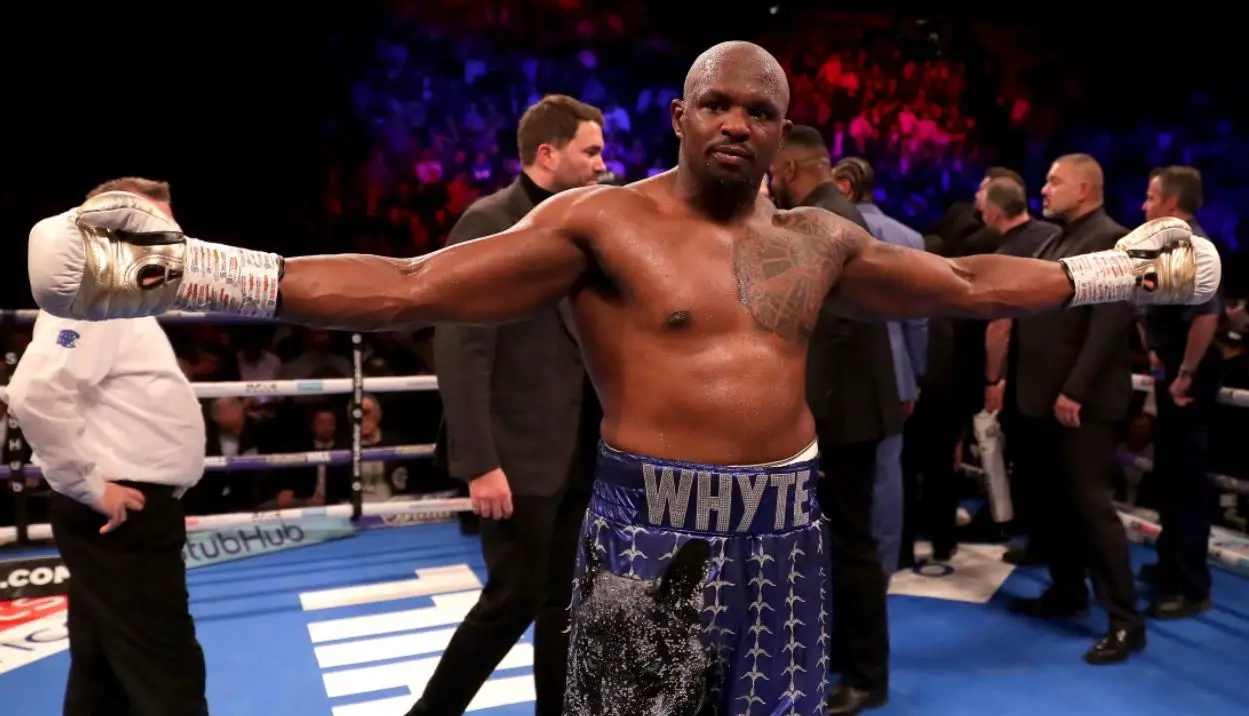 Dillian Whyte has pleaded with Wilder to 'Chill Champ Chill', "have a cup of tea and some digestive biscuits and relax"
Whyte who has a career defining rematch with Aleksander Povetkin coming up, called Wilder a 'Coward' for making so many excuses following his loss.
Eddie Hearn Responds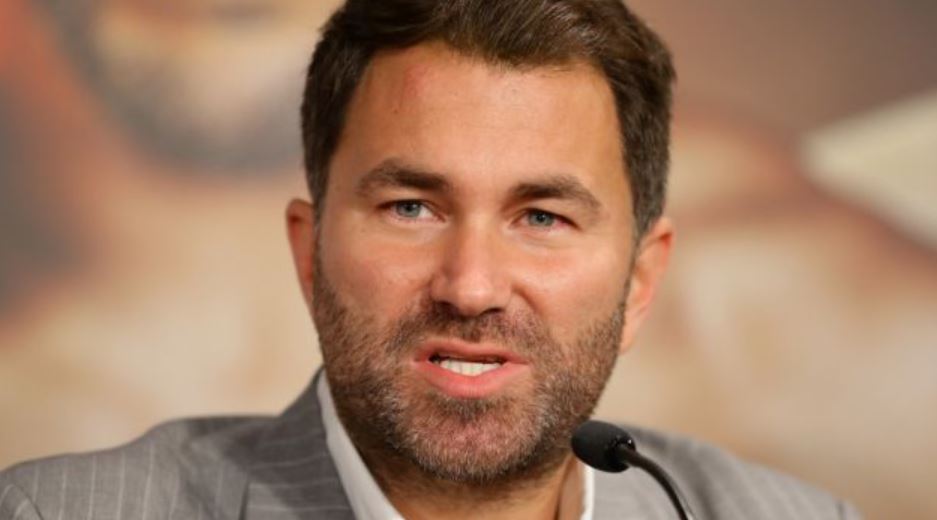 Eddie Hearn spoke on Wilder latest excuse also, labelling it as ridiculous.
He lauded Dillian Whyte and Anthony Joshua for how they have responded to defeat with crying and making excuses.
He has urged Deontay Wilder to get out of the way and let the real men go at it following the latest ridiculous round of excuses.
What happens with Wilder next remains to be seen but it looks like he will need to climb his way up the heavyweight ladder again if he is to regain the crown, a feat that is seeming more unlikely by the day.
David Haye and Tony Bellew are two other heavyweights who have recently come out and claimed that Wilders claims are Lunacy and advising him to stop making excuses.