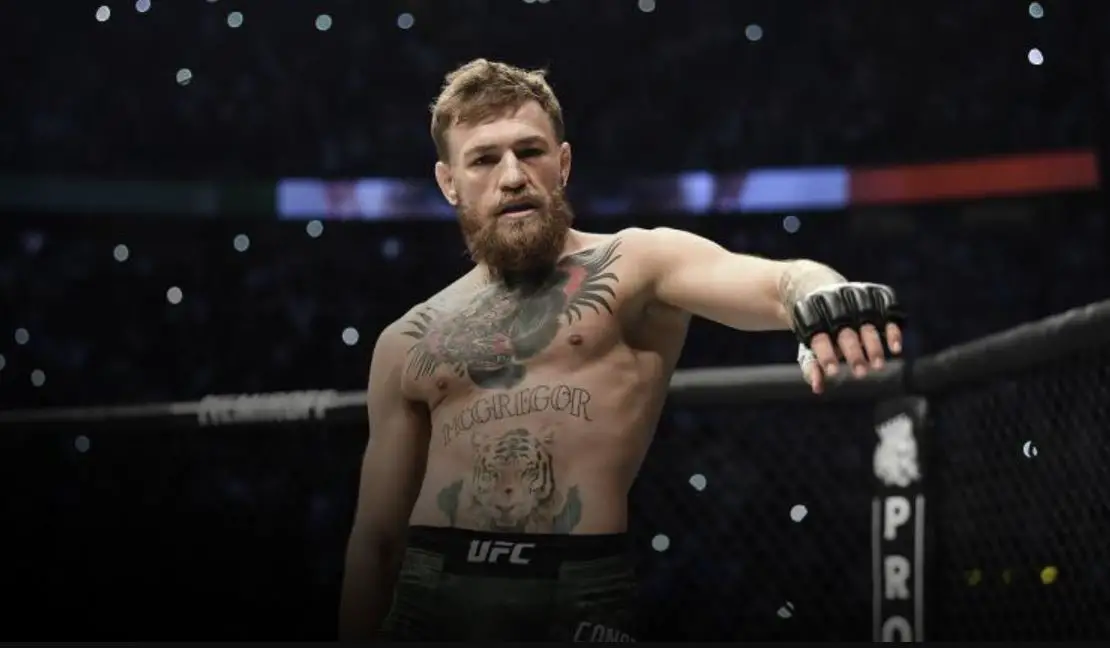 Conor McGregor made the headlines for all the right reasons recently after beating Donald 'Cowboy' Cerrone n under a minute, but unfortunately, he is in the news again as new footage emerged that appears to show him asleep in a room with a woman who is listening to a song with some dodgy lyrics before shes a gesture with her hand suggesting that Conor performed a lude act on her.
Take A Look At The Video Here:
The video may put Conor in the bad books with the public again as he has a wife Dee Devlin and 2 kids at home. We love to see Conor make the news for the right reasons but he has given us plenty of reasons not to love him as the fighting pride of Ireland with Katie Taylor taking that mantle with many Irish Fight Fans
McGregor's Win Over Cerrone At UFC 246

Conor Blasted the ageing Cowboy Cerrone out of the Octagon in under a minute just less than a month ago on the 19th of January, breaking his nose with unorthodox shoulder strikes before finishing him off on the ground to return to glory in the eyes of the UFC and looked to many that he had matured and become a stronger man.
Conor was coming back from a long layoff having been beaten by Khabib Nurmagomedov and possibly setting up a rematch with him in the near future although Khabib said it is a fight that he is not interested in.
It is clear that Conor likes to drink and find different girls to sleep with after his major wins and losses and we wonder what kind of effect this is going to have on McGregor's life at home and his marriage. Conor has achieved beyond his wildest dreams and it looks like he needs to come to terms fully with this new level of success.
McGregor Smashes Old man in Irish Pub
McGregor also made the news last year when an elderly man refused to drink his Whiskey and McGregor responded by punching him in the head. The old man took it well at it is believed to have been settled out of court.
McGregor Smashes Up Khabib's Bus
In an act unjustified 'Retribution' over a few words that Khabib had with Artem Lobov, McGregor and his crew smashed up the UFC bus containing Khabib Nurmagomedov  and various other high profile fighters which led to his arrest on minor charges but he was lucky it wasn't much worse and the American authorities wouldn't have been so lenient which could have led to the end of McGregor's time in the USA. Rose Namajunas filed for
Possible Bout With Manny Pacquiao

Story have recently surfaced that McGregor was expected to box against Manny Pacquiao in a high profile bout and we could only see that fight ending in a knockout for Pacquiao who has the power to punish McGregor in a way that Floyd Mayweather couldn't when he had to settle for a late stoppage when McGregor Gassed.
Despite this video surfacing, McGregor remains in a very strong position and if he can keep it together outside of the Octagon or ring, he should be able to command some big paydays in the near future.