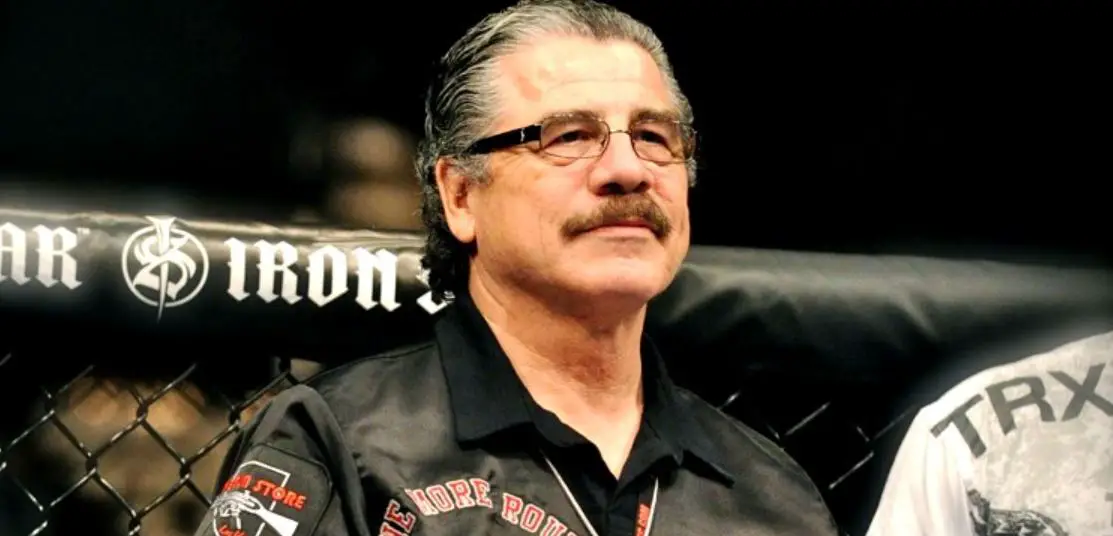 Legendary cutman Stitch Duran was in jovial form 2 days before the Fury v Wilder rematch in Las Vegas on Saturday night.
With Tyson Fury Suffering 2 large cuts in his last fight against a game challenger, Otto Wallin, all eyes will be on Stitch during this fight to prevent and deal with any cuts that do open for Fury.
Stitch Duran is one of the most sought after cutmen in the business and he has worked extensively in MMA and boxing with the likes of Wladimir Klitschko, who he worked with previously in his match against as well as MMA legends like Conor McGregor and Chuck Liddell.
Percentage Chance Of The Cut Opening?
The question of everybody's lips for stitch at the moment will be what the percentage chance that he thinks the cut will open would be, to which he answered "I Wouldn't bet on it", adding how the suregon had done a fantastic job and that the other 2 cuts were something that he deals with all the time.
Stitch Duran Went on to stress the importance of preventive maintenance in between rounds by keep eyes on the eyes and reducing any swelling.
The cut really was bad last time out and we would certainly expect to see it opening in this fight, giving Stitch a chance to earn his money potentially.
What's It Like Working With Tyson Fury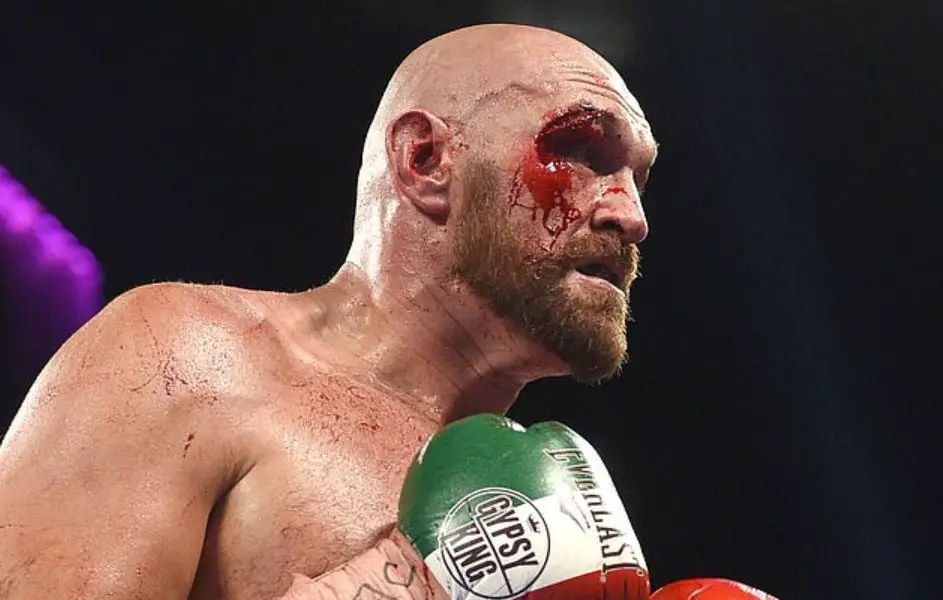 Stitch talks about his respect for Fury and how he actually became a fan of his watching his first with Wilder. The 2 have history together as Stitch was the cutman for Wlad Klitschko on the night he was defeated by Fury.
He stated that he thought Wlad just had a bad night after his loss to Fury but he became a fan watching the 6 foot 9 Gypsy King in his first fight with Wilder.
But Stitch said it has been great exposure for him, the paycheck has been good and he loves the energy of Tyson Fury and the enjoyment he is having working with Sugar Hill again who he was already familiar with.
When Asked To Compare McGregor And Fury
Stitch answered that Fury has a lot more energy than McGregor but both men are excellent at what they do.
Stitch recalls asking Fury if he could wear he sponsor on his shirt when during the fight to which Tyson replied by putting his hand on his shoulder and saying that he could do whatever he wanted.
Is This The Biggest Heavyweight Boxing Match Where You Have Worked As A Cutman?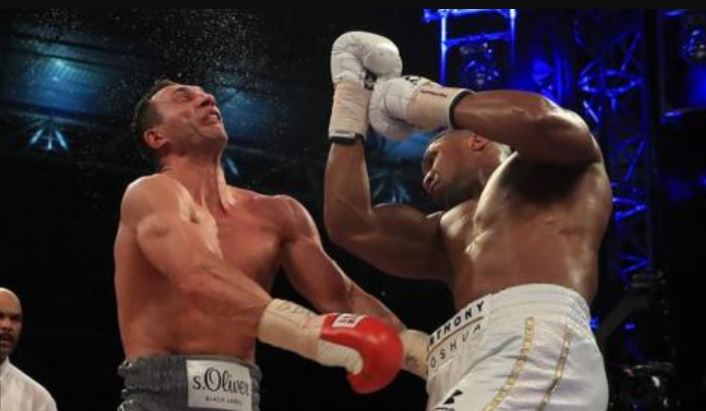 Stitch States that it is a toss up between Wladimir vs Joshua and this fight but that he thinks, there is a lot more energy around this fight which is certainly the most eagerly anticipated in modern times.
We will be covering the fight live and we believe Stitch will certainly have his hands full during this fight with Wilder maybe even targeting the scar tissue early on to open up those cuts.
The heart and determination of Fury can never come into question after the way he got up during the last fight.
Check Out The Full Stitch Duran Interview here:
Otto Wallin V Fury & Next Fight
Otto Wallin pushed Tyson Fury all the way in his previous encounter opening up 2 vicious cuts on Fury before losing on points against the gutsy Fury who dug deep when he needed to. Check out the highlights of how Fury got cut against Wallin and battled back.
Wallin is now schedule to fight Lucas Browne in a fight he will be widely expected to win after pushing Fury all the way. He infamously said in an interview that Wilder will owe him some of his prize money if he opens up a cut come Saturday night.