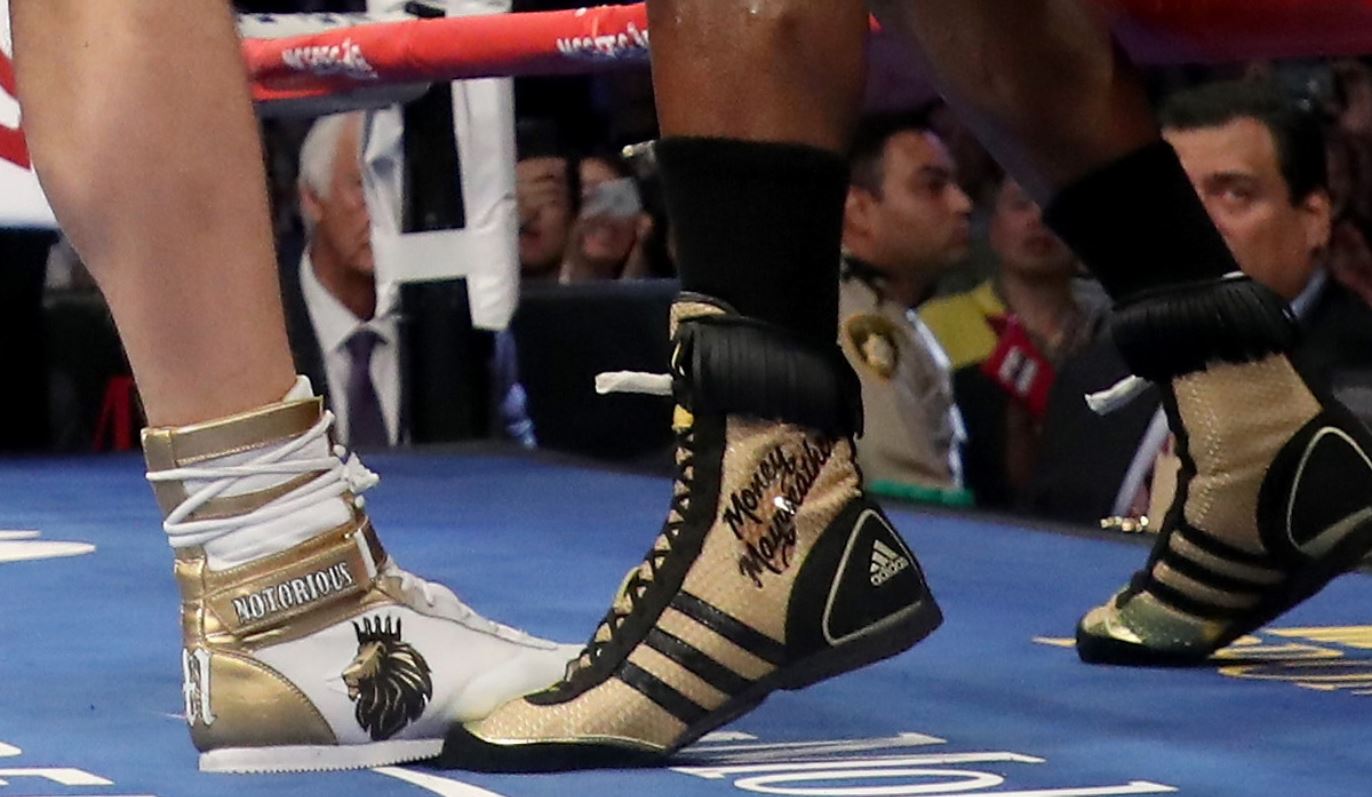 Boxing has been around for a long time and we now rely on tv and video for our knowledge of boxing, but biographies give us a deeper understanding of the fighters and the often-turbulent lives they lived. We can recall the often very different times and cultural environments where these fighters grew up and lived before getting into professional boxing.
We have compiled a list of the 10 best boxing autobiographies from some of the very best fighters of the Modern era like Floyd Mayweather and from times gone by like Roberto Duran and Rocky Marciano. These books make perfect leisure reading and offer in depths assessments of the lives that these fighters lived, there defining moments and the almost ever-present difficulties outside of the ring.
1 Tyson Fury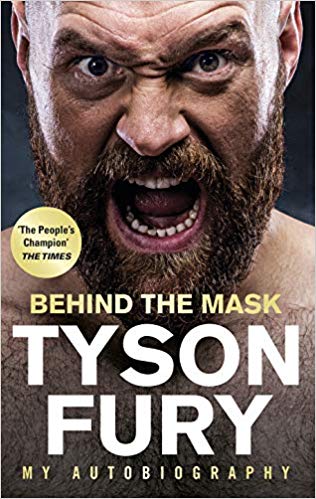 Summary:
Tyson will undoubtedly be the talk of 2020 following his devastating knockout of Deontay Wilder. Fury's book is also encapsulating in that, despite his talent, fame and fortune, Tyson Fury is also proof that the most fearsome opponent of all can be depression and the inner demons which drive it.
Born to Irish parents in Manchester, England, Tyson seemingly proved his ability to fight right out of the womb as his premature birth and mere 450g birthweight gave him little chance of survival. Named after American boxing legend Mike Tyson, he began boxing at the age of ten and dropped out of school to work with his father—a former professional fighter—and brothers tarmacking roads shortly thereafter.
After a successful amateur career in which he posted a 31-4 record, he began his professional career in 2008 by defeating Hungarian fighter Bela Gyongyosi by TKO in the first round.
Although he went on to defeat Wladimir Klitschko in 12 rounds for the World Heavyweight title in November 2015, his positive blood tests for performance enhancing and recreational drugs lead him down a path of darkness, despair and depression.
In Behind the "Mask: My Autobiography," Fury puts forth an honest account of his life which, despite fame, fortune, beautiful wife and loving family, could not dampen the effects of his intense depression, alcohol and substance abuse. He does this in a manner which reads like you're having a beer with a buddy while he spills his guts—a must-read whether you're a boxing fan or not!
Get The Best Price Here:

2 Raging Bull: My Story – Jake Lamotta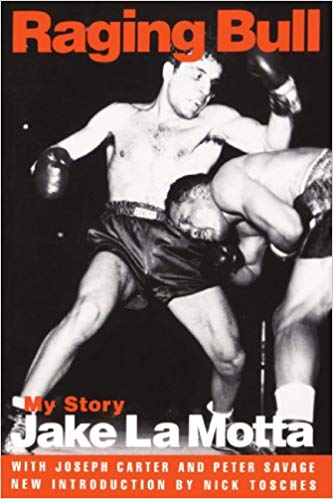 Summary:
Jake Lamotta was as tough as they come and this book went on to inspire the hit movie of the same name. Covering a dark time in boxings past this book delves into the hardships, struggles and criminal misbehaviours of a deeply troubled soul running in parallel with an extremely tough life of prize fighting.
This book is an enthralling read of Lamotta who came from the Bronx slums, fighting on the streets, in reform schools and prisons until he eventually made it as a prize fighter, capturing the world title after 8 tough years in the ring.
Lamotta suffered from rage, he beat his wife, was jealous, lashed out, cheated, raped and broke just about every law imaginable and was still a hero for his exploits within the ring.
The book covers the vibe and atmosphere of the times with incredibly vividness as we take a journey through time to when the mob ruled New York and La Motta also had his ties to the mob.
Make sure to check this on out if you liked the movie or haven't seen it yet.
This book is every bit worth the read.
Get The Best Price Here:

3 Fighter: Andy Lee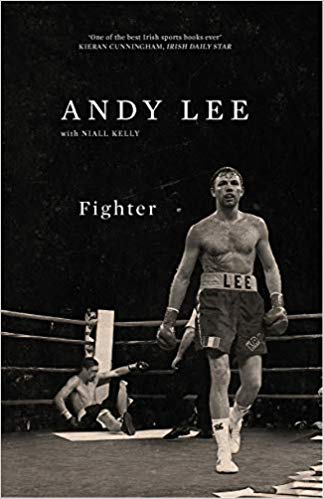 Summary:
Andy Lee is a tough Irish fighting man that decided to give the cruel world of professional boxing a shot and he hasn't done too badly at all.
Andy up sticks and moved to Detroit where he trained under the nurturing wing of the late great trainer Manny Stewart.
Andy lost Manny Stewart and his first world title shot against Julio Caesar Chavez Jnr before going onto to become a world champion defeating the tough an unbeaten Russian Matvey Korobov, a title he would go on to lose to Billy Joe Saunders.
Andy Lee also trained with Tyson Fury in the Kronk gym and the two cousins are together to this day on the even of Wilder v Fury 2.
This book is a testament to going after your dreams and not taking no for an answer. It covers Andy's turbulent life outside of the ring and he's ups and down inside it.
Get The Best Price Here:

4 Mohamed Ali: A Life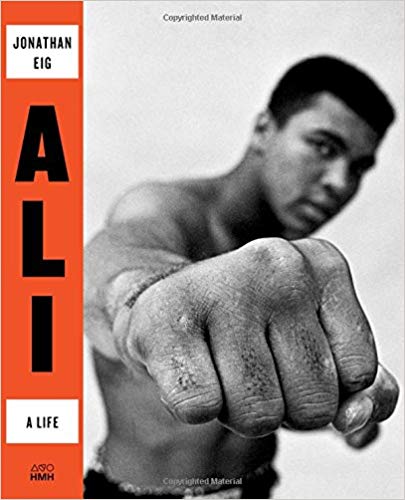 Summary:
Mohamed Ali was one of the most colourful champions world boxing has ever known inside and outside the ring.
Born in Louisville, Kentucky in the 1940's, Ali, who was born Cassius Clay, would go on to battle extreme racism and hatred to become an Olympic gold medallist and a world champion boxer
Ali was also known for his political beliefs, refusing to go to Vietnam to serve in the war, being imprisoned and possibly missing the peak of his career in the ring. Just like Mike Tyson, when he came back from a long layoff, he was never the same.
Ali also faced severe battles and this book brings a different age and culture to light with the racism Ali had to endure and overcome. He threw his Olympic gold medal in a river after being refused service at a local coffee shop for the colour of his skin.
Inside the ring Ali was a sight to behold with great footwork and blinding speed, he was also known for his witty remarks and this book brings the great legend back to life with epic detail.
Relive the rumble in the jungle and Alis battles with Foreman, Patterson, Norton and Frazier in this classic biography
Get The Best Price Here:

5 Hands of Stone: The Life and Legend of Roberto Duran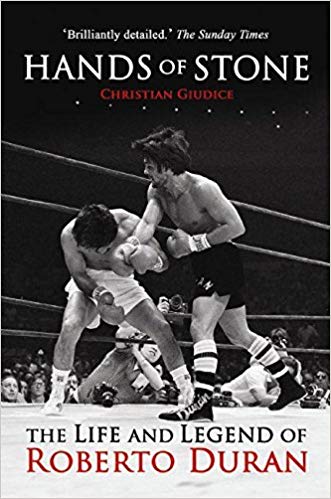 Summary:
Roberto Duran will need no introduction to most boxing fans, he is a legend in the game and known for being a rock-hard puncher.
Roberto Duran grew up in 1950 Panama where times were extremely tough for Robert and his family, so he hustled on the streets eventually stumbling is way into a boxing gym and quickly realising that he hit very hard.
Roberto Duran is a man of the people and he is known for giving away a ton of his money to the people of his village.
Roberto is also famous for uttering the words No Mas or No More in about against Sugar Ray Leonard where he appeared to throw in the towel on himself.
This book brings a very colourful and intriguing character to life in an epic novel depicting of anyone can come from nothing to becoming a 4-weight champion of the world and the eternal nickname, Hands of Stone.
Get The Best Price Here:

6 Undisputed Truth: My Autobiography Mike Tyson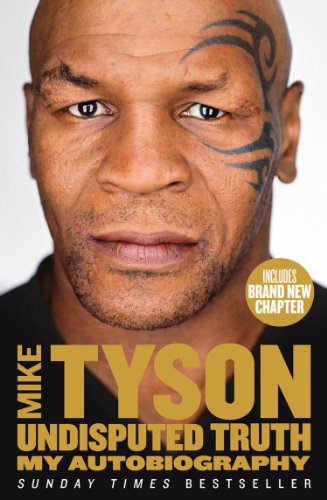 Summary:
Mike Tyson is a household name, and nobody has had their life put under more intense public scrutiny by the media than Mike Tyson.
The book undisputed truth covers Mikes tough upbringing in New York before teaming up with legendary Cus D'amato and Teddy Atlas and going on to become the youngest world champion in history at 20 years old.
The story is one of euphoric highs and depressive lows as Mike goes onto serve 3 years on Rape charges before returning to the ring and ending his career with an anticlimactic conclusion, losing badly to Lennox Lewis is massive pay per view bout.
The book covers all of his 58 bouts in the ring and his exposure to Hollywood starring in many movies including the hangover.
We see a different side of Mike Tyson in the book and get an inside view of what the turmoil of Mikes life was really and some of the crazy things he has gotten up.
The book falls short of Mikes current Cannabis business which is doing particularly well and it looks like Mike is doing very well at the moment.
Get The Best Price Here:

7 Unbeaten: Rocky Marciano's Fight for Perfection in a Crooked World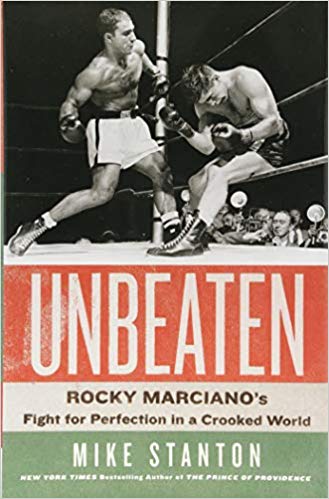 Summary:
From his upbringing as the son of poor Italian immigrants to his retirement as the only heavyweight champion in history to go undefeated, Rocky Mariano truly lived the American Dream. So much so that he inspired Sylvester Stallone's script, fighting style and performance as Rocky Balboa in the "Rocky" series of films.
While his original ambition was to become a professional baseball player, he took up fighting while in the army and won the 1946 Amateur Armed Forces boxing tournament while awaiting discharge.
From there, he used his devastating punch to overcome self-doubt, injury and the underlying corruption of the boxing world to win his first World Heavyweight Championship in an epically fought 1952 battle against Jersey Joe Walcott.
In Unbeaten, author Mike Stanton takes you through the incredible life and career of Rocky Marciano. From his humble beginnings in Brockton, Massachusetts, to his status as one of America's all-time greatest heavyweight champs who's distain for the organized crime figures was matched only by his hard-won success, Stanton puts it all together in this hard-hitting must-read for the ages.
Get The Best Price Here:

8 Hit Man: The Thomas Hearns Story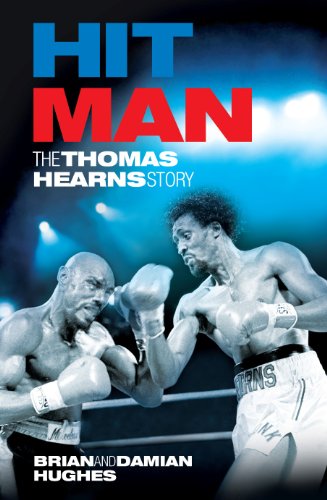 Summary:
When it comes to boxing's all-time greats, no list is complete without Thomas "Hitman" Hearns' name on it. That's because few have been as successful—or as exciting—in the ring as Hearns, including his status as the first ever to win titles in 4 weight divisions.
Hearns took up fighting at the age of ten while growing up in Detroit, MI, and went on to train at the famous Kronk boxing gym as a teenager. It was there that he developed a fighting style which relied more on his devastatingly powerful punches than it did fundamental tactics, and one which earned him seventeen straight knockout wins to start his professional career.
In "Hit Man," renowned boxing coach Brian Hughes gives you a ringside seat to some of Hearns' greatest battles and brings to life the fear he struck into his opponents for an epic read you won't want to put down.
Get The Best Price Here:

9 Money: The Life and Fast Times of Floyd Mayweather – New Edition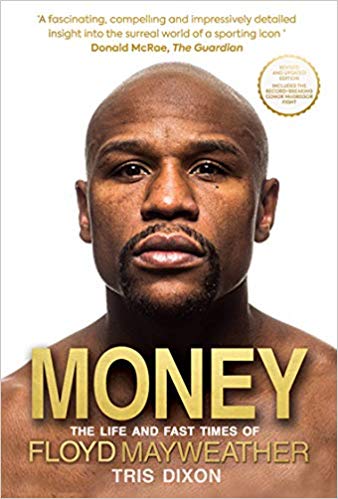 Summary:
From his time growing up in a boxing family that had fallen on hard times to his professional career spanning two decades while earning him the status as the highest paid fighter of his time, Floyd Mayweather's story is one which needed to be told.
While known for his defensive skills and the impeccable accuracy of his punches, Mayweather also cultivated an image as the "heel" in the ring which fans either loved or hated. It was this image that also made him such a bankable commodity and landing him on Forbes' 50 wealthiest athletes list.
In "Money," author Tris Dixon takes you on a journey through Mayweather's life and pulls no punches when it comes to both the glorious heights of his career, or the ugliness which spilled into his personal life. He spells it out in a voice which lacks partisanship and instead, brings you to the front row of a life so captivating and spellbinding that you won't want to miss a word.
Get The Best Price Here:

10 Atlas: From the Streets to the Ring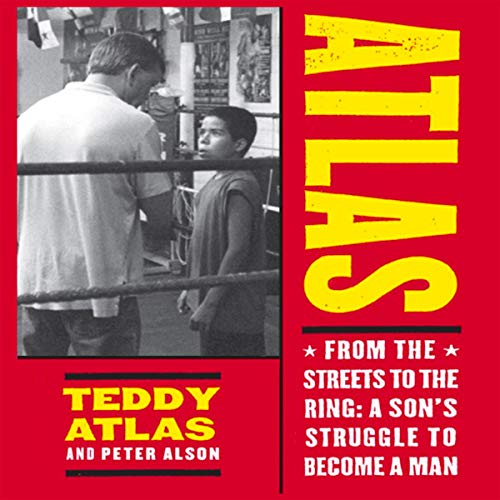 Summary:
More than just another sports bio, "Atlas" brings you the story of a rebellious son of a doctor who not only became one of the most successful boxing trainers in history, but ultimately learned to live by his father's values.
Told by Atlas in a captivating and gritty style, he goes through everything from the delinquency of his youth and his association with mob boss John Gotti and other notorious criminals, to his work guiding the successful comeback at age 42 of professional dancer and choreographer Twyla Tharp.
And of course, there is his work training some of the most successful fighters of our time, including heavyweight champions Mike Tyson and Michael Moorer.
An honest and wise read which goes beyond boxing, and a must-read!
Get The Best Price Here:

11 Joe Louis: Hard Times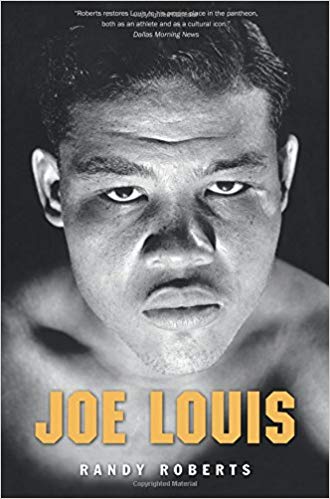 Summary:
Not only did Joe Louis defend his title a staggering 25 times and reign as World Champion for more than 11 straight years, he also got more 1930's news coverage than did President Franklin Delano Roosevelt.
His defeat of German fighter Max Schmeling in 1938 was both politically and racially significant and propelled him to national attention along with inspiring hope for equality and respect within the African American community.
In Joe Louis: Hard Times Man, historian and biographer Randy Roberts uses meticulously gathered interviews and research to bring you a look into the life of one of America's most well-known sports stars.
With his carefully managed public image and association with members of both the black and white communities—including the mobsters who controlled boxing in the day—Hard Times takes you beyond Louis' heroism in the ring and brings you the captivating power the man brought both in and out of the ring.
Get The Best Price Here:

12 Pound for Pound: A Biography of Sugar Ray Robinson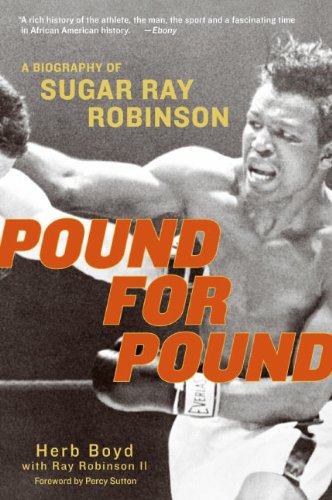 Summary:
Called "The king, the master, my idol" by boxing legend Muhamad Ali, Sugar Ray Robinson was arguably the greatest fighter the game of boxing has ever known.
However, despite his devastating punch inside the ring and grace, charisma and strength in his everyday life, Robinson was not a man without faults. This is especially true in his treatment of his beautifully talented wife, dancer Edna Mae, who despite using her entrepreneurial skills to build Robinson's Harlem, NY empire, suffered emotional and physical abuse at his hand.
In Pound for Pound, journalist and best-selling author Herb Boyd brings you the story of a man of great complexity, talent and mystique who's contributions to sport included writers developing "pound for pound" rankings and landed him on The Ring magazine's "80 best fighters of the last 80 years" list.
Get The Best Price Here:

13 The Big Fight: My Life in and Out of the Ring – Sugar Ray Leonard
Summary:
For those old enough to remember, Sugar Ray Leonard may have won gold in the 1976 Olympics, but it was his charming smile and sportsmanship in the ring which won him fans far and wide. However, it was the same smile which, while undoubtedly genuine, masked the inner demons and personal battles he faced including greed, addiction, depression and anger.
In The Big Fight, Leonard holds nothing back in his unflinchingly-honest portrayal of everything from his impoverished upbringing, to his rise through first the amateur, and then professional ranks of boxing, which he delivers to the reader warts and all. This includes his bouts with cocaine, alcohol and infidelity, as well as the courage and resilience he needed to come to terms with what may be his biggest opponent of all: himself.
A must read for fight fans, or anyone else interested in an excellent read that delivers all the honesty, humour and perspective of one of boxing's all-time greats.
Get The Best Price Here: