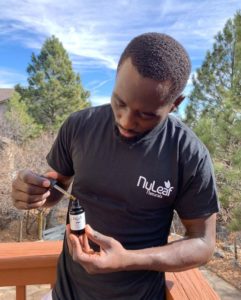 The Benefits of cbd for every athlete in the world are becoming more and more apparent and there is a growing number of CBD companies affiliating themselves with some of the top athletes in the world.
P4p boxing star Terence 'Bud' Crawford is the latest high level athlete to sign an affiliate deal with Nuleaf Naturals who are themselves heavy hitters in the CBD industry.
These are exciting times for the CBD market and for athletes looking for a non toxic and fully natural supplement that can help with a huge range of aspects of a fighters life and training.
Terence 'Bud' Crawford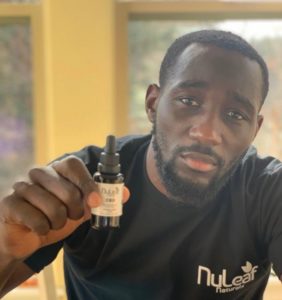 If you have been sleeping under a rock for the past 5 years, Terence Crawford is widely considered by many to be the top P4p boxer in the world.
Bud sprung to fame by becoming a world champion when he beat Ricky Burns in 2014 and went on to defend the title against the red hot prospect and 50 Cent managed Yuriorkis Gamboa where he dropped him multiple times before finishing him late in the fight.
If you are a fellow Boxing Addict then Terence Crawford, the Bud will need no introduction. He is currently 36 – 0 and a three weight world champ and has added big names like Amir Khan to his resume making him quit in their fight.
If you've been living under a rock, here is some highlights of Bud in action:
Crawford is an effective switch hitter, equally comfortable in the orthodox and southpaw stances. The 32 year old Omaha native is set for big show downs vs Manny Pacman Pacquiao, Vasily 'Loma' Lomachenko and Errol The Truth Spence to see who really is the best fighter in the world and as Boxing Addicts, we are standing by eagerly to see these fights happen.
Nuleaf Naturals – Full Spectrum p4p CBD Oil Kings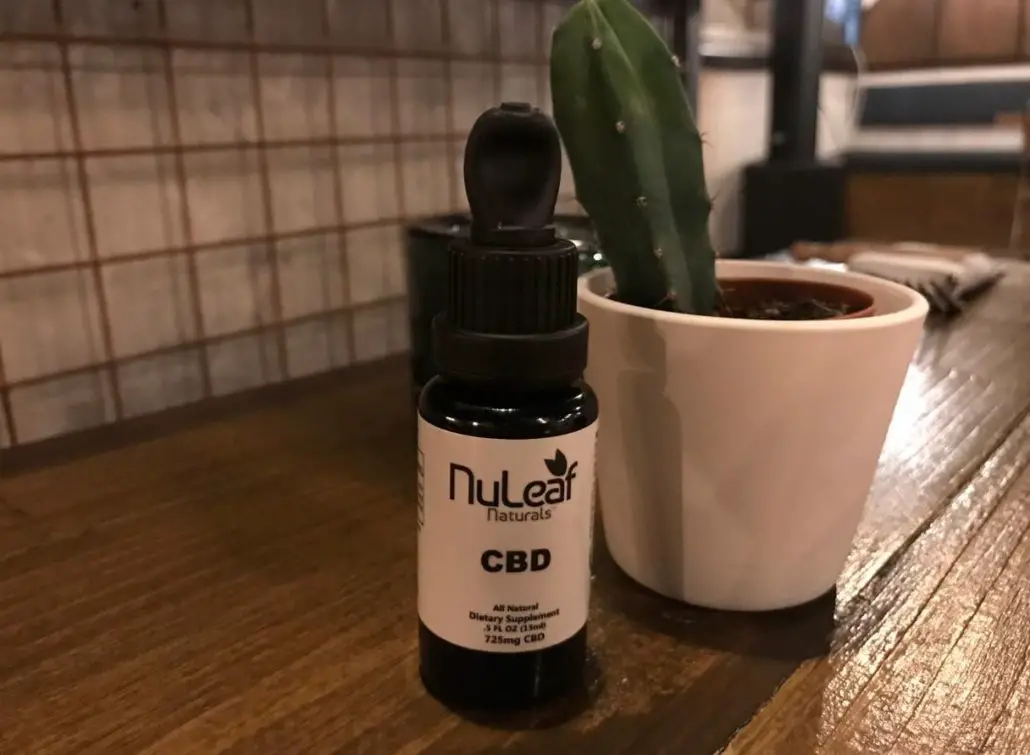 Nuleaf Naturals have grown quickly to become one the most respected CBD companies in the world. They focus 100 percent on full spectrum oils unlike many other companies who create all sorts of other products such as edibles, vapes, creams and everything else you can imagine to their customer base.
The result is that this Colorado based company offer the very best full spectrum cbd oil on the market today.
Colorado is well known for its hemp fields and producing some of the very best and sought after hemp in the world. This hemp is processed into the world famous CBD oil that we have come to know and love.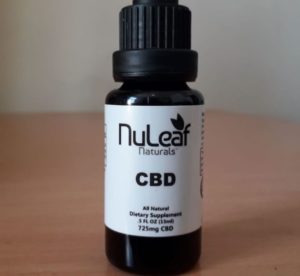 Get The Best Price Here With Coupon: GREATHEMP

Full Spectrum?
CBD comes from the same plant as cannabis but the main difference is that hemp contains less than .3% THC. THC is the substance responsible for getting you high.
Full Spectrum products use the full hemp plant and contain less than .3% THC.
Broad Spectrum products contain the full plant but the extraction method removes the THC and therefore you can be fully sure you won't fail a drug test etc.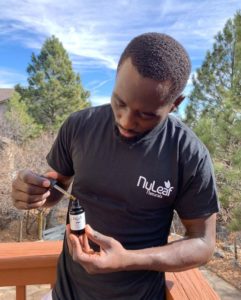 That being said, taking the recommended dose of Nuleaf Naturals will not make you fail a drug test as you can tell with Terence Crawford being affiliated with them.
It is however super important to go with a reputable company to ensure that there is not a much higher level of THC in the product which can lead to many problems.
We have no problem with THC and many fighters use marijuana but we do have a problem with people taking it against their will or knowledge, so always go with a reputable company that performs third party lab testing.
How does CBD work?
We have covered CBD for fighters in this article but lets take a brief look here again for clarity.
CBD works with the bodies endocannabinoid system. This is a set of receptors around the mind and body than maintain balance and homeostasis. The Endo system feeds on cannabinoids produced naturally in the body but also on phytocannabinoids introduced to the body through CBD oil and Also THC.
CBD is cannabinoid associated with healing and that is why CBD has sprung to prominence so rapidly.
Benefits of CBD for fighters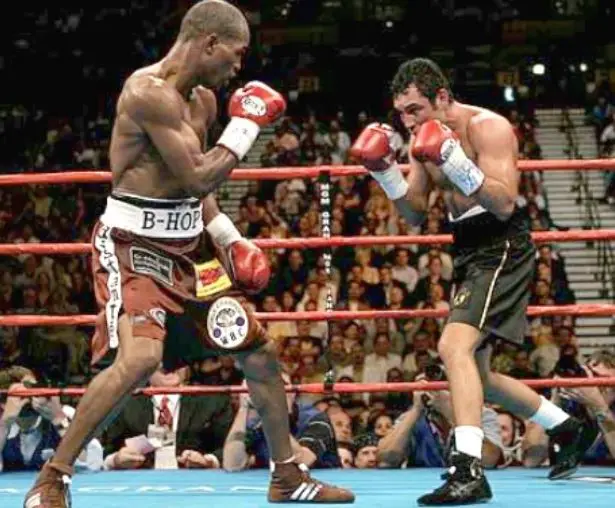 CBD comes with endless benefits for fighters which you may already be familiar with or not. By feeding the endo system with CBD, you can immediately tap into these benefits.
Recovery From Training
Boxers and fighters train harder than any other athlete, often multiple times per day and this can lead to our bodies getting broken down and our muscle tissue in need of repair.
CBD is well known to aid in the recovery process an is proven to reduce swelling and inflammation in the joints, allowing us to get back in the gym sooner and train harder.
Replacement For Opioid Based Treatments
Opioid based pain relievers have been widely used for as long as we can remember in recent history. These are addictive and can often lead to problems when mixed with other medications. CBD is a 100% natural, non addictive alternative that is proven beyond doubt to ease the pain of training hard and sparring etc.
Helps With Sleep
This is a deal breaker for many people to try CBD, it is extremely effective and helping you get some shut eye. CBD relaxes the mind allowing you to fall asleep more easily and in this world of constant noise from our smart phones and endless coffees, getting some sleep from recovery and rest is crucial, especially for fighters.
Calms Anxiety
CBD relaxes the mind and allows you to feel more calm. I know coming up to a fight, every fighter is on edge and not as relaxed as normal, maybe even Bud himself. You are just waiting for the fight to come on fight week. The hard training has been done and you just want to get in there and show your skills.
CBD can help to calm you down, keep you relaxed and help you to focus on your upcoming fight.
Want to try it yourself?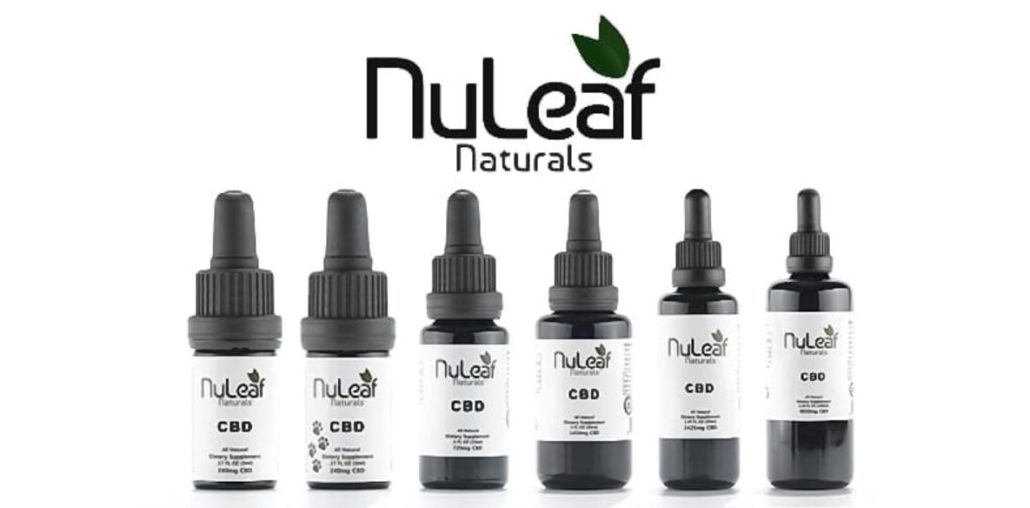 Nuleaf Naturals can be bought online with fast and free shipping in the USA and also worldwide shipping.
You can get a 20% discount when you use the Coupon Code: GREATHEMP at the checkout and if you want to give CBD a try, Nuleaf Naturals are one of the best around.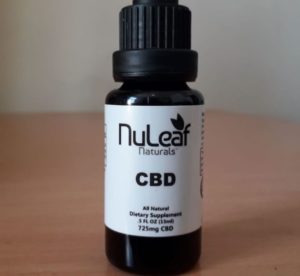 Get The Best Price Here With Coupon: GREATHEMP