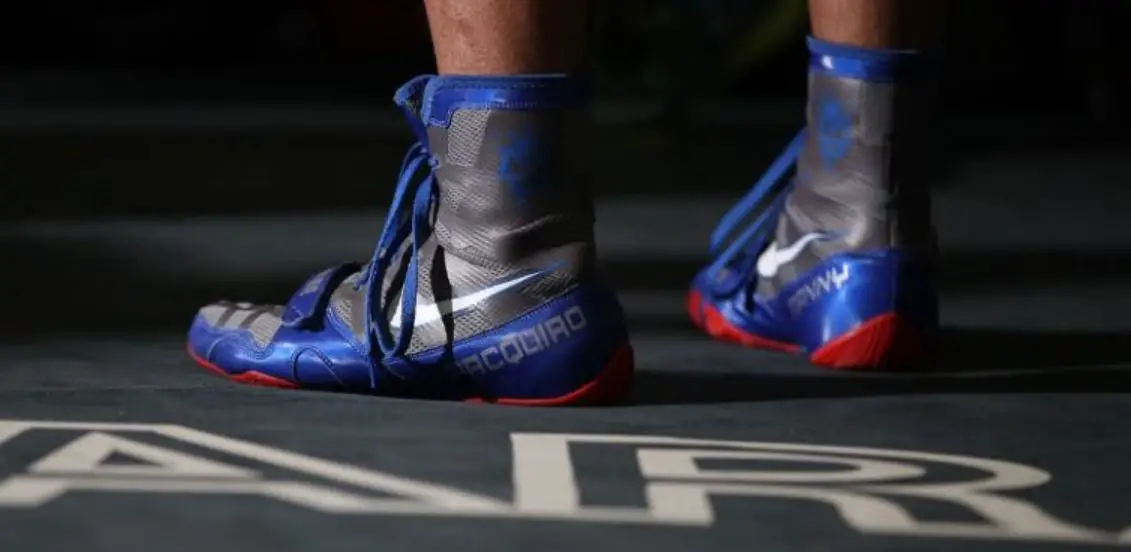 Boxing shoes are the one thing that beginners will put off as long as they possibly can because you can use regular running shoes in their place and it is said to be almost the same thing.
If you are a beginner and are just getting started then you should probably stick with your regular tennis shoes until you at least start to improve. If your gym requires the proper footwear to practice in the ring, you should get them straight away. Once you do start to improve, throwing combos with menace on the pads and are starting to spar, buying a pair of boxing shoes is one of the easiest ways to improve so it is definitely worth the investment if you have any ambitions of getting better at the sport. Beginner boxing shoes don't have to cost a fortune, you can get a good quality pair for about $40.
Boxing Shoes Are an Unwanted Expense
We get it, and I know from personal experience that boxing shoes is an unwanted expense, getting started in boxing is relatively cheap, you just need a pair of tennis shoes and maybe a pair of gloves but as you continue the journey the amount of gear you need to spend to add up, so you just put it off as long as you can.
That being said, you can pick up a budget pair from about $30 to $40 and there are plenty of benefits two warning them.
Most Gyms Will Insist On Boxing Shoes
If you are in a gym that has a ring, many owners will not even let you in the Ring in regular tennis shoes as they have too much grip I will make up the canvas over time so a proper pair of boxing shoes would be needed to go on the Ring and practice pads in the proper scenario and even to spar as well. Even if your gym doesn't enforce it, they will still want you to buy the proper Gear
Worth The Investment For Improvers – Easiest Way To Improve
Once you do start improving in the ring, you will more than likely be hooked on the sport of boxing and looking for any way to improve, training nonstop, going on runs, lifting weights and spending a lot of time in the gym hitting the bags, shadow boxing and hitting the pads.
If I told you there was an easy way you can improve your speed, maneuverability, footwork, agility and power immediately, you will probably bite my hand off to know how to do it. Investing in a pair of boxing shoes is the missing piece in the puzzle and can offer an instant increase in your movement and even power.
Better feel of the Canvas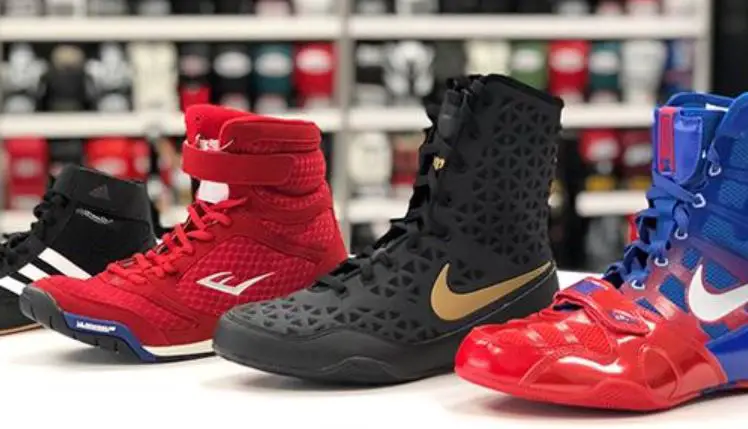 Running shoes are designed for running fast movements here and there starting and stopping. The movements and boxing and much more rigid in that there is a certain way to move and everybody does that. Boxing shoes have a lot less cushion so you can feel the canvas under your feet much better and your feet become more responsive and able to react quicker.The flat soles also allow you to plant your feet and get more power in your shots.
Easy Pivoting
Pivoting is one of the key movements in boxing and boxing shoes are designed specifically to allow you to do just that, without having too much grip under the soles of the feet, you can let your shots and pivot out with much more mobility than with a regular shoe.
Lightweight
Boxing shoes are a lot lighter and it will feel better than if you had no shoes on at all with the added comfort of the better pairs and without the weight of your clunky running shoes weighing you down, you will be able to move around the ring much faster.
Ankle Stability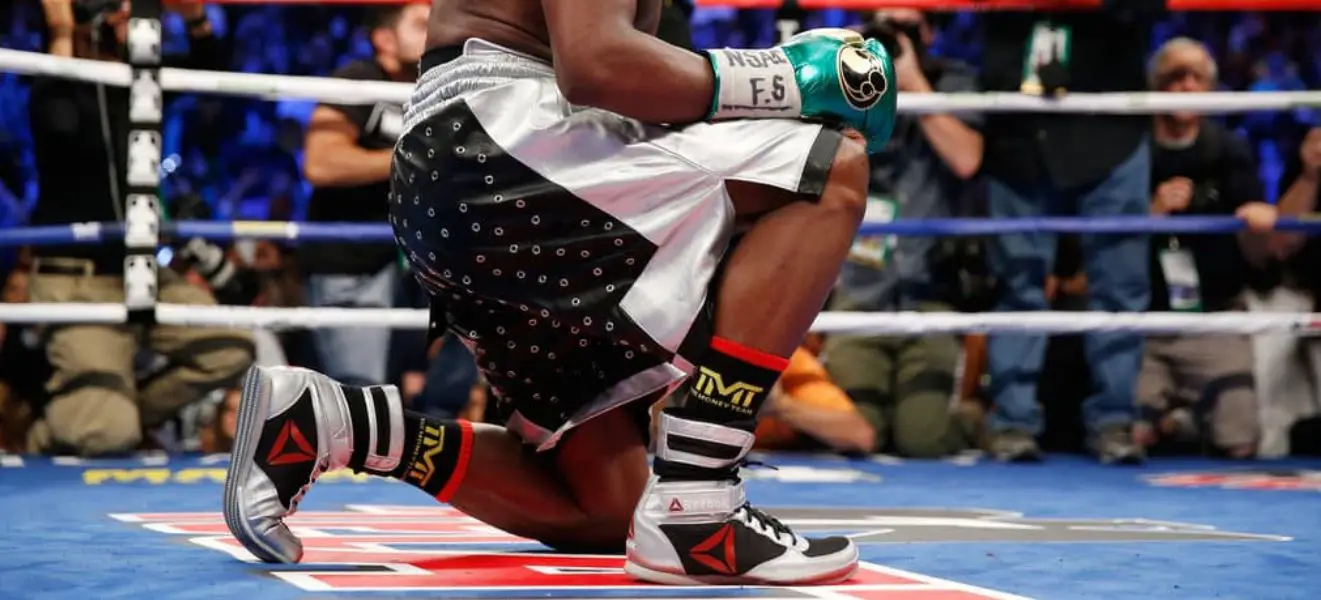 Ankle stability is one of the big ones. Boxing shoes come in three different styles, low top, mid-top and high top and these provide a balance between weight and speed with the mid-tops coming up just over the ball of the ankle and providing the complete support you need specifically for the sport of boxing.
For Sparring
If you are sparring someone who has a pair of boxing shoes and you don't, you will struggle to keep up with them. They will be able to move quicker, find better angles, close and increase the distance more easily and a fighter of equal skill to you can get the better of you. The same would be true the other way around so boxing shoes are crucial to your improvement as a fighter.
Comfort And Breathability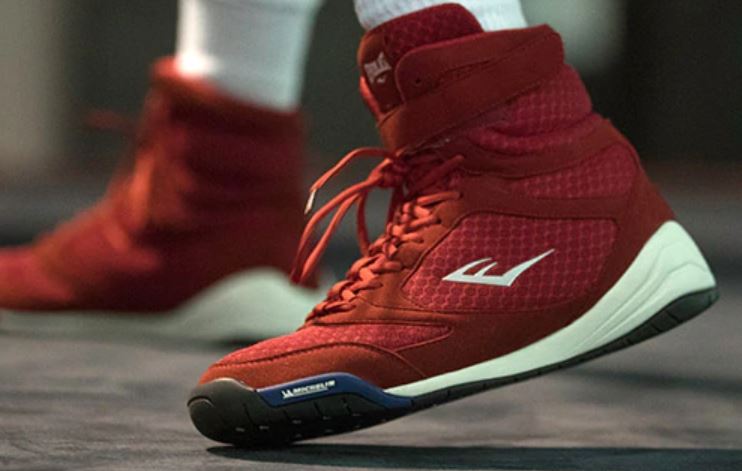 The right pair of boxing shoes will fit tightly to your feet and feel like a slipper as you move around the ring. There are plenty of pairs for wide feet, narrow feet, flat feet, and feet with higher arches, so do your research on the best pair and go with the ones that suit you best.
Boxing shoes also have the right meshing and air holes to allow breathability and not let sweat build up too much causing a stench over time. A lot of shoes like the Nike HyperKos will have an extra strap around the front of the foot to allow a tighter fit.
Better Footwork Will Allow you to Improve Further, Faster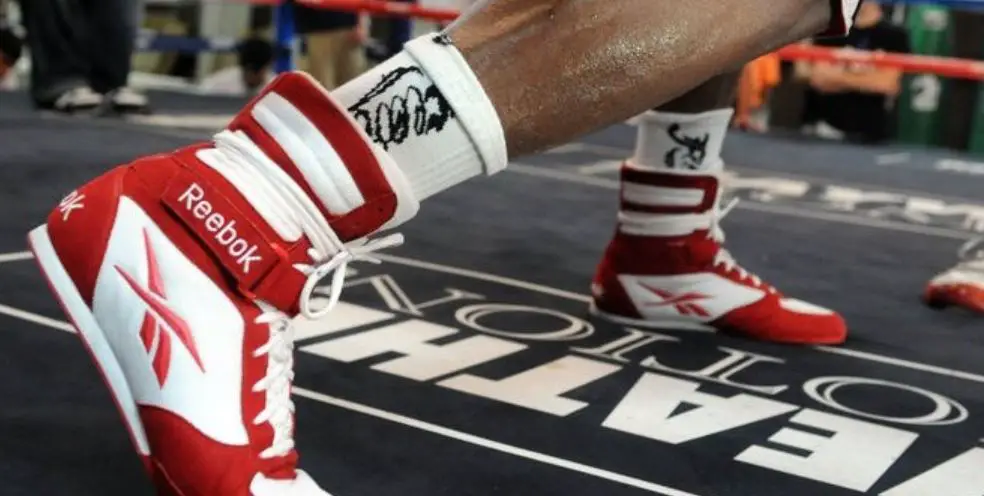 Boxing shoes are a certain way to improve your game and if you train with the correct footwork and movement you will begin to become proportionally better as training with the best footwork will allow to improve on a better version of yourself and thus improve further still and more quickly.
Disadvantages Of Boxing Shoes
They can take a long time to tie-up
Boxing shoes have a lot more lacing so it will take you longer to put them on. While this is usually a cosmetic issue, be prepared to give an extra 5 minutes before training to lace these bad boys up especially if you go with the high or mid-tops, they will have a good bit more lacing to tie each time.
They can't be used casually or for running
Boxing shoes are strictly for the ring, you can't use them for running or casually as the soles will wear down a lot quicker so it is better to keep them fresh especially for the boxing gym so that you are explosive on the pads, on the bags and in sparing. That being said you will need another pair for your roadwork and for lifting weights in the gym.
Our favorite boxing shoes of 2020
Venum Elite Boxing Shoes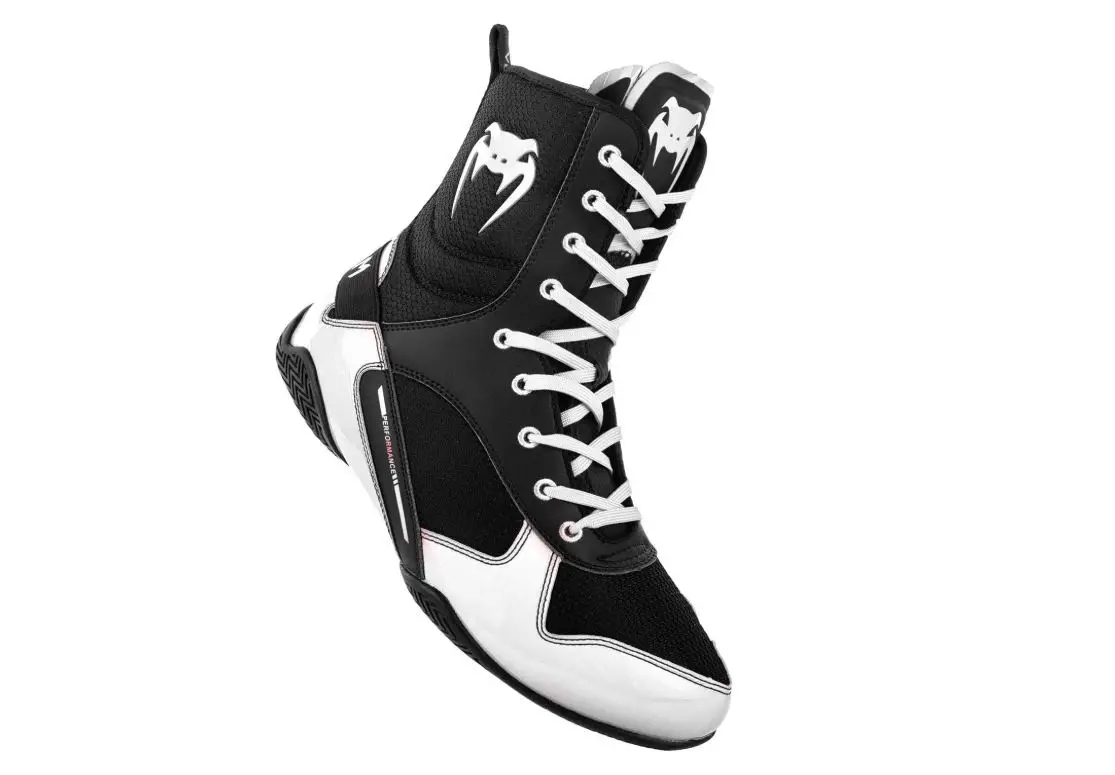 These are expensive at about $140, but it is the pair I use myself and I have found them very good for the past 6 months so I have no problem recommending them to you.
These are for wider feet and just remember to order one size down from your regular US tennis shoe size. These are flat mid top's so they might not suit high arches, but these are extremely lightweight, comfortable and they offer beautiful support.
Venom are becoming my go-to boxing brand and they also sponsor Katie Taylor who is one of my favorite fighters and she wears these shoes also. These come in a range of eye-catching designs from red to gold or silver and plain black. Make sure to check them out for yourself.
Check out some more reviews here:

Ringside Diablo boxing shoes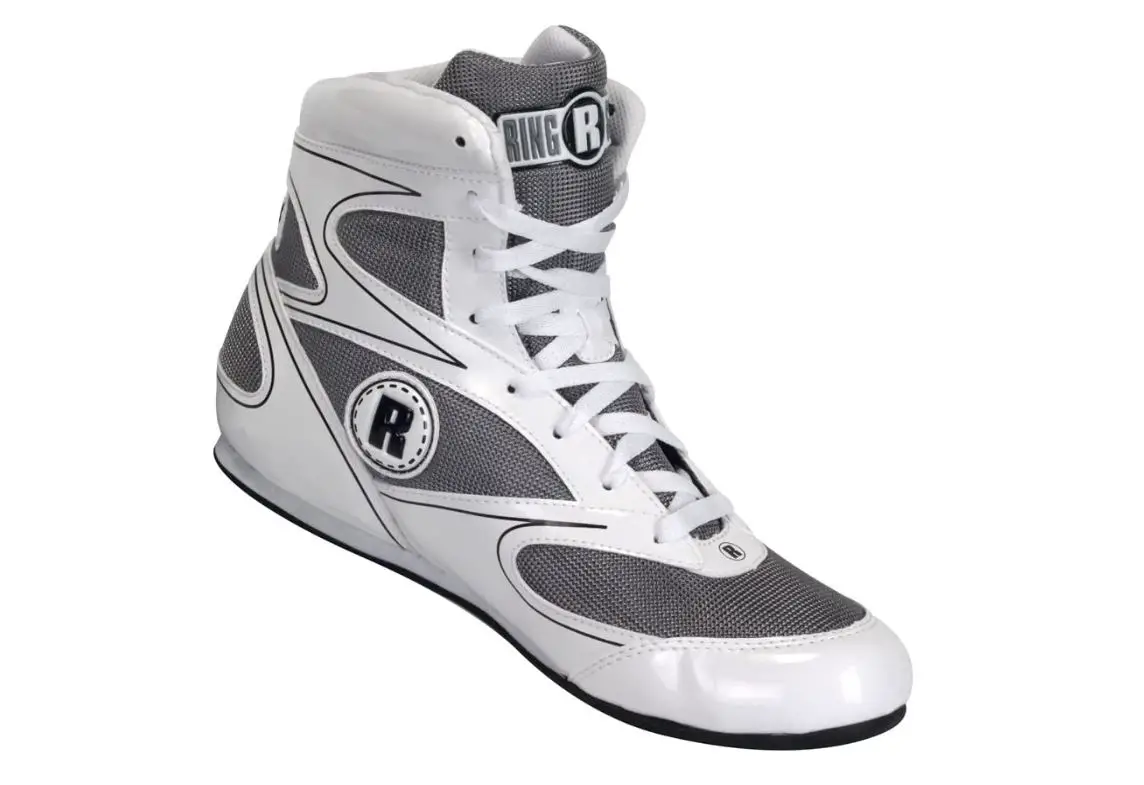 If you're looking for a quality budget pair to get started, these are a good option to go with. They offer good support, comfort readability and they're also lightweight with good grip and are very easy to move around the Ring with.
You can pick these up from $40 to $50 and they are very good investment for a first pair. They are high tops and I come in a range of different colours from red, pink, black, white and blue.
Make sure to check these out for yourself:

Everlast Pivt low top boxing shoes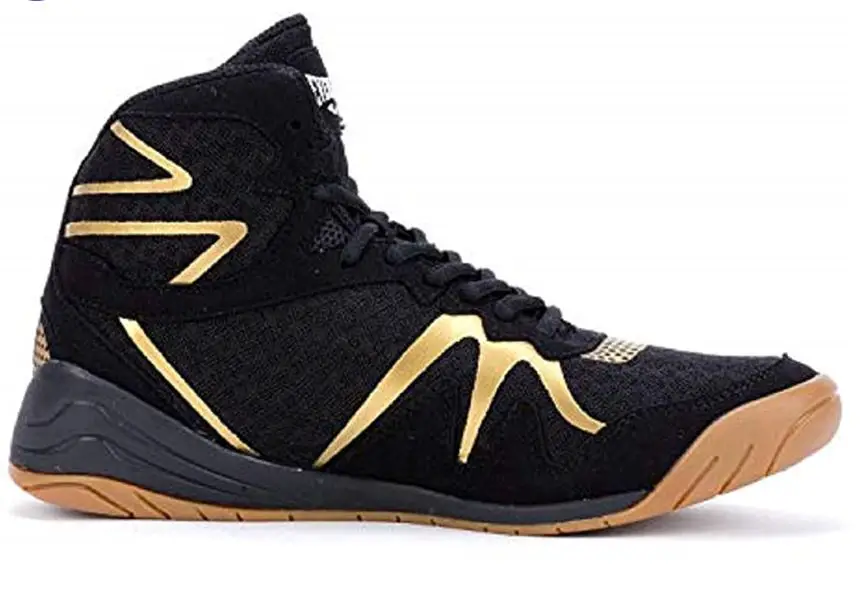 Pisa one of the most comfortable pairs, they are low tops that almost look like running shoes except there are a lot more lightweight and they offered a proper support for the ankles.
These ones are reasonably priced at $80 and they come and black and gold as well as black and red.
These have a good grip, readability and you can use them in the ring as well as in the gym hitting the bags are even lifting weights.
These are definitely worth a look so check out some more reviews here:

If you're interested in buying some boxing shoes don't forget to check out our buying guide.