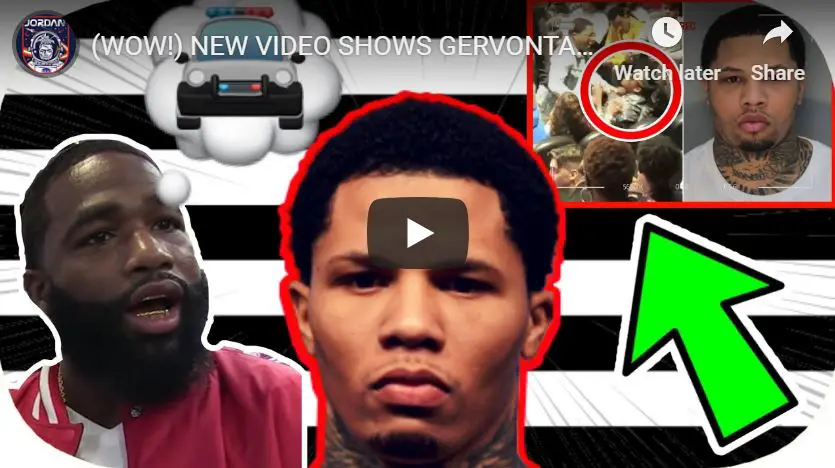 We reported back in February, shocking footage that showed Gervonta Davis choking his now Ex-girlfriend, Andrea Smothers for which he subsequently handed himself into police.
CCTV footage from the arena know shows clearly Gervonta throwing a full-force shot at his ex-girlfriend and the scuffle that ensued as security staff moved in to restrain Tank Davis and prevent him from causing any serious damage and lasting damage.
Check Out The Footage Here:
It seems that Gervonta is a loose cannon similar to another ex Floyd Mayweather Protogee in Adrien Broner, who was arrested at the weekend for the second time in a couple of weeks, this time for a DUI in Miami, Florida.
Ryan Garcia Calls Tank Davis Out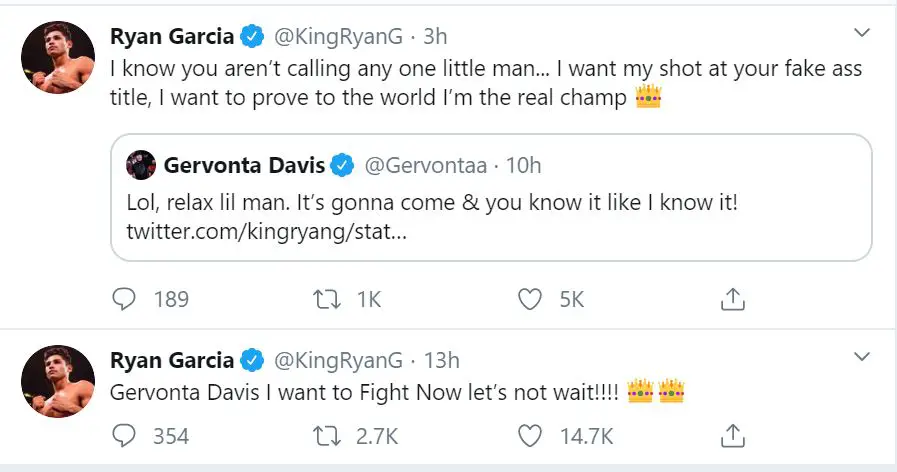 Ryan Garcia appears to be everything that Tank is not, a level headed father to his baby girl and a disciplined champion in the ring who we think is going on to achieve greatness in the squared circle under the watchful eye of former Boxing champion and star, Oscar De La Hoya.
He called out Tank Davis on Twitter today saying he wants to fight now to which Tank Davis responded calling him Lil Man
"Lol, relax lil man. It's gonna come & you know it like I know it! "
This is a fight that isn't going away anytime soon and we can't wait.
With the CoronaVirus messing up everything related to boxing at the moment let's hope we can get over this disease and get back to normality as quickly as possible.