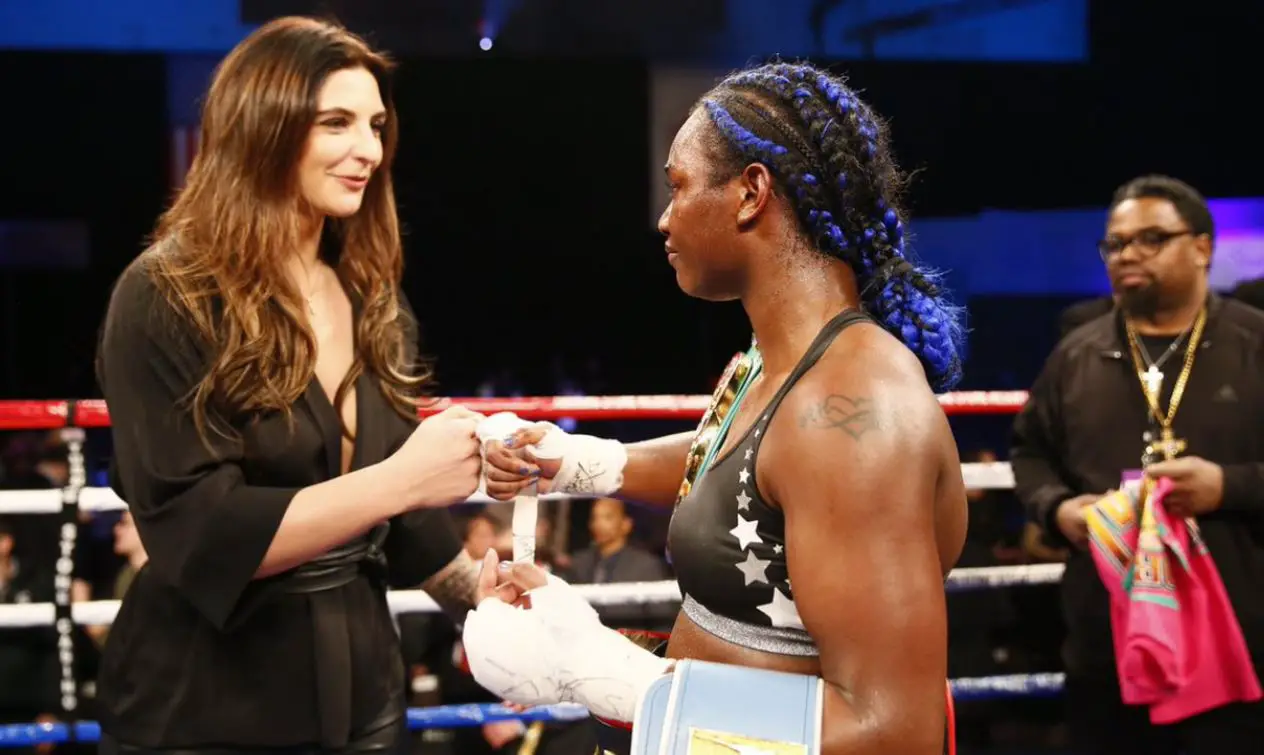 There has never been a better time for women's boxing and the ladies are proving that they can put on fights that are just as exciting as the men. They can headline events and draw big crowds and we're starting to see super champions emerge in the sport that are helping to take it to the next level.
Judging by all the records being broken by today's female fighters we have to say that the top of our list is populated by female fighters who are still in the game and achieving history as they go.
Women's boxing is still very much in its infancy and as these Trail Blazers continue to smash records they are surely inspiring a whole new generation of women to lace up the gloves and try their hand at professional boxing.
The one gripe we have about female boxing at the moment is that they only fight 2 minute rounds compared to 3 minutes for the men and this is less suitable for showing  boxing skills. We see no reason why they shouldn't be also fighting 3 minute rounds.
Claressa Shields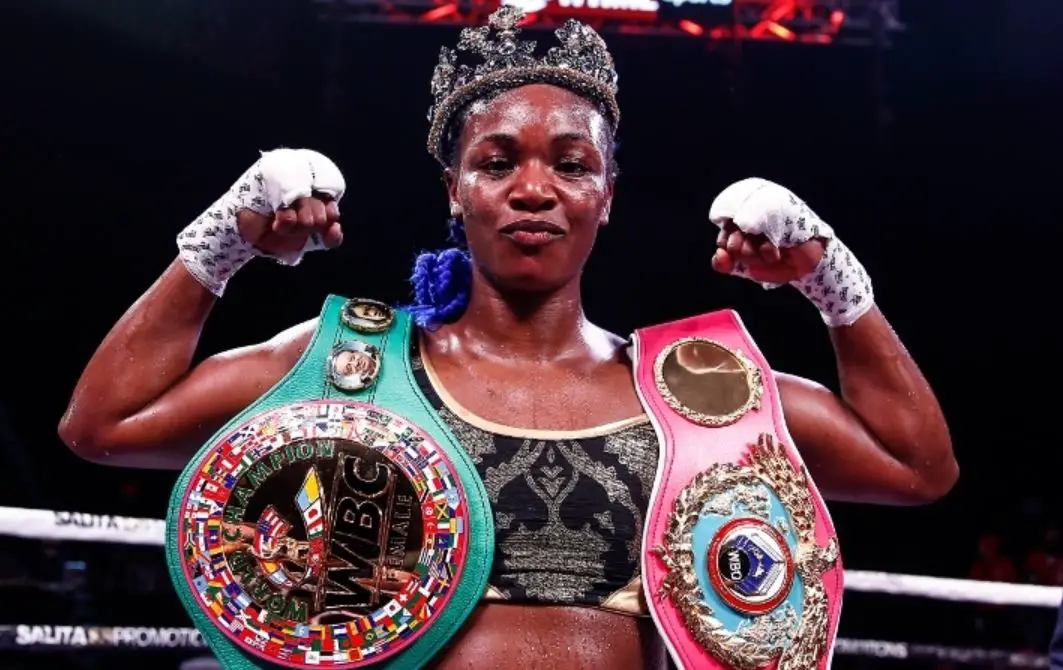 Claressa Shields is an awesome female fighter that has made plenty of history in a professional career of only 10 flights to date.
Claressa won Olympic gold at both the 2012 and 2016 games in the welterweight division, making her the only US fighter (male or female) to win consecutive Olympic gold medals in boxing.
She wasted no time going pro in 2016 and although she is not the biggest puncher she quickly set the game alight smashing records and breaking down barriers in her wake for future female combatants.
She became the first female to headline a boxing event on a major US network and she was a world champion within one year on August 2017 when she beat Nikki Adler, Winning the WBC super middle weight title.
Claressa then broke Lomachenkos record of becoming the quickest two weight world champion in only six fights.
She went on to become one of only seven fighters to hold world titles from all sanctioning bodies (WBC, WBO, IBF & WBA) before making more history and claim her title as the greatest female fighter of all time. She became a three weight world champion in the fastest time in only her tenth fight when she beat Ivana Habazin in January 2020.
She received much acclaim from the likes of Floyd Mayweather, Andre Ward and she has had plenty of back and forth with another all time female great in Laila Ali recently.
Claressa is currently thinking about trying out female MMA.
Laila Ali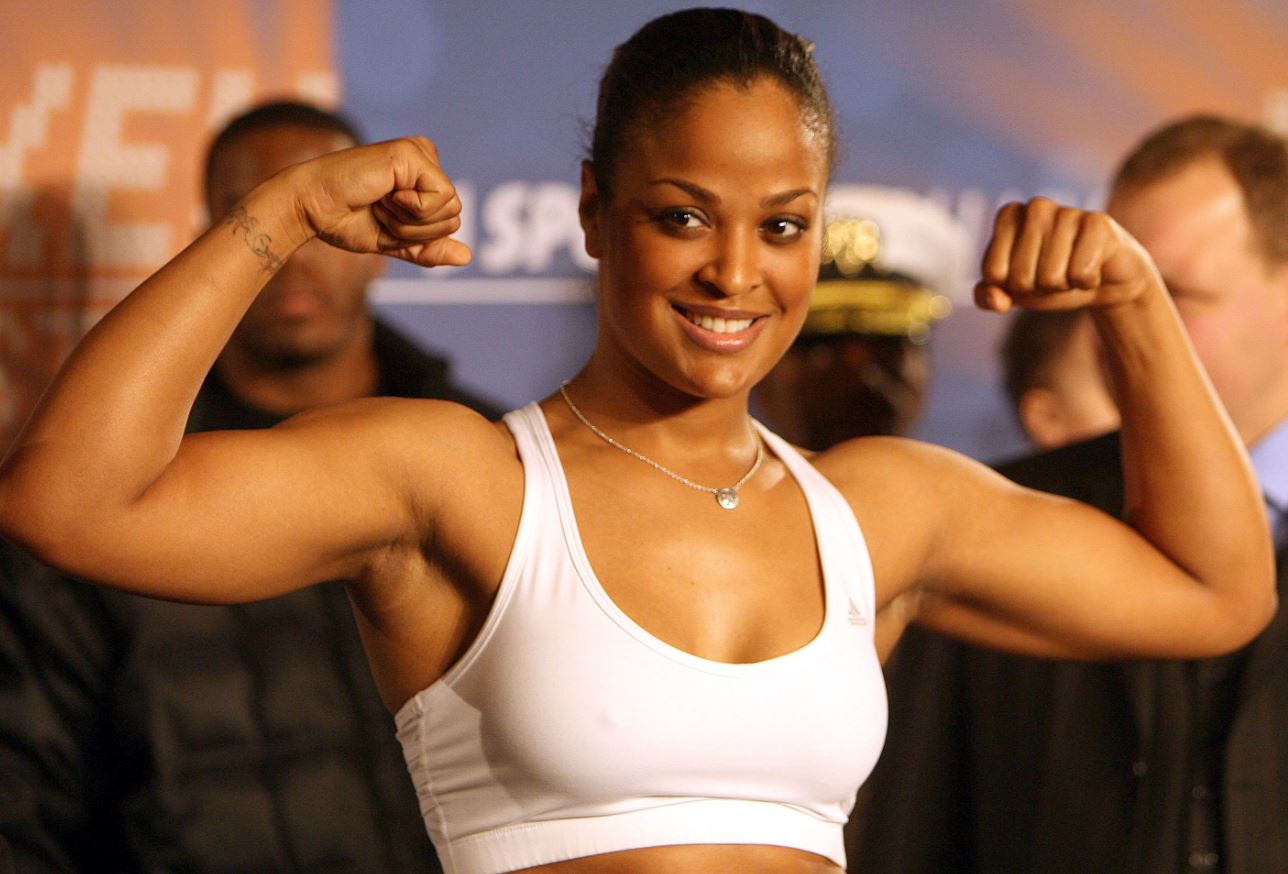 She Be Stinging!
Laila Ali has been a pioneer for women's boxing as you can imagine being the daughter of the greatest of all time in Muhammad Ali. Laila was bound to be a star from even before she stepped in a ring but she would go on to blaze her own trail, winning multiple world titles and retiring undefeated with 24 wins.
Laila also packed quite a punch winning 21 of our bouts by knockout and she accumulated plenty of titles in the Super middleweight division including the WBC and the IBA.
Layla also journied up to the light heavyweight division where she won the IWBF light Heavyweight world title But she has been in the news again recently with talk of a potential bout between her and Claressa Shields.
Lucia Rijker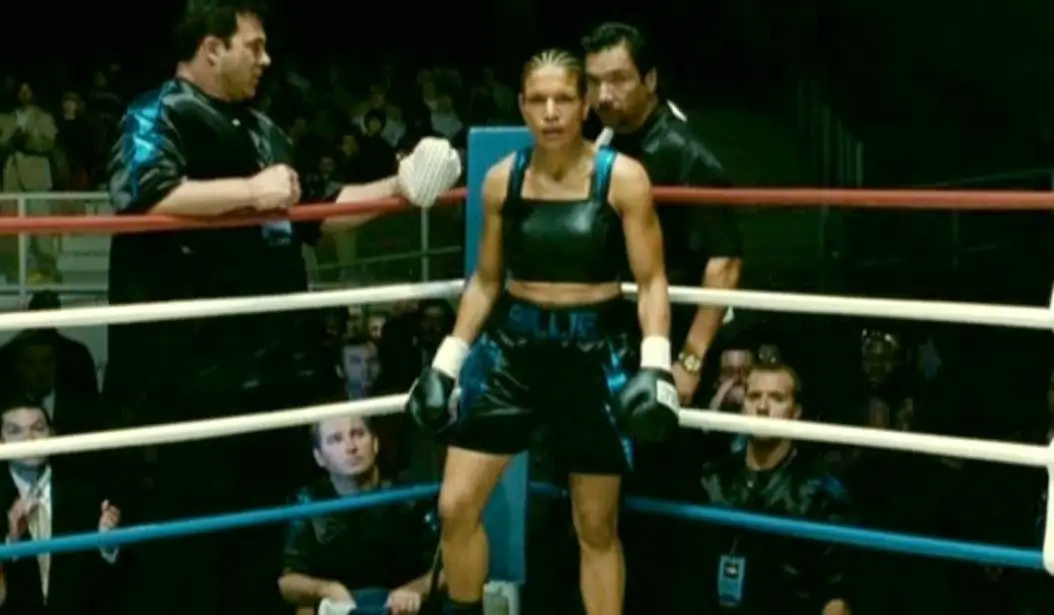 Lucia Rijker was a dutch kickboxer turned boxer who became one of the best female fighters to ever do it and opened up plenty of opportunities for the female fighters that have come since.
The Netherlands is famous for its kickboxing champions and that is exactly how Lucia started out.
Rijker was a 4 time world champion kickboxer with an awesome record of 36 – 0 with 26 knockouts before she turned her attention to boxing.
Rijker would prove just as successful in the boxing ring, amassing an impressive record of 17-0 but she was frustrated by not being able to make fights with other big names such as Christy Martin and Laila Ali.
She took a brief break from the boxing world to pursue an acting career in Hollywood, featuring in movies such as Million dollar baby and Rollerball before finally getting her dream bout against Christy Martin.
This match was going to be explosive, promoted by Don King and with a guaranteed purse of $250k for each fighter as the main event on a stack card full of male fighters.
The fight would eventually be cancelled due to Rijka picking up an ankle injury and although she didn't fight again, she will still go down as one of the best women to ever do it and her heavy Ko percentage (14 kos from 17 fights) would earn her the nickname of 'Lady Tyson'.

Katie Taylor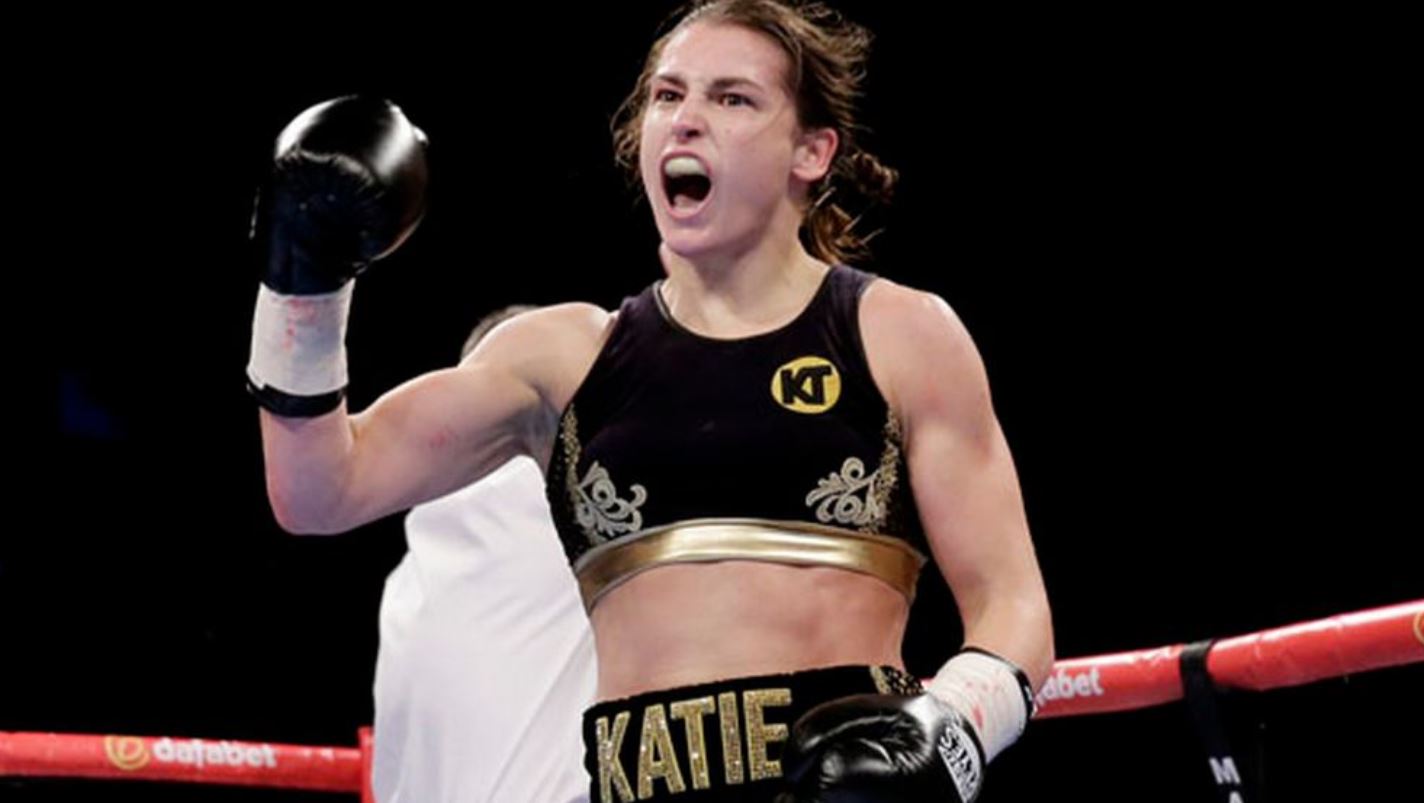 Katie Taylor is a humble Irish fighter who is adored by her many fans in the UK and Ireland. She too has headlined cards full of male fights and she gets a ton of support from the Irish fans.
Taylor became the first ever women's lightweight Olympic gold medalist in 2012 and the crowd literally almost blew the roof off the arena as she did it in London. Personal problems affected her performance in 2016 and she wasn't able to retain her title choosing to try her hand in the pro ranks instead.
Katie has put together a host of impressive performance and the undeafeated Bray woman is the current undisputed lightweight world champion.
Katie doesn't have the knockout power but in her 15 win perfect record, she has stopped 6 of her opponents.
She became a world champion in only 5 fights and is one of only 7 boxers to hold all 4 titles simultaneously (IBF, WBA, WBO, WBC) and she also holds the Ring magazine belt.
They have postponed her bout with Serrano due to the Corona Virus plandemic but she has already beat Serrano's sister Cindy, we look forward to seeing this excellent fight when it does play out.
Amanda Serrano
Amanda Serrano is a New York based, Puerto Rican born fighter who holds the crown of most world titles held in different divisions (7). She is only eclipsed By Manny Pacquiao in this regard who held titles in eight weight classes.
Amanda has had a long and illustrious career with 38 wins, 1 draw and one loss with an impressive 28 knockouts on her resume.
The southpaw has also turned her attention towards MMA where she has a record of one win, one draw and no losses and she has also been widely tipped to join the WWE as a female superstar.
Amanda and fellow all time great Katie Taylor had been set to clash in June of 2020 but the fight has been postponed due to the coronavirus plandemic.
Once this flight gets scheduled it will show who deserves to be taught of as the better fighter and possibly one of the all time greats in women's boxing.
Celia Braekhus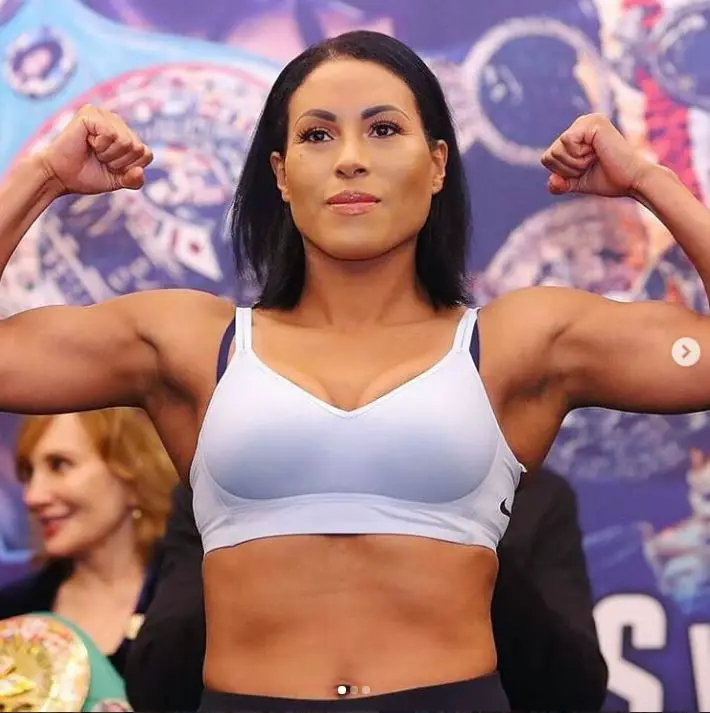 Celia Braekhus is an incredible fighter with a interesting story. She was born in Columbia and was adopted by Norwegian parents at 2 years old and went on to become one of the greatest female fighters of all time.
She was a European amateur champion and won 75 out of 80 amateur fighters before going on to have an equally impressive professional career to date with a perfect record of 36 wins out of 36 with 9 knockouts.
Celia has been the welterweight champion of the world for 11 years since 2009, making her the longest reigning champion in current women's boxing.
Celia is another of the 7 boxers to hold all 4 titles in a certain weight division joining Serrano, Taylor and Claressa Shields in this coveted list.
Ann Wolfe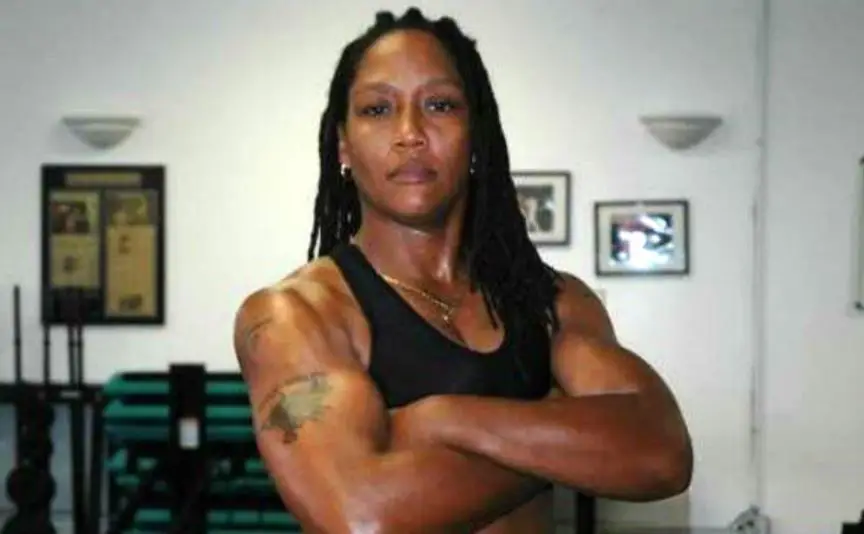 Ann Wolfe is a well known female fighter and maybe even better known as the trainer of James Kirkland who fought at a world level for quite some time.
Ann would achieve a lot in female boxing, opening doors for plenty of fighters coming along behind her. She fought 26 times professionally with 24 wins, 1 loss and 1 no contest also racking up 16 big Kos along the way. This came after a brief amateur career of 3-1.
She holds the distinct record of holding three world titles in 3 different weight classes namely Jnr Middleweight, Middleweight and Super Middleweight.
She also appeared in a couple of movies including Wonder Woman and Amazon Warrior. The Texas native retired in 2006 to focus more on training fighters.
Holly Holm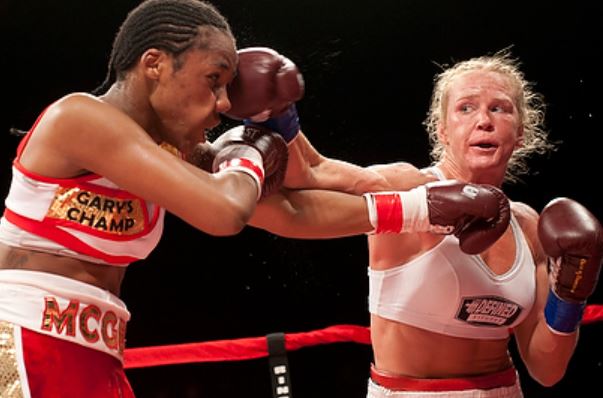 Holly Holm is a super famous UFC fighter these days but she has a long history in combat sports, both boxing and kickboxing.
Holly started out in amateur kickboxing at 16 where she amassed a record of 6-0-2 before trying her hand at professional boxing.
Many people don't know that Holly was extremely successful in the boxing ring with world titles at Lightweight, welterweight and super welterweight. She finished up in pro boxing with a record of 38 fights, 33 Wins (9 KO's) 2 losses and 3 draws.
She recorded 18 defenses of her world titles and received the ring magazine female fighter of the year award in both 2005 and 2006.
Holly has always been popular in her hometown of Albuquerque, New Mexico where she is good friends with Jon Jones. After boxing, she went into MMA, first with Bellator and then UFC. She shot to super stardom after she beat Ronda Rousey at UFC 196, pretty much sending the former star into retirement from Mixed Martial Arts.
All in all Holly has done a lot for female boxers coming through and MMA fighters alike.
Christy Martin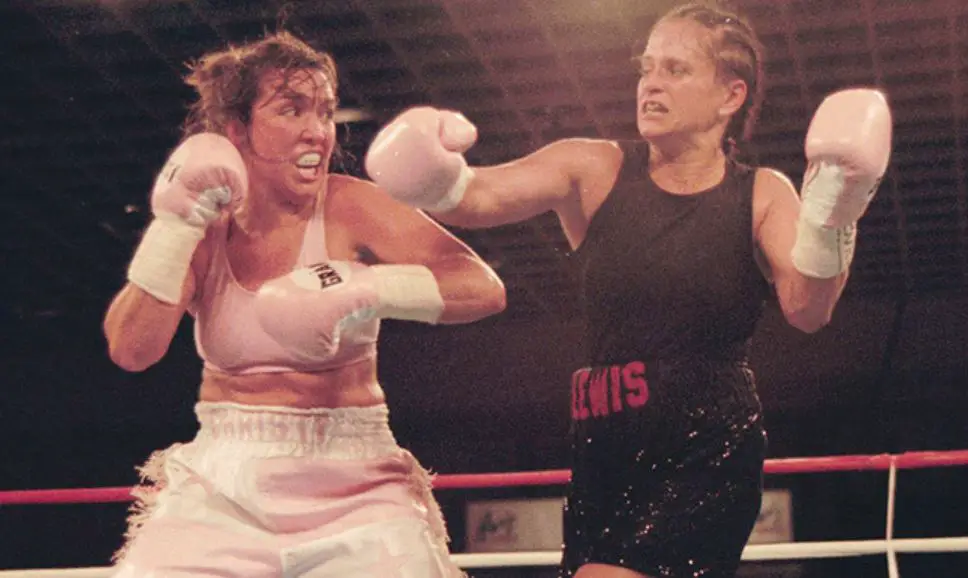 Christy Martin is another pioneer of female boxing. She opened the door for many others that followed her and she even suffered a defeat at the hands of Holly Holm.
Christy won a single world title in a professional career that spanned a whopping 23 years from 1989 to 2012.
Her world title win came in her last win for the WBC super welterweight belt at her second attempt having previously been beaten by Laila Ali at an earlier attempt.
In Christy personal life, her ex husband attempted to murder her, stabbing her multiple times and shooting her in the torso. Christy survived and is now happily remarried, this time with a woman and she runs a promotional company in Florida to this day.
Skills wise, she is not the best on this list, but for what she achieved for women's boxing and sports in general ensures her spot on the list of greatest female fighters of all time.
Regina Hamlich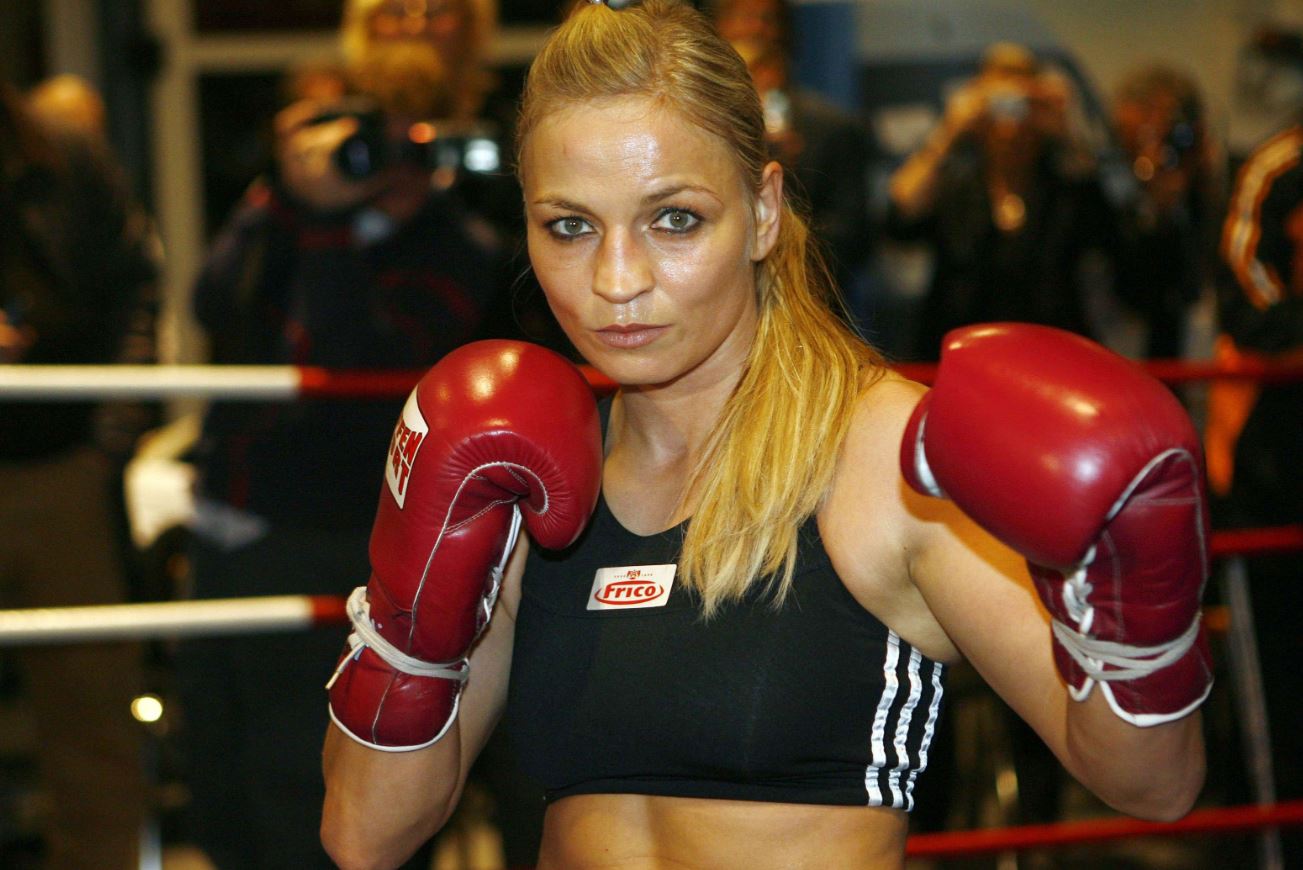 Regina Hamlich did plenty to open doors for women who want to get into boxing in Europe with a long and successful career that saw her win titles and Jnr Flyweight, Flyweight and Super Flyweight in a long lasting career that started in 1995 and ended in 2007.
Regina is another on our list that started out as an amateur kickboxer where she became a European champion before venturing into professional boxing where she put together an impressive record of 56 fights, 54 wins, 1 draw and 1 loss with 9 KO's on her resume.
Outside the ring she has been a successful business woman with her own line of cosmetics and she even did a lot of modelling throughout the years for German magazines and she recorded 2 victories in exhibition bouts against tv reporter Stefan Raab which shot her to super stardom in Germany and around Europe.
Conclusion
We hope you have enjoyed our list as womens boxing continues to enjoy sustained growth. Let us know what you think in the comments.
References:
https://sport.one/the-top-10-best-female-boxers-of-all-time/
https://boxrec.com/en/proboxer/15494