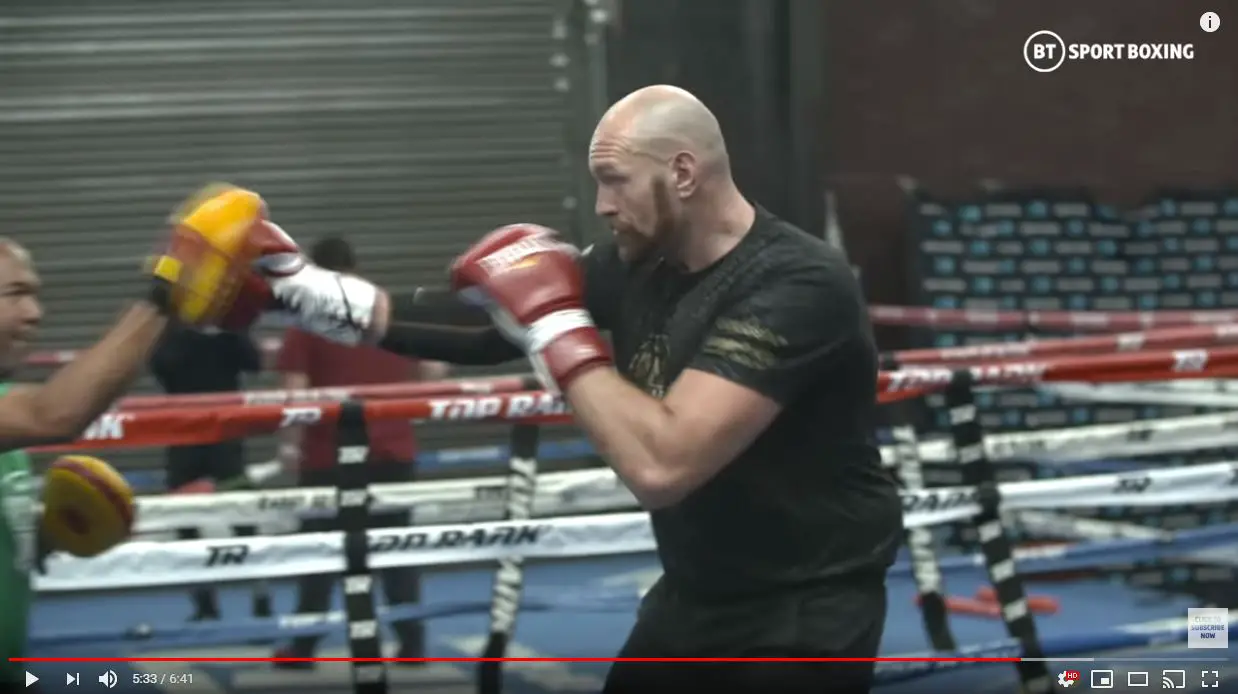 Tyson Fury applied the perfect game plan against Deontay Wilder, battering the American Ex Champ in his own backyard to regain the undisputed heavyweight championship of the world.
As the BT Sport cameras rolled and the gym filled up with people, Tyson And Sugar Hill were sure not to let their game plan slip with Tyson even wearing a protective sleeve on his elbow to pretend he was injured.
Check out the Padwork here:
Tyson was looking sharp on the pads but you could tell he was holding back a little for any would-be snitches that came with the cameras.
Tyson got everything perfect in the build-up and it is reported that he even faked a foot injury to out a mole in his camp in the build-up so he must have laughed when he heard Eddie Hearn spouting off about the same injury on Sky Sports.
The game plan in hindsight was perfect, instead of boxing on the outside, he would put Wilder on the backfoot, wait till Deontay missed and left himself exposed before rushing in with heavy heavy shots that left Wilder bleeding from his er and eventually knocked him out.
We are looking forward to the rematch!