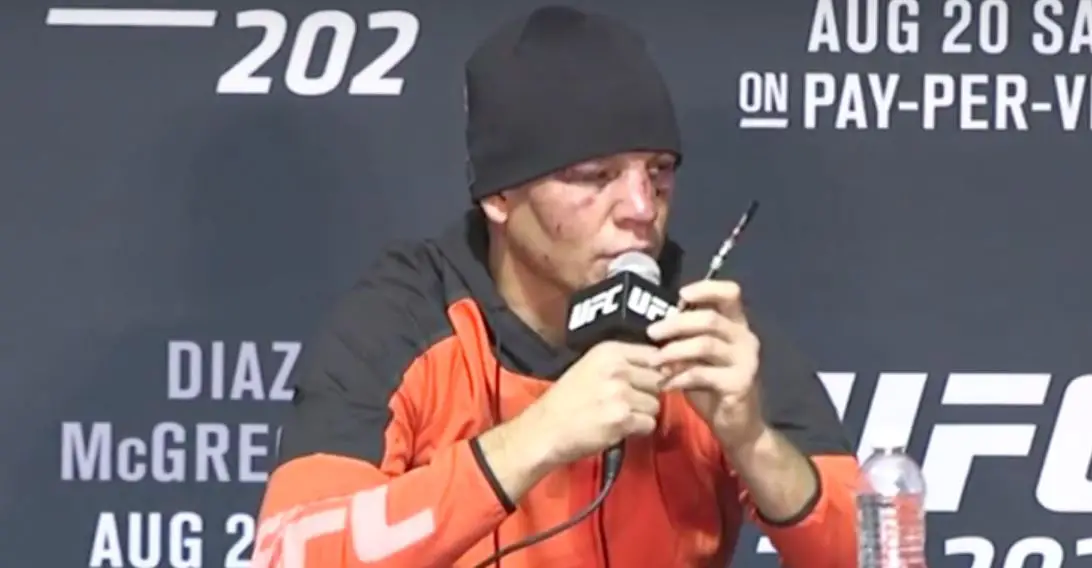 CBD – or cannabidiol – is becoming well-known for its celebrity endorsements. From actors to athletes around the world, we are seeing more and more people trying – and loving – CBD. One famous athlete who loves CBD so much that they now have their own CBD brand, is top UFC fighter, Nate Diaz.
Diaz's 'Game Up Nutrition' is focussed particularly on people who are looking to use CBD as part of their sporting or active lifestyle, offering good quality, legal hemp CBD products designed specifically for sportspeople.
So, what's the big deal? Are you sporty or a fighter yourself? Could CBD help you? And is it legal in the world of sport?
What is CBD?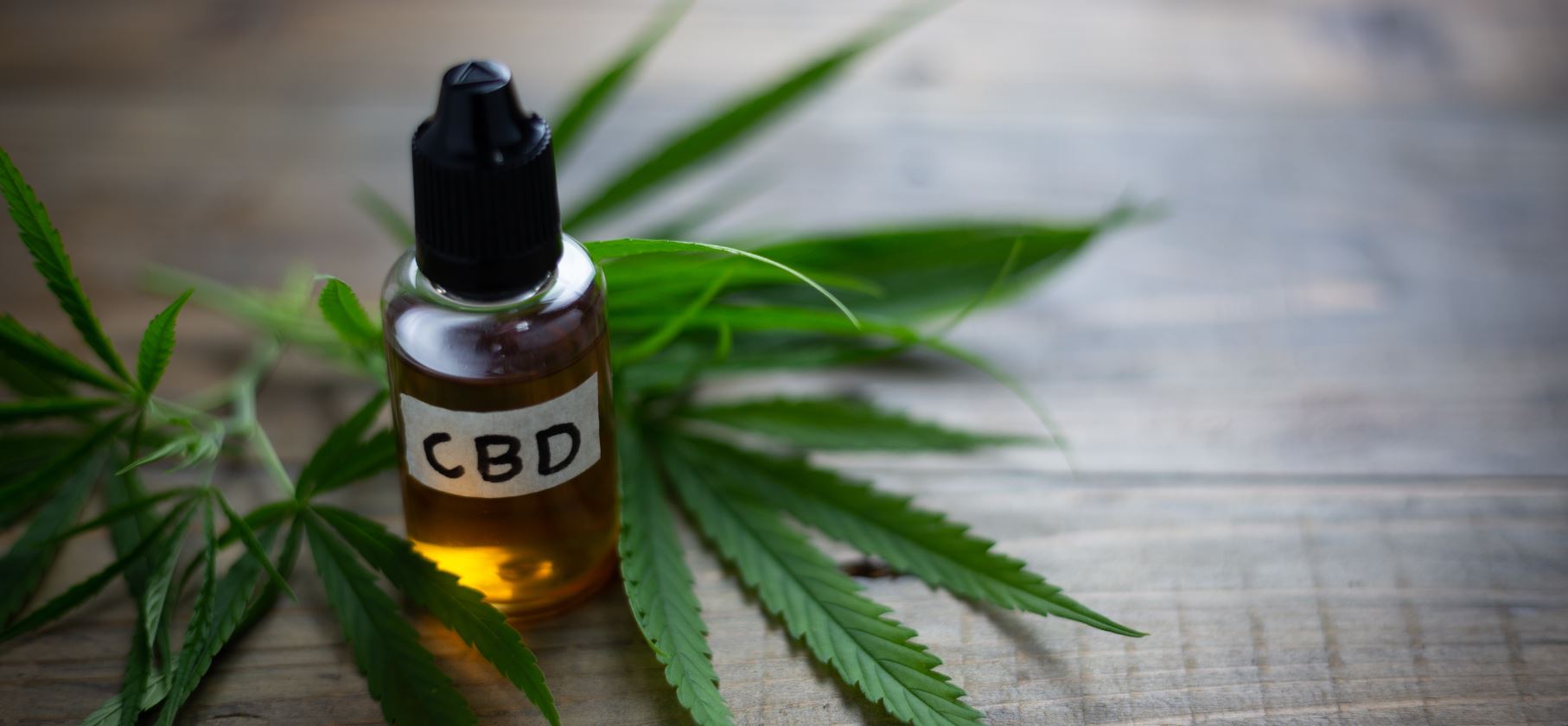 CBD is a cannabinoid that is naturally present in the hemp plant – which is part of the cannabis family. The hemp plant contains over 100 different compounds, but one of its major ones is CBD.
When CBD is taken it can affect the endocannabinoid system – a system in the body that helps to keep the body in a state of homeostasis – or balance.
The endocannabinoid system consists of cannabinoid receptors and endocannabinoids (cannabinoids produced by the body itself). When they interact, the endocannabinoid system controls the level of certain chemicals in the body, which keep it working in good order.
There are a number of aspects to the body that is affected by the endocannabinoid system, including:
Pain management
Reduction of inflammation
Anxiety and mood
Digestive system
Recovery
Anti Stress & Anxiety
Quality Sleep Aid
CBD and Sport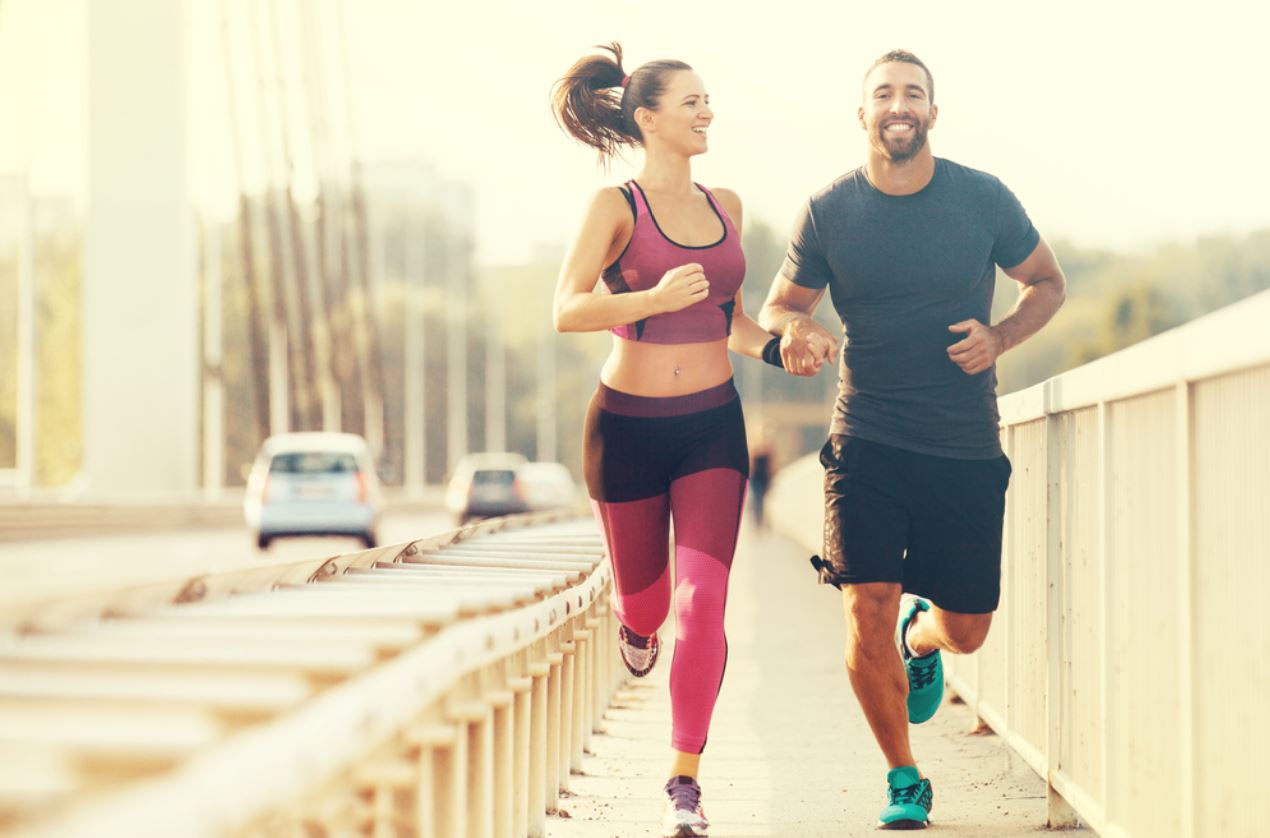 Due to some of the effects that CBD can have on the body, we are seeing increasing numbers of athletes using it.
Most people in sport use CBD as they believe that it can help to reduce inflammation, repair muscles and help them to sleep and rest well.
CBD can be taken in a capsule or edible form, oil sublingually, smoked or vaped, or rubbed into the skin topically.  The delivery method that you choose would depend on what you prefer as well as the reason why you are taking it.
Game Up Nutrition products have been specially designed mainly but not exclusively for use by those who are using their products for sporting reasons.
Legality of CBD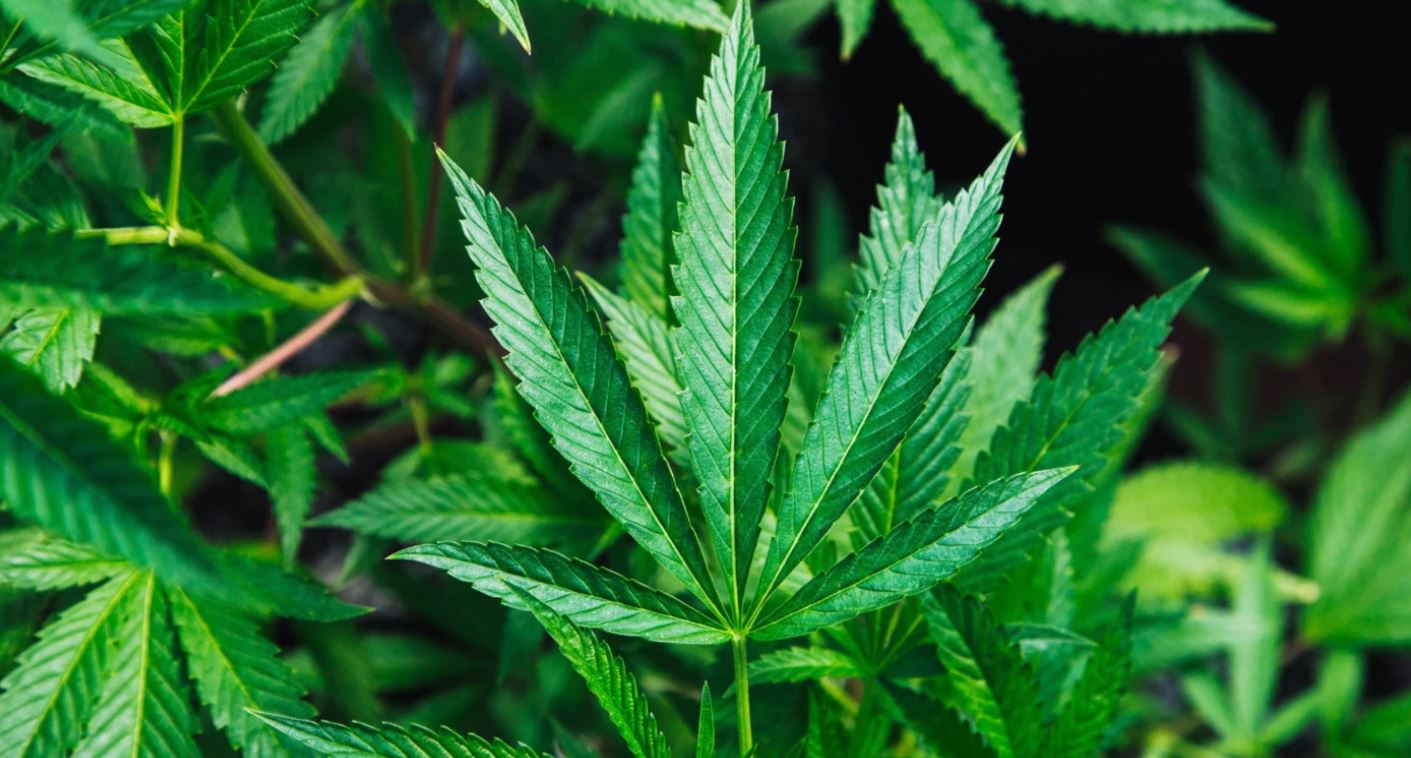 Due to the fact that it comes from a plant in the cannabis family, it is important to be careful with CBD products. CBD is completely legal in the UK and the USA, but another cannabinoid – THC – or tetrahydrocannabinol, isn't.
In the UK, the THC level must be below 0.3% for a product to be legal (0.2% in the Uk & Europe) and this is why CBD producers use industrial hemp for their products. Industrial hemp is a variety of cannabis that has been specially grown to contain very low levels of THC and higher levels of CBD as well as the terpenes, flavonoids and other legal cannabinoids.
This means that as long as your CBD products are bought from a reputable company that uses industrial hemp, they will be completely legal. The World Anti-Doping Agency also removed CBD from its list of banned products in 2018 so you are free to use it.
It is important to note, however, that if your CBD products are full or broad spectrum CBD, there is a chance of a trace of THC being present. Although it won't be enough to make you high, there is a very small chance that THC might show up on a test.
Nate Diaz's Game Up Nutrition has a good range of CBD products for athletes and other people as well as pets. So, if you're thinking about trying some of them out, here's all that you need to know about their range…
Game Up Nutrition 1000mg CBD Oil
The Game Up Nutrition 1000mg CBD oil is made from organic hemp and is lemon and lime flavour (flavoured using stevia – a natural sweetener to sweeten it). The bottle contains 30ml of CBD oil, giving you a total of 1000mg of CBD per bottle and costs $79.99.
The CBD is mixed with an MCT carrier oil of organic and sustainably produced coconut and palm oil to help it to be absorbed into the body more effectively.
CBD oil is most commonly taken by using the pipette provided to add drops under the tongue. You then keep it there for up to two minutes, where the CBD is absorbed through the lining of the mouth and goes directly into the blood vessels. This means that the CBD is absorbed quickly and gets to work within about 20 minutes.
You can also add your CBD oil to food – ideally baking mixes, sauces or soups. This will take longer to be absorbed (up to about two hours) as it is absorbed through the digestive system.
Ingredients: CBD Isolate Hemp Extract, MCT Oil, Lemon Oil, Lime Oil, Stevia
Pros
Organic and GMO-free
Easy to dose through the pipette provided
Third-party lab certificate provided online
Hemp is grown and harvested in the USA
Other terpenes, flavonoids, and cannabinoids present
Less than 0.3% THC
Loyalty program
Shelf-life of up to a year if stored correctly
30 day returns policy
Cons
Only one size bottle available
Only 1,000mg potency available
Need to check that THC levels are less than 0.2% in the UK
Returns shipping costs are non-refundable
Check Out Game Up Nutrition Here:

Game Up Nutrition CBD Balm

Some of the cannabinoid receptors are found near to the surface of the skin meaning that it can also be applied on the skin. Many people use CBD after a workout to help to reduce the inflammation of muscles and joints – often reducing post-workout soreness. The Game Up Nutrition CBD balm contains 250mg of premium, organic hemp CBD in each 1.5 fl oz. or 42g pot, costing $39.99.
The balm also contains other ingredients that make it extra soothing and nourishing, including organic aloe, shea butter and essential oils, soothing muscles and joints, and aiding in repair.
The balm is to be rubbed into the skin on the affected area liberally, as and when you need it.
Ingredients: Organic MCT Oil, CBD Isolate, Organic Aloe, Organic Shea Butter, Organic Essential Oils (Eucalyptus, Peppermint & Tea Tree), Organic Menthol, Organic Beeswax
Pros
Completely organic
Cooling effect
Can be applied according to requirements
30 day returns policy
Independent lab test certificate of analysis available
Made from good quality, US hemp
Cons
Only one balm type available
Only available in 1.5 fl oz pot
Returns shipping costs not paid
Not vegan
Check Out Game Up Nutrition Here:

Game Up Nutrition Pet CBD Oil

It is not only people who have an endocannabinoid system and can benefit from CBD oil. Most mammals also do, and we are seeing an increasing number of people using it for their pets.
Many people are using CBD to try to help their pets with pain relief and anxiety – which can be especially useful if they are being put in stressful situations like travelling.
Game Up Nutrition's pet CBD oil can be dropped directly into your pet's mouth or added to food. It comes in a 15ml bottle – giving you a total of 500mg of CBD for $44.99. The CBD oil is peanut butter flavoured, making it a firm favourite amongst our four-legged friends.
The CBD oil is made from non-GMO, organic, US hemp and is mixed with organic and sustainable MCT oil made from coconut and palm oil. Dosages are usually calculated according to the size of the animal.
Ingredients: Full Spectrum CBD Hemp Extract, MCT Oil, Organic Peanut Butter Oil, Stevia
Pros
Organic and non-GMO hemp
Easy to dose with dropper
Pleasant flavour for pets
Made using sustainable ingredients
30 day returns policy
Certificate of analysis available online
Cons
Only one flavour available
Only one strength available
Only 15ml bottle available
Check the potency of THC is less than 0.3% In USA
Check Out Game Up Nutrition Here:

Game Up Nutrition CBD Pre-Roll Hemp Joint

For those who like to smoke, All Game Nutrition's CBD pre-roll hemp joint could be for you. The joints are made from quality, organic hemp flowers, rolled with unbleached, vegan paper, for $10.99 each.
Smoking your CBD hemp enables your body to absorb the CBD almost instantaneously through the lungs, and the joints contain no tobacco – meaning that it is healthier for you than smoking tobacco cigarettes.
There are three different hemp varieties to choose from – each with their own combination of cannabinoids, giving different effects, different flavours, and different aromas:
Special Sauce (Hybrid) 0.222% THC, 15.091% CBD
Hawaiian Haze (Hybrid) 0.163% THC, 14.175% CBD
Sour Space Candy (Hybrid) 0.128% THC, 12.168% CBD
Each joint weighs 0.75g and comes in a handy travel tube – and as you can see from the cannabinoid breakdown above, are all legal in the USA. The Special Sauce joint, however, is not legal in the UK.
Ingredients: Hemp flower, unbleached vegan rolling paper
Pros
Absorbed into the bloodstream quickly
Range of strains available
Certificate of analysis available
Healthier than smoking tobacco
Organic, non-GMO hemp
30 day returns policy
You can order as many pre-rolled joints as you like
Vegan
Cons
Only two of the three strains are legal in the UK
Be aware that the smell of a hemp joint is very similar to a high THC joint
Any kind of smoking can damage your health
Returns shipping costs not paid
Check Out Game Up Nutrition Here:

Game Up Nutrition CBD Lip Balm

At $7.99, Game Up Nutrition's CBD lip balm gives you 5mg of quality, organic CBD per 0.15 oz (4g) tube. CBD can work with the cannabinoid receptors in the skin to help to protect your lips from dryness, and alongside the other ingredients in the lip balm which include almond oil and shea butter, that can keep them soft and nourished.
The lip balm is organic and vegan, as well as being free from pthalates, parabens, and sulphates. It can be used as little or often as you like or feel necessary.
Ingredients: Prunus Amygdalus Dulcis (Almond) Oil, Capric/Caprylic Triglycerides, Butyrospermum Parkii (Shea) Butter, Ricinus Communis (Castor) Seed Oil, Hydrogenated Castor Oil, Candellia (Euphorbia Cerifera) Wax, Olea Europaea (Olive) Fruit Oil And Cannabis Sativa (Hemp) Extract, Rosa Canina (Rose Hip) Seed Oil, Tocopherol, Lecithin, Flavouring Oil
Pros
Pleasant fragrance
Vegan
Natural flavourings
Can be used as much as you like
Organic
A third-party certificate of analysis available
Cruelty-free
Full-spectrum CBD
Cons
Only one fragrance available
Only 0.15 oz tube available
Returns shipping costs not paid
No discount for multiple buys
Check Out Game Up Nutrition Here:

Game Up Nutrition High CBD Hemp Flower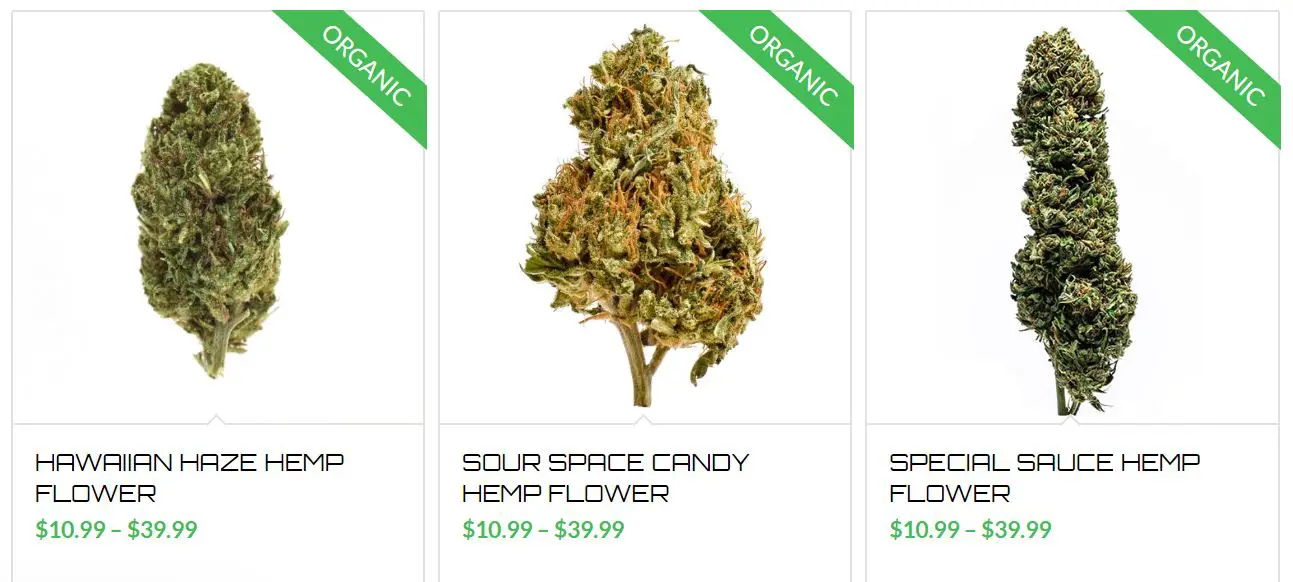 If you enjoy rolling your own CBD hemp joint – or adding it to food to make extra-healthy edibles, you can also get Game Up Nutrition's high CBD hemp flowers. The flowers that are available are the same strains as those which are available in the pre-rolled joints:
Hawaiian Haze hemp flower (14.175% CBD, 0.163% THC), is uplifting and has a floral aroma with hints of citrus and pineapple – 1/8 or 3.5g is $39.99
Sour Space Candy hemp flower (12.168% CBD, 0.128% THC), is energetic and uplifting and has strong tones of citrus and tropical fruits with an earthy flavour – 1/8 or 3.5g is $39.99
Special Sauce hemp flower (15.091% CBD, 0.222% THC), brings "balanced motivation" whilst helping to calm, with "sweet and hoppy aromas" and an "earthy berry" flavour – 1/8 or 3.5g is $39.99
All of the hemp flowers are grown in organic conditions in Oregon, USA, cured for four weeks and then machine and hand-trimmed. There are third party lab test certificates available which will give you a complete breakdown of all of the compounds in each strain.
It is important to notice that the 'Special Sauce' variety has over 0.2% THC and would therefore not be legal in the UK.
Pros
Selection of three different strains
Flexibility to use as much or little as you like per joint
High CBD, low THC
Organically grown
30 day returns policy
Certificate of analysis easily available online
Cons
Only two strains legal in the UK
We would like to see more strains available!
No discount for higher quantities
Be aware that the smell of a hemp joint is very similar to a high THC joint
Check Out Game Up Nutrition Here: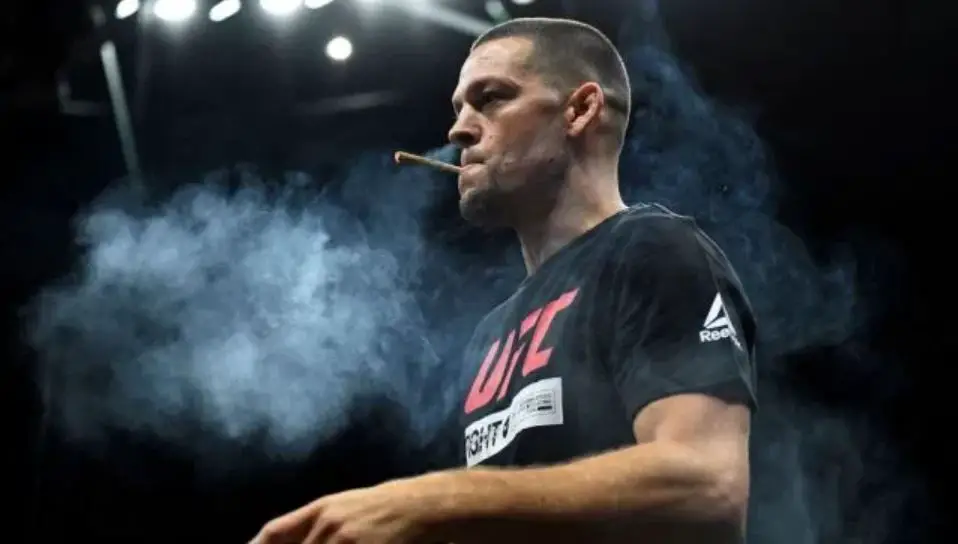 Nate Diaz's Game Up Nutrients CBD products are an appealing product for many people, but especially those who are looking to try CBD in relation to their sporting activities. They are not only branded to appeal to sportspeople, but their products have been designed to be useful to them.
The Game Up Nutrients range includes CBD oil, balm, and flowers which can be smoked, giving you a number of options, according to what you are using it for.
It is important to note that although CBD is non-addictive, safe and has no long-term side effects, it can affect how your body processes certain medications. This means that it could have the result of making some medication more effective than your doctor intended. It is therefore important that if you are taking medication, you speak to your doctor before trying CBD.
If you are looking to follow in Nate Diaz's footsteps, are wanting to try CBD for another reason, or think that your pet could benefit from it, the Game Up Nutrients range is a great place to start – so why not give it a go?
Check Out Game Up Nutrition Here: