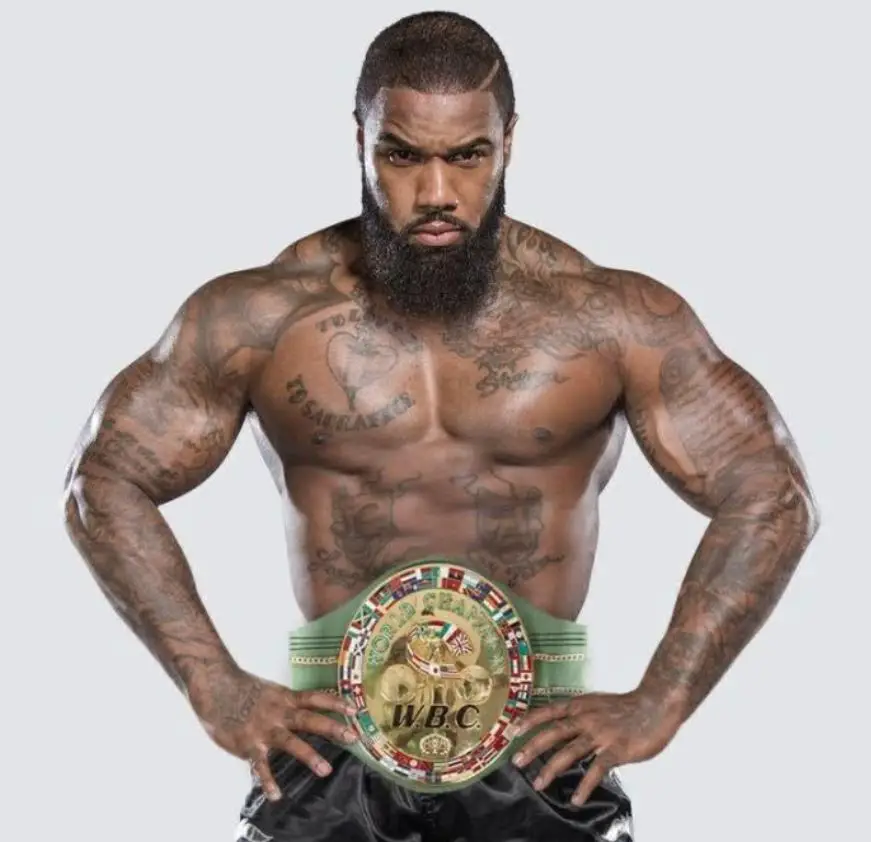 James Wilson is a heavyweight boxer with a past. His impressive physique shows the struggles he has overcome in the past to make it into professional boxing after a career in K1 in MMA.
James is nicknamed 'The Beast' as it is easy to see why by looking at his physique. Wilson will be looking to be on an already impressive boxing career to date and hopefully be getting himself in line to challenge for a world title in 2020/21.
James Wilson Current Boxing Record
James currently has 7 wins and 1 draw meaning this undefeated fighter will need to dig deep to stop some of the stronger contenders in the heavy weight division if he wants to move on to bigger fights and eventually world titles.
He started out in heavy weight boxing in 2017 and after unanimous decision in his first fight, he want to record 6 straight knockouts befitting of his physical size and stature before being held to a draw in March 2019 by Journey man Miguel Cubos meaning it will be back to the drawing board for 33 year old who will be in a rush to accelerate his career and get some big paydays.
Because of Wilson MMA and K1 background and his impressive physique, he could draw some big days if they can drum up some interest in a big fight involving the US native.
Who is James Wilson
James Wilson grew up in hard times and was even homeless between the ages of 13 and 15. He used these tough times to his advantage, getting a scholarship to play professional football and graduating with a degree in sociology.
"I was locked up and then placed in a group. That actually got me to have structure and placed me on the right track. I did well in school and started playing sports and now I had positive options in my life"
James was even the LA Times high school footballer of the year before he went to play professional football in Poland of all places.
Wilson And K1 Kickboxing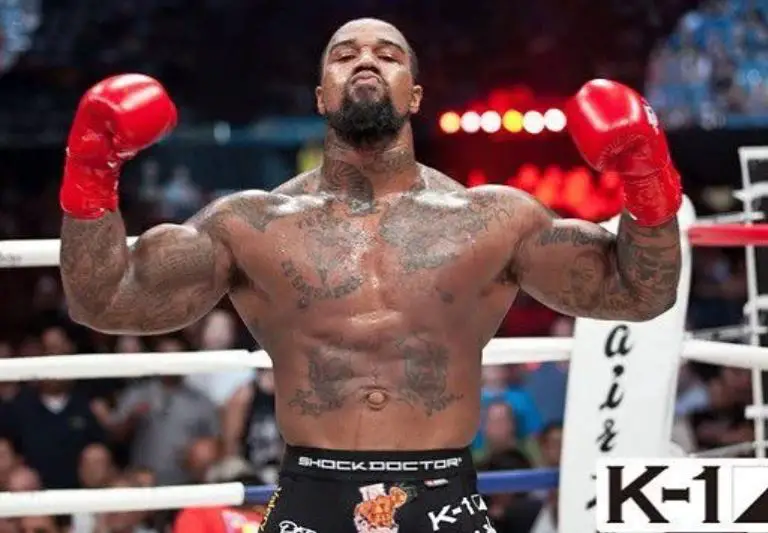 Wilson started training in various different martial arts to improve his fitness for football and he immediately fell in love with the sport of K1 and went on to choose to have a career in fighting instead.
Wilson was very successful in K1 fighting for world renowned brands like Glory and he amassed a very impressive record of 16-2-1 in a sport where every body suffers losses.
Wilson And MMA
Wilson then went on to fight in Bellator MMA and he also amassed an impressive record of 5-0-1 staking his claim as someone who is born to fight and an athlete that knows how to win but he still wanted to go on and try his hand at professional boxing.
Pro Boxing Story
He started his pro boxing career in New Zealand with a promoter he knew before coming back to the Americas and fighting in Mexico, racking up an impressive streak of KO victories that had people comparing him to the next Mike Tyson.
James Story took another turn in November 2018 when he signed for top promotional company Golden Boy under Oscar De La Hoya, the boxing community started talking about the beast and his prospects of winning world titles.
"A lot of promoters were looking at me. I met with Golden Boy, and they saw my talent and vision and I feel that they will make it happen for me, and take me to the Heavyweight championship of the world."

"It is the perfect situation. Golden Boy Promotions is one of the leaders in our sport when it comes to promotion companies." James said. " In this situation, it worked out that you have a great prospect from Los Angeles fighting from a world renowned company based in Los Angeles. Right now Golden Boy is at the top of the sport. They promote arguably the top fighter in the world in Canelo Alvarez, and they were able to secure him an unprecedented deal with DAZN. We look forward to the opportunities that will come for James, and to showcase James' extraordinary set of skills. I have the 100% confidence in Oscar (De La Hoya), Eric (Gomez) and Robert (Diaz) to lead James to the Heavyweight championship of the world, and help maximize his earnings potential. Los Angeles has never had a Heavyweight champion, so it makes perfect sense that the 1st one will be with a complete Los Angeles based team with James, Justin, Golden Boy and myself."

 
James Wilson Training Highlights
James 'The Beast' Wilson In 2020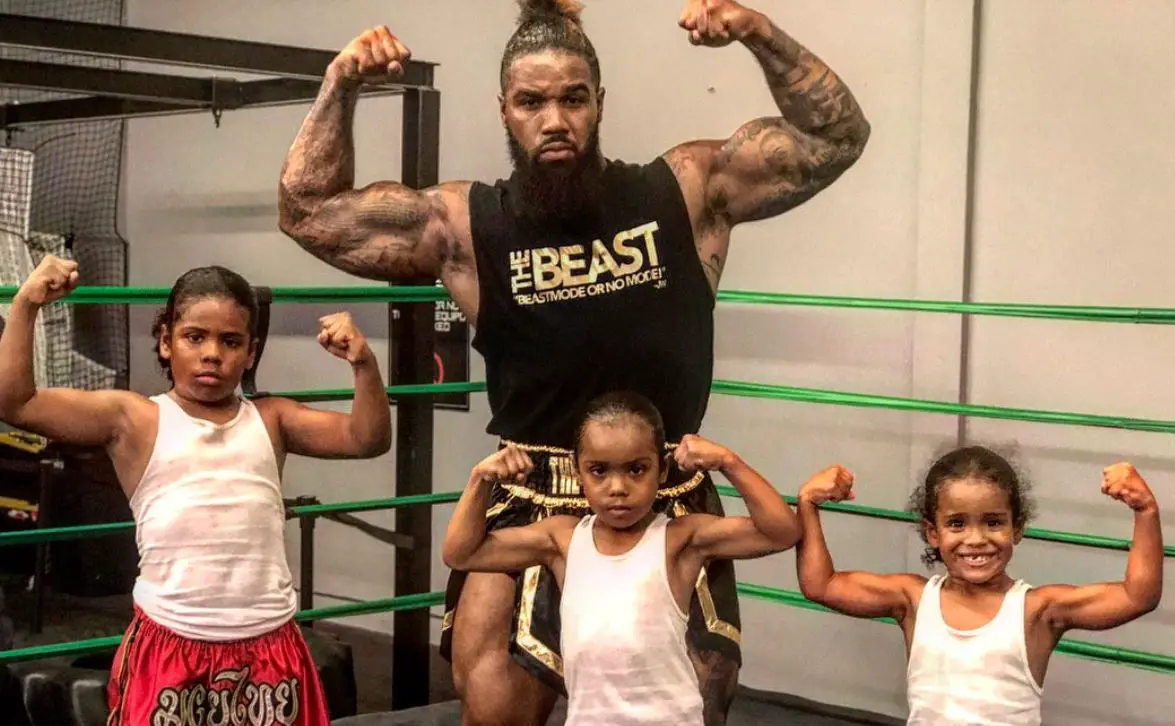 2020 has been an incredibly frustrating year for boxers and fans alike and at 33, no one will be more frustrated with the current situation than Wilson although we do expect to see him back in the ring this year, time will tell how far he can go.
James Wilson and Steroids
With a physique like James Wilson's, the questions are always going to arise about steroids and there seems to have been smoke with the fire in this case when James was suspended for 9 months from Bellator after testing positive for the banned substance Nandrolone in 2014.
James has done plenty of clean tests since then so let's hope he has turned the corner as a clean athlete.
James Wilson Net Worth
James Wilson has a net worth of anywhere from $100k to $250k from his career in professional fighting and plenty of endorsements, sponsorships and money from his promotional company, Golden Boy.
James Wilson Potential Bouts
Wilson will be looking to get some big names and will be interested in fights with the likes of Adam Kownacki, Robert Helenius, Dominic Breazeale and Gerald Washington to catapult his career and get him into World Title Contention by the end of this year or the start of next.