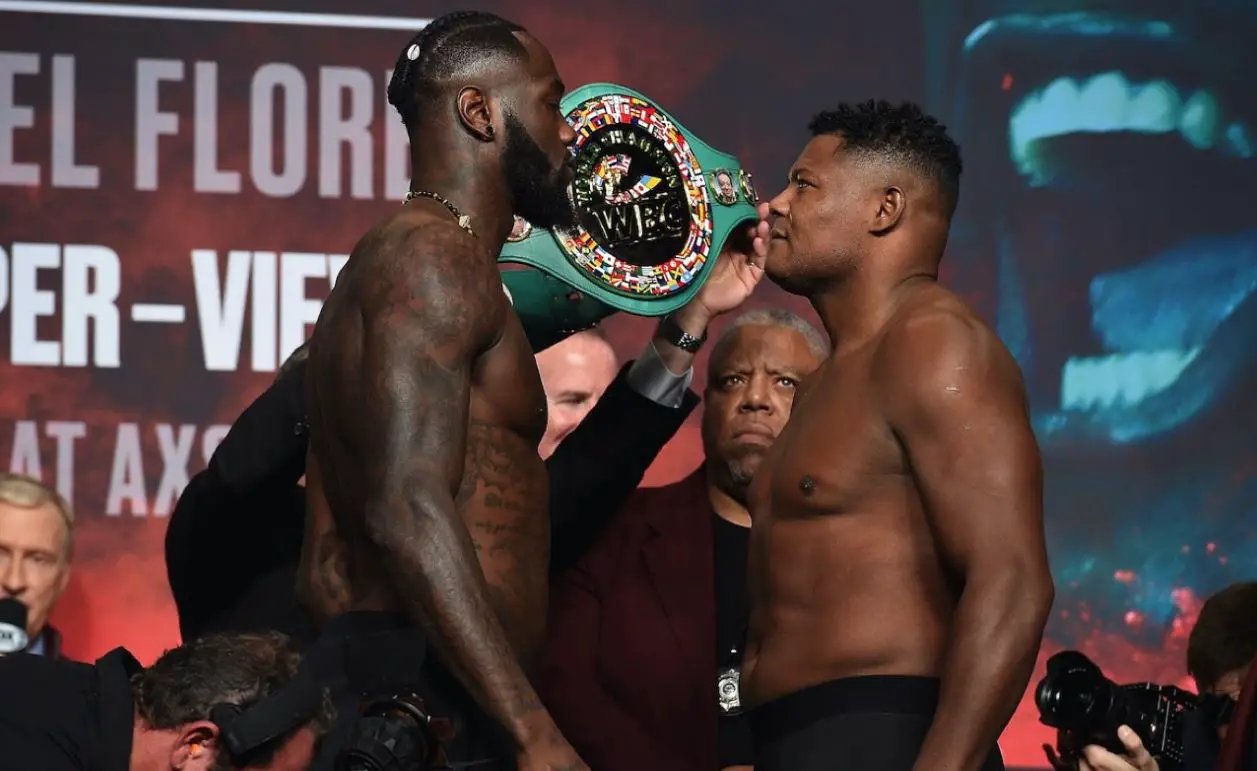 To the uneducated eye, it may seem like height is going to be a huge advantage in boxing and in fighting in general. Anyone who has spent time in a boxing gym or watching boxing fights will tell you however that is not always the case.
Taller boxers will usually have a longer reach but height in the boxing ring actually has little bearing on whether you will be a good boxer or not, it is all about how you use the height to your advantage or use your lack of height to your advantage that will determine how important your reach is. Remember that Mike Tyson was a very short heavyweight, and he once ruled the world. Fighters are matched by weight and not height for a reason.
If two boxers are the same height and one has a longer reach and arm length, then it should be an advantage but there are plenty of ways for a shorter fighter to nullify that advantage. This is not K1 or Muay Thai where you can use kicks and knees to finish off shorter opponents, you need to do all the damage with your hands and shorter boxers may be elusive and harder to hit.
How Tall Boxers With Long Reaches Like To Fight
If you are a taller boxer like myself, then you will know that you are most comfortable when the shorter boxer is further away from you. Once the shorter fighter gets closer to you, you can be in a little bit of trouble as your straight punches will be rendered useless, slow and cumbersome. If you can keep the shorter fighter at bay for long enough, then you will have a big advantage.
The Jab – The Most Important Punch In Boxing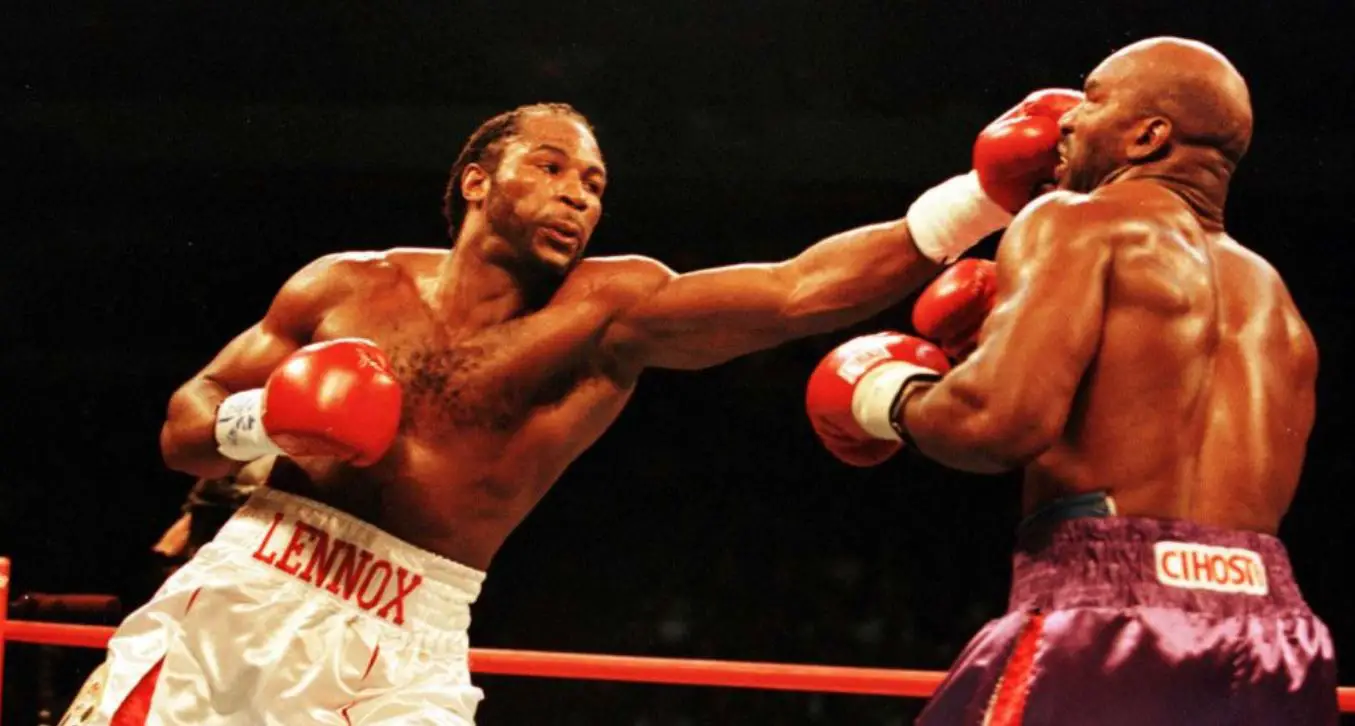 The Jab is certainly the most important punch in boxing and that is even more true for taller fighters. You want to keep them at bay with a sharp strong jab and punish them with right hands at distance. All other punches come off the Jab, the Jab is your rangefinder and if you're taller, you want the distance between you and your opponent to be as wide as possible.
If you are fighting a shorter fighter, they will keep trying to get as close to you as possible and if they are met with a stinging jab each time they try to close the distance or 'Get Inside', they will eventually lose heart and you can start to punish them with right hands and eventually let your combos go to break them down.
The Uppercut – Another Defensive Weapon Of The Taller Fighter
Nothing is going to put a shorter fighter off more than getting caught with a full force uppercut, especially if you have been doing your strength training to strengthen you back and biceps, adding power to your punches.
If your opponent has a shorter reach, they will try to get inside by staying low and that can make it more difficult to keep them at bay with the jab and the right hand. Your punches will end up hitting their gloves or the top of their head which is the hardest part of the skull where you can cause them the least amount of damage.
Piercing their guard with a solid uppercut may shut off another avenue of attack for your opponent and if you can shut down enough avenues of attack for your opponent and they can't get inside, you will surely win the fight as a taller fighter with better reach.
Using Your Feet To Keep The Shorter Opponent At Bay
Keeping the shorter fighter out of range with punches can be very effective but footwork and movement is just as important. As your opponent tries to get closer, you need to throw the jab and use your feet to reset the distance to the way you like it.
Footwork is crucial in boxing, it is the fundamentals and it is what boxing trainers are now going back to. Nothing will keep your distance in the ring like good movement, staying light on the toes. Moving in and out and side to side will leave your opponent frustrated and that is the name of the game as a taller fighter. Stay on the outside, keep the distance, work the jab and then when your opponent gets tired, move in and finish the job.
Controlling Range As The Taller Fighter:
How To Press Forward And Close The Show As A Taller Fighter
Once the shorter boxer gets tired, frustrated or shows they are unwilling to try to close the gap, it is time to move forward and start fighting on the front foot ourselves. Remember, we still don't want to be too close even if the shorter fighter is tired and frustrated as they may still be dangerous.
Remember that what you gain in height and reach will be matched by other advantages of the shorter fighter like being harder to hit and carrying more power in their hooks and overhand shots.
If the shorter fighter is not willing to hold their ground and is constantly on the back foot, you can move forward and start being the aggressor. the way to do this is to start throwing 1-2's at your opponent from your optimal range, if you can find openings with these shots then happy days, you can start including uppercuts and if these are landing, the fight should be over pretty soon.
Once The Shorter Guy Is Backing Up
If the shorter fighter is backing up but you can't land your straight punches and uppercuts, what you want to do is get your opponent into the corners or against the ropes. When they are in a defensive position and they are not able to throw back, you can start including a couple of left hooks to open their guard and make space for your right hands and uppercuts.
If adding the left hook doesn't work to open up the defense of your opponent yet they still aren't throwing back, we want to start throwing the left hook to the body, this should case them to drop their right hand and leave space for the left hook. Once you get the left hook landing, follow it up with the right uppercut and this should do the trick. It will be very hard for the opponent against the rope to block all your left hooks and right uppercuts especially if you are adding in the body shots.
How A Shorter Fighter Will Try To Beat A Taller Fighter
Shorter fighters also have a number of tricks up their sleeve to catch out taller fighters, put them under pressure and land their heavier hands with punches and movements that are designed to close the distance and make the taller fighter uncomfortable.
Mike Tyson is the perfect example of the shorter fighter who dominated heavyweight boxing before unfortunate circumstances in and out of the ring brought his career to an underwhelming climax. Let's look at how shorter boxers can win using Mike as our example
Shorter Fighters Need To Dictate The Tempo
As a shorter fighter you usually need to make a fast start. You want to create a sense of urgency and get the taller fighter uncomfortable from the get go. If you can land a big shot early, get the taller guy into the corner and land some body shots, you can goad them into making more mistakes and hopefully getting the knockout.
While most fighters are of a similar height, we need to remember that boxers are matched by weight and not height for a reason.
Don't Hook With A Hooker
What a shorter boxer will love is if you come out at the start of sparring or a fight and just start exchanging shots, throwing all sorts of wide swinging hooks and arm punches, making it a dust up and a shoot out.
The shorter arms of the shorter fighter are much more suited to hooks and that is simple because the arm isn't as long and it can close the distance in a hook from closer in and much tighter. That's why the tall guy who doesn't know how to use his reach in say a street fight doesn't have an advantage.
Also remember that shorter fighter will have heavier hands in a hook and they can easily knock taller guys out with a clean punch.
Fighting A Taller Guy With Chris Algieri
You Can't Hit What You Can't See
Boxing is like a game of chess where taller fighters will want to box their way to victory on the outside and shorter fighters will hope to turn it into a brawl where they can land their vicious hooks.
Another weapon that is often used by shorter fighters and especially Tyson is bobbing, weaving, staying low and exploding from the waist with big hooks once you can find the range.
By using a lot of head movement and staying low, it will make it hard for the taller guys straight punches to land. if you can catch a tall guy missing with a jab (orthodox) it will leave his chin exposed for your left hook if you are also orthodox.
As a short fighter we want to stay low and close the distance as much as possible, creating panic in the taller fighter and hopefully getting the knockout.
Going To The Body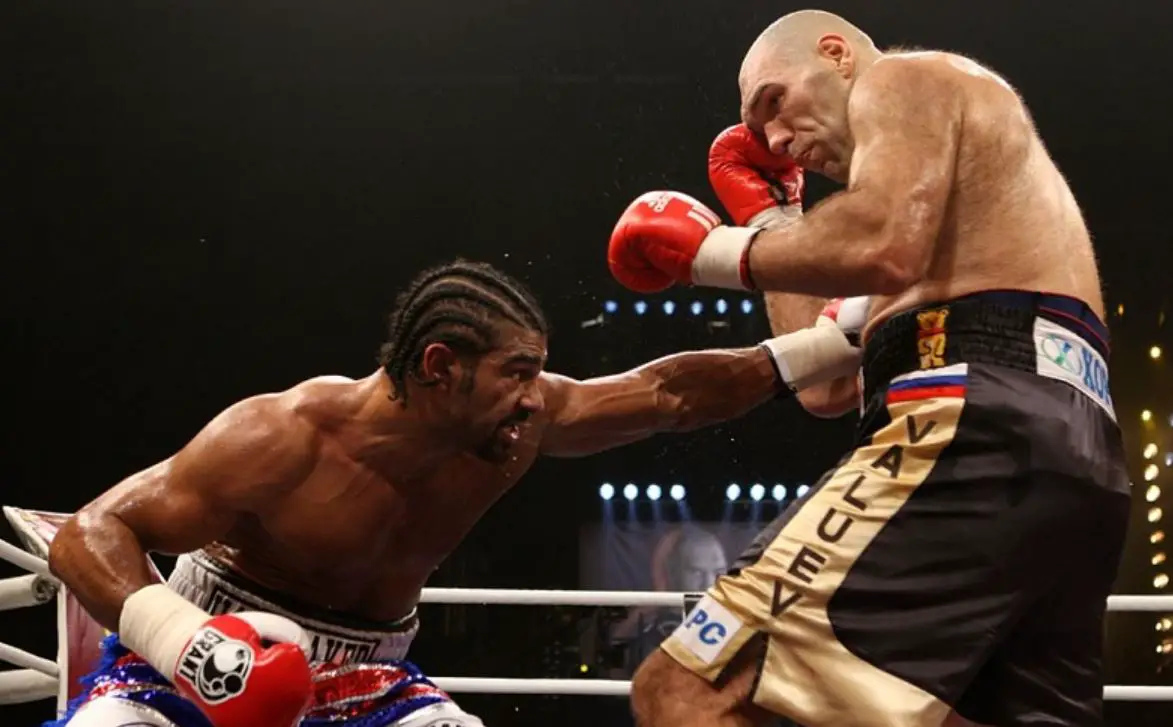 Taller fighters have longer bodies and the body maybe a better option for you to start the fight if you can see the taller guy is going to be trying to box cleverly on the backfoot.
While your heads will be the same size, there will be a much bigger target on the body for you to land your hooks. As you will be staying low, your hands will find it easier to go to the body also and this can cause the taller fighter to drop his hands to protect the body and you can then go upstairs with the left hook.
Jabbing to the body can also be a great option for shorter fighters. Again, they will be low, there is more target on the body, it will be harder for the taller guy to block the shots and you are hoping it will make them uncomfortable and maybe even panic. Jabbing to the body will also set up another secret weapon in the shorter mans arsenal, the overhand right.
The Overhand Right For Shorter Fighters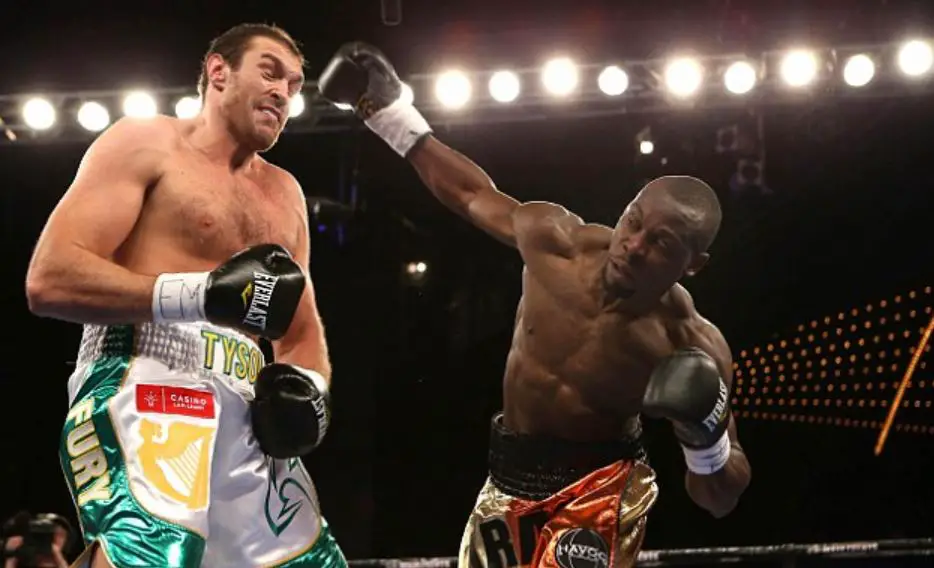 When you jab to the body you are hoping the taller guy will react by dropping his hands to protect the body and this will leave the opportunity to loop your right hand over the top and connect on the unprotected chin of you opponent. Clever shorter fighters can be working to set up an over hand right for many rounds before unleashing the overhand and hopefully getting a knockout. An over hand can be hard to see coming and if the taller guy doesn't see it coming they could easily be knocked out by the shot.
Conclusion: Is Being Tall An Advantage In Boxing?
I would say overall that yes being tall in a boxing match is an advantage with everything else being equal because, the emphasis is on the shorter guy to close the gap and they can be subject to taking damage from the right hand and uppercuts on the way inside.
Being tall also has it's disadvantages but once you can keep the distance, winning the fight should be very possible. If a shorter boxer loses hope of closing the distance or is taking too much punishment to keep moving forward, it is likely that are going to be stopped by knockout.
As a taller boxer myself, I know how it feels to be hit by overhand rights and I also know how it feels to pick off a shorter opponent at will. At the end of the day, there are weight classes and not height classes and whether you win a fight or not will be up to your skill levels.
Examples Of Tall Fighters Dominating: Wladamir Klitschko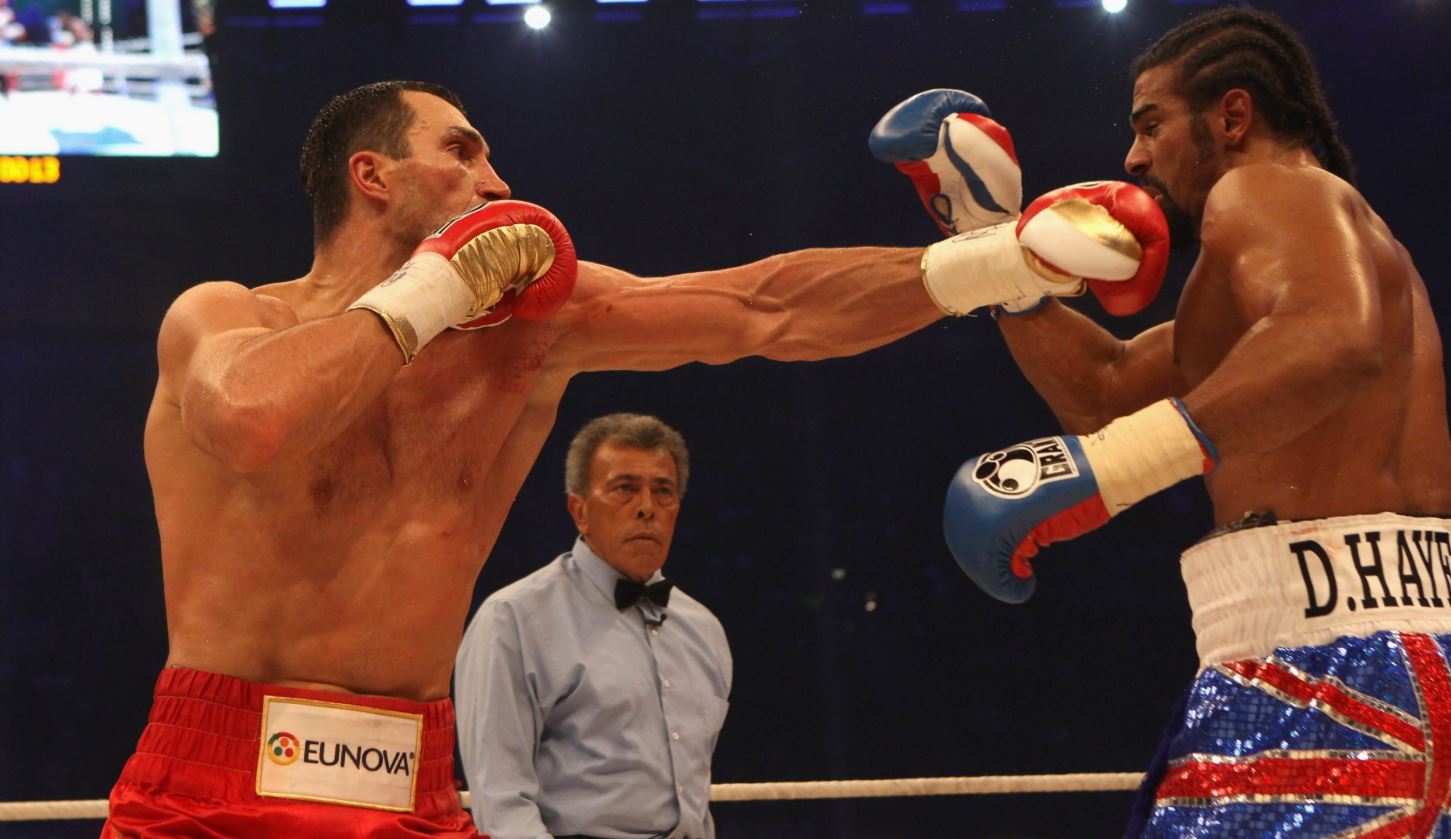 Wladamir Klitschko dominated the heavyweight division as a tall fighter for a long time. He had an excellent jab that he used to keep his opponents away. He used to jab and then grab his opponent, making sure their retaliatory punches never came back and he would lean on the opponent to tire them out. Once they got tired, auld Steelhammer would start letting his right hands go and look for the knockout.
Wladamir came unstuck only when he fought a taller opponent in Tyson Fury and when he couldn't land his jab, his game plan was rendered useless, he could barely land a right hand all night. Tyson fought the tall man's game using feints to keep Klitschko on the back foot and using great movement, shot selections and leaning on Klitschko to become the Undisputed and Lineal Heavyweight champion of the world.
Wlads Jab In Action:
Anthony Joshua Vs Andy Ruiz 1 & 2
These fights provide the perfect example of how to and how not to fight as the taller guy in the boxing ring.
Joshua is the much taller fighter and he made plenty of mistakes in the first fight which he corrected in the second fight to go on and claim the victory.
Mistake 1: Joshua Was Packing Too Much Muscle
Joshua was very heavy in the first fight and legendary trainer Freddie Roach wasn't the only one to point this out to the public.
Mistake 2: Joshua Wanted To Dictate The Pace
Hindsight is 20/20 but looking back we can easily see that Joshua was on the front foot against the smaller and dangerous Andy Ruiz, who was waiting for Joshua to throw his Jabs and Crosses, timing him and trying to answer back with his big left hook. These are the types of 50/50 exchanges that the shorter guy will take any day of the week.
Joshua was the one moving forward and dictating the tempo when he should have been waiting for Ruiz to make the first move.
Mistake 3: Gassing Out
The muscles caused Joshua to fatigue and after putting Ruiz down, he moved into the finish him off with swinging punches that the taller man shouldn't be throwing. He got caught by Ruiz himself, went down and never recovered for the rest of the fight, eventually being ko'd by Andy Ruiz Jnr.
Fight 1 Highlights:
Fight 2: Mistake Corrected
In the second fight, Joshua boxed the proper way a taller fighter is supposed to. He didn't get involved in any trading whatsoever with Ruiz, he boxed on the backfoot using his jab and footwork to stay out of range of the big hooks and even when Ruiz had lost heart he stuck to his boxing, happy to take the win on points.  Another big change Joshua made was losing considerable weight and while it's said that Ruiz didn't train properly, props have to be given the Joshua for the adjustments he made. The weight he lost enabled him to box on the back foot and that made all the difference.
Fight 2 Highlights: