The latest unfolding news in an unfortunate saga sees Gervonta 'Tank' Davis hand himself in to the Florida police department after public choking his former girlfriend and mother of his child.
The charges which Davis will face are of Simple Battery for his domestic abuse and we can only imagine what happens behind closed door if this is how Davis acts with the eyes of the world watching on.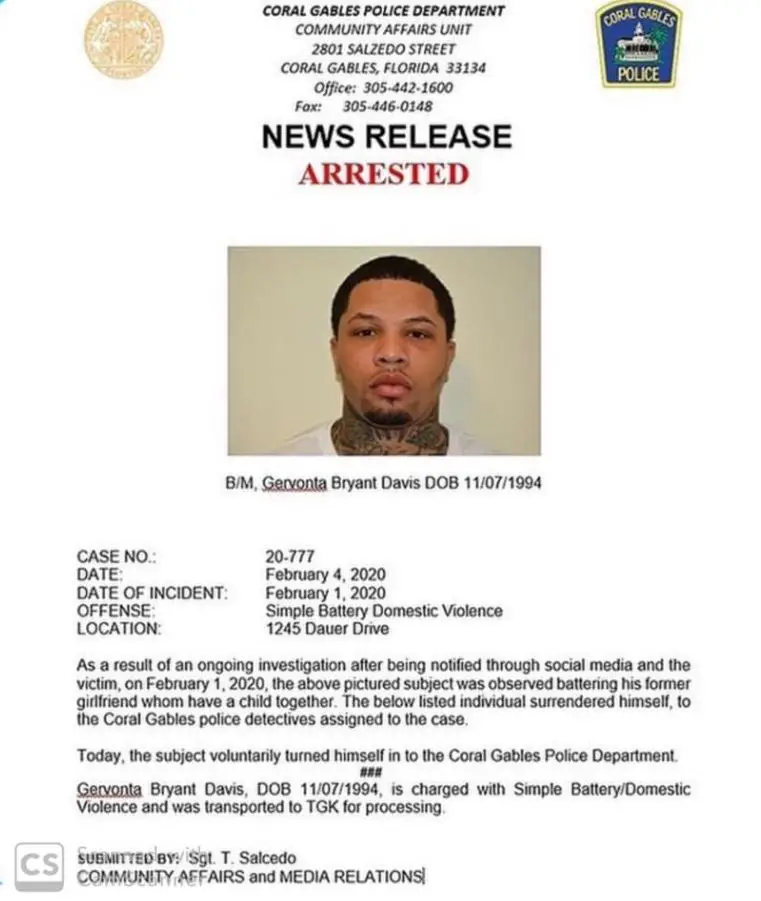 Davis has had a tumultuous early life in which boxing was an escape, he was abused by his mother who was addicted to drugs and left Davis and his siblings to fend for themselves. While that may be true, there is no justification for how Davis has reacted here and we watch on intently to see how these charges play out.
Davis is fresh off a 12 round stoppage win over Yuriorkis Gamboa where he failed to make weight again and he is widely expected to step up his level of competition and challenge for more world honours in the months to come.
We just hope that Davis stays focussed on his boxing and training and keeps himself out of trouble outside the ring.
Footage emerged of Davis and Mayweather training together and let's hope that Floyd can keep the Tank on his best behaviour in and out of the ring.