A drunk Andy Ruiz Jnr has appeared at a house party drinking expensive shots, saluting his fans and eating expensive food at his new LA mansion.
Pausing the video when it shows the living room table catches what looks like lines of white powder which looks like it could be narcotics of some kind.
Ruiz seems to be indulging excessively in the good life and if he does find a potential opponent, based off this footage, they may get another easy night in the ring from Ruiz who clearly loves living in excess.
The white powder can be seen on the table at the end of the video and is a worrying sign for Ruiz Jnr fans.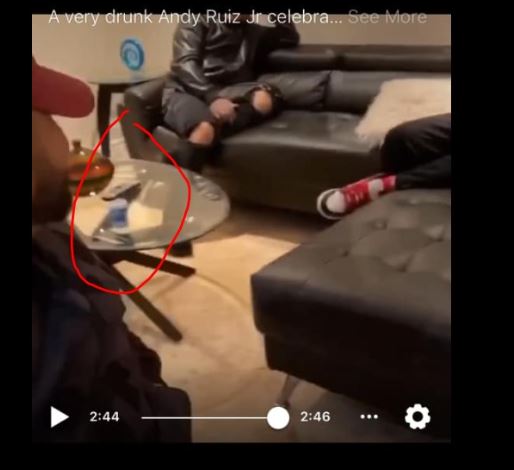 It looks like fame and fortune have carried Ruiz away and since hes capitulation against Anthony Joshua we really can't see any way back for Andy Ruiz Jnr, especially if he shows the same unwillingness to train for his next outing.