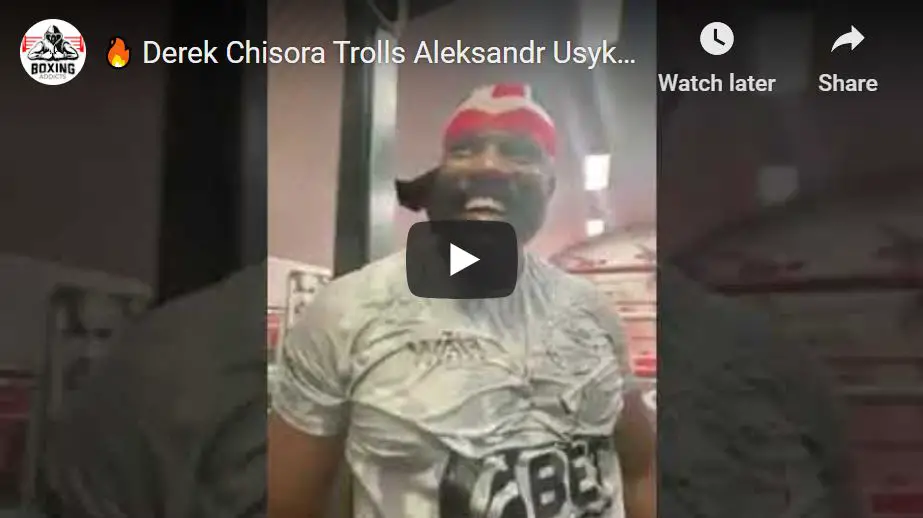 Eddie Hearn announced on his Facebook yesterday that a fight between Derek Chisora and Aleksandr Usyk has almost been agreed as boxing slowly gets back to normal.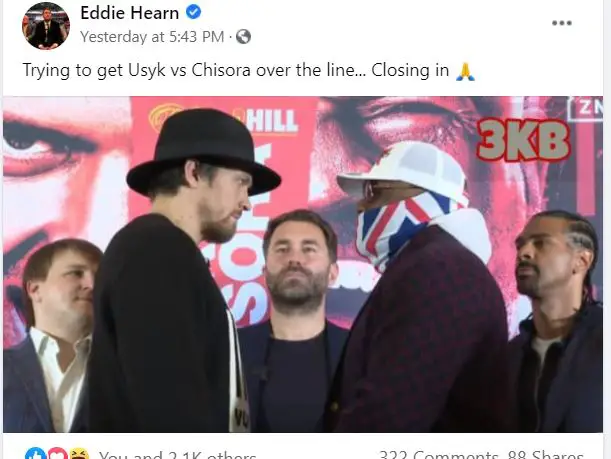 Aleksandr Usyk had been hilariously trolling Chisora before Derek started firing back with taunts of his own. Check out the latest video here:

There is no denying that Aleksandr Usyk is a very funny man as he yells out Derek on the beach while running.
Despite the epic sense of humor, Usyk is a beast in the ring, becomming undisputed champion at Cruiserweight, knocking out Tony Bellew and moving up to Heavyweight and getting a quick win under his belt.
To say that Derek Chisora is a seasoned contender at heavyweight would be the understatement of the century. Chisora has been around the block twice, he's fought Fury and Dillian Whyte both twice, losing all four fights.
That being said he is far from a journey man and still highly active. His career culminated in a World Championship lose against Derek Chisora but we all know that Del Boy can bang.
Usyk is desperately looking to get heavyweight experience under his belt and has no doubt singled out Derek Chisora as the stepping stone he needs to secure big fights in the heavy weight division and while we believe he is going to win the fight, don't be surprised if Derek surprises him with the amount of power he possesses.
All in all, it's a good match up but we see Usyk coming out as the winner by Knockout.