| Sr. No. | Image | Record | Title |
| --- | --- | --- | --- |
| #1 | Tyson Fury | 30-0-1 (21 KO's) | World Boxing Council World Heavy Title |
| #2 | Anthony Joshua | 23-1-0 (21 KO's- 1 KO's) | International Boxing Organization World Heavy Title World Boxing Association Super World Heavy Title International Boxing Federation World Heavy Title World Boxing Organisation World Heavy Title |
| #3 | Deontay Wilder | 42-1-1 (41 KO's-1 KO's) | |
| #4 | Dylian Whyte | 27-1-0 (18 KO's-1 KO's) | |
| #5 | Joseph Parker | 27-2-0 (21 KO's) | |
| #6 | Luis Ortiz | 31-2-0 (26 KO's-2 KO's) | |
| #7 | Daniel Dubois | 14-0-0 (13 KO's) | |
| #8 | Andy Ruiz Jnr | 33-2-0 (22 KO's) | |
| #9 | Oleksander Usyk | 17-0-0 (13 KO's) | |
| #10 | Trevor Bryan | 20-0-0 (14 KO's) | |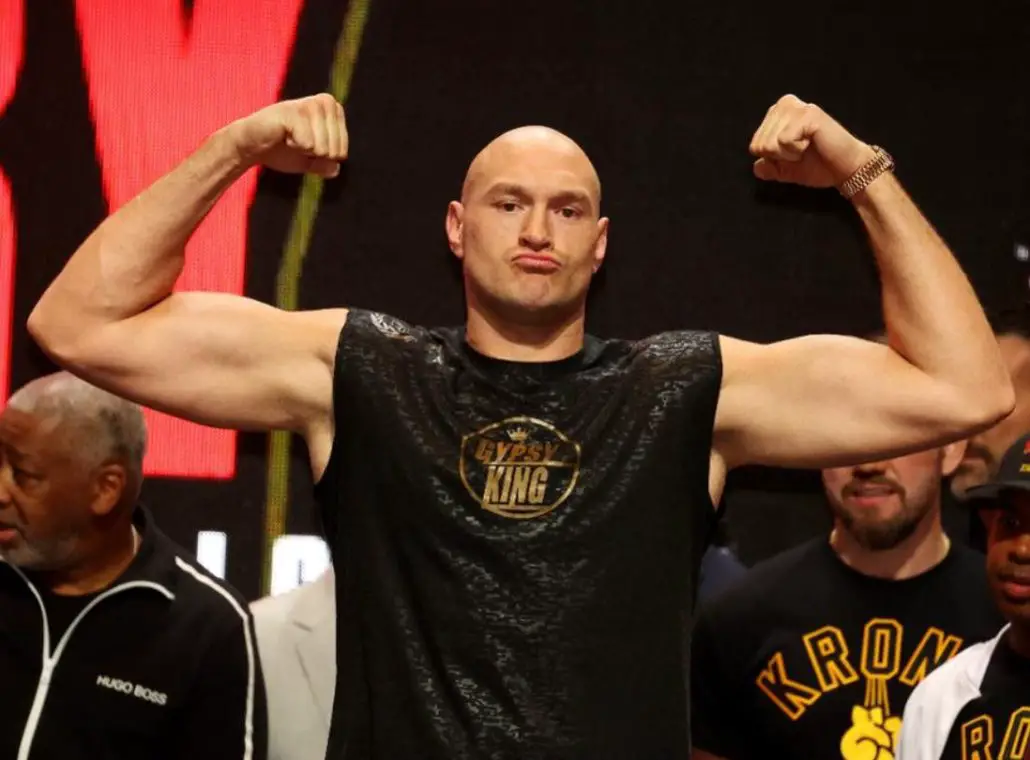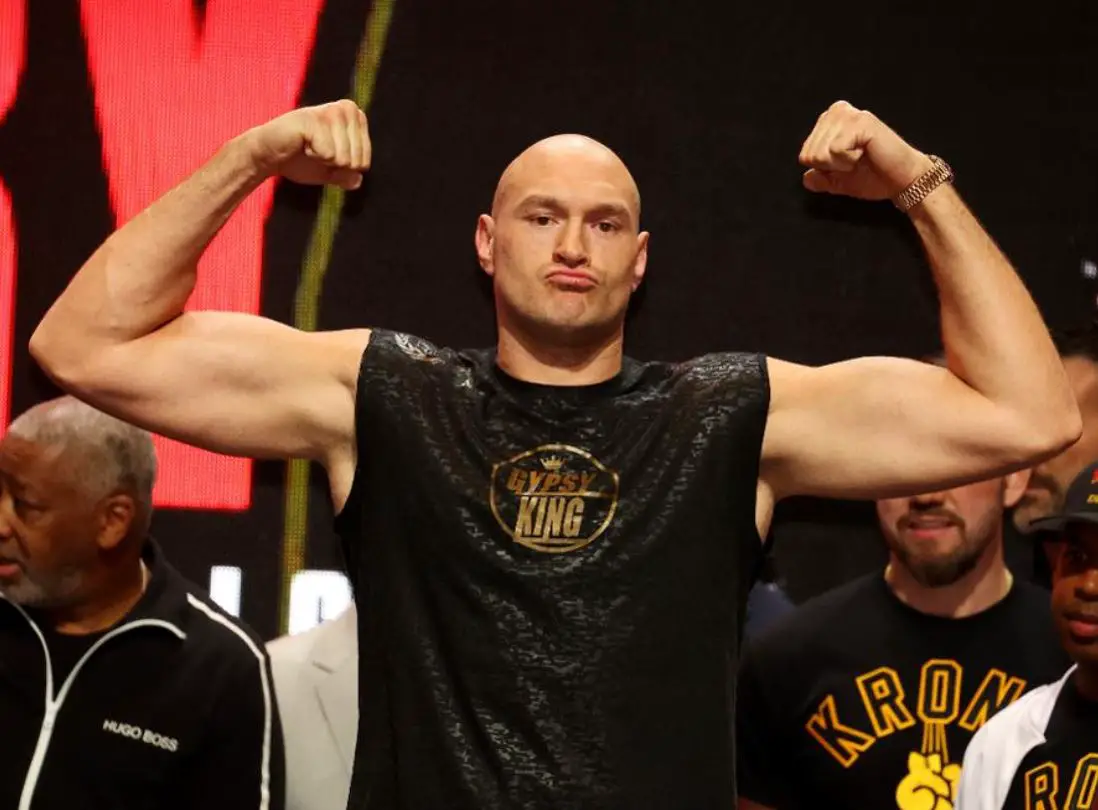 Tyson Fury is a man that needs no introduction, he is the WBC Heavyweight Champion of the World and also the lineal champion. His recent defeat of Deontay Wilder in their highly publicized rematch, cemented his place, not only as the best heavyweight of right now, but also one of the best heavyweights of all time. 
This was not the first time tyson Fury went to the Champions backyard and defeated them, he also beat wladimir Klitschko in Germany to become the undisputed champion, before losing the belts after personal problems with depression, alcohol and drugs. 
Tyson is Undefeated and has had a long successful career, how much anticipated showdown with Anthony Joshua will determine who truly is is the best heavyweight of the current era.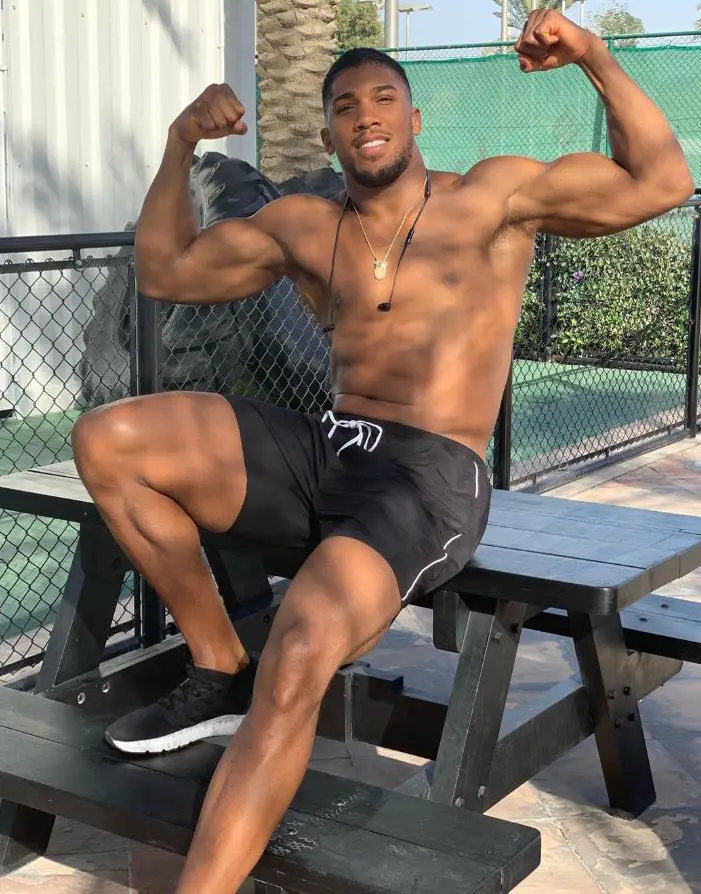 A few short months ago, Anthony Joshua would have been top of everybody's heavyweight champions list before he slipped up and lost to Andy Ruiz Jr.
Joshua had put together a series of impressive knockouts and victories against the likes of Wladimir Klitschko, Dillian Whyte, Joseph Parker, Alexander Povetkin and Charles Martin to name a few.
The heavyweight champion looked on top of the world until the defeat by Ruiz but it is one that he has since avenged, outboxing ruiz in the rematch. We look forward to seeing whether Joshua can reclaim his throne as the top heavyweight in the world.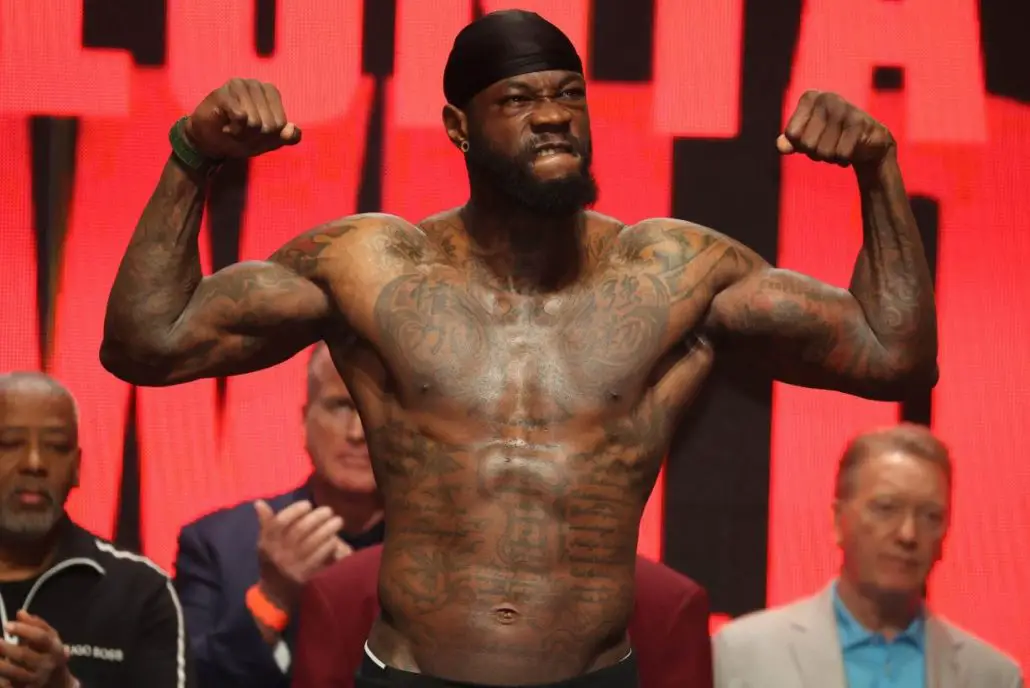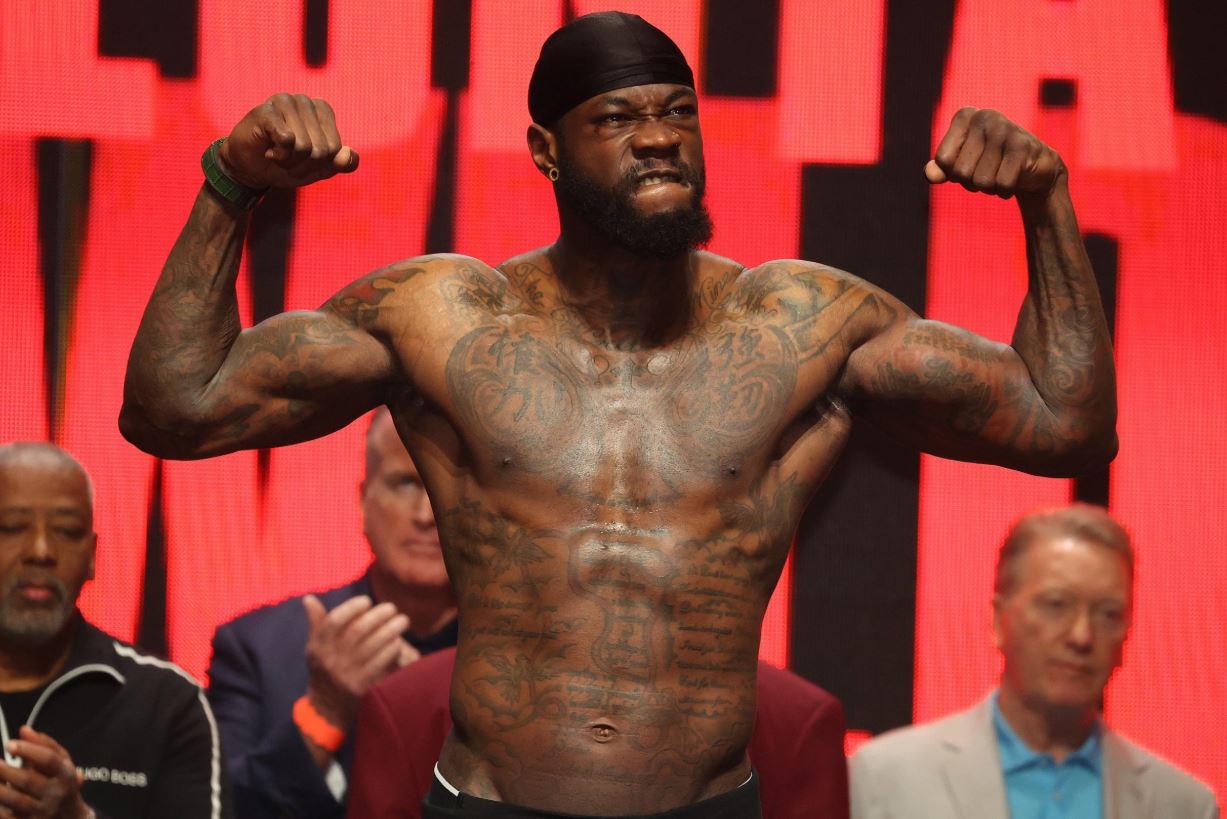 In the first fight with Tyson Fury, did not look the best but he still put Fury down twice almost for the ten count in the 12th round, but in the second fight Tyson Fury dominated the US champion and got a stoppage Victory which is why Deontay Wilder slips down to number 3 on our list. 
Wilder has a rematch planned where Tyson Fury which is currently on hold due to the coronavirus but this is one that Wilder needs to win to get back in contention to be the best heavyweight in the world. 
You shouldn't write wilder off, he still has enough power in the right hand to knock out any heavyweight. Well his opponent's need to be perfect for 12 Rounds, Deontay only needs to be perfect for one second. He has knocked out every opponent he has faced besides Tyson Fury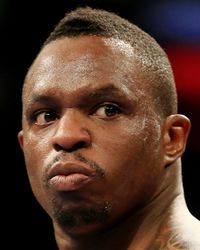 Dillian Whyte has been the mandatory contender for the WBC Heavyweight title for over 2 years and he is the most qualified number one contender in any division at the moment. 
Dillian has proved that he belongs at the very top with close victories over Dereck Chisora and Joseph Parker. Dillian also had Anthony Joshua in trouble more than once in there fight before he came up just short. 
Dillian controller any heavyweight on his day and we look forward to his next fight against Alexander Povetkin.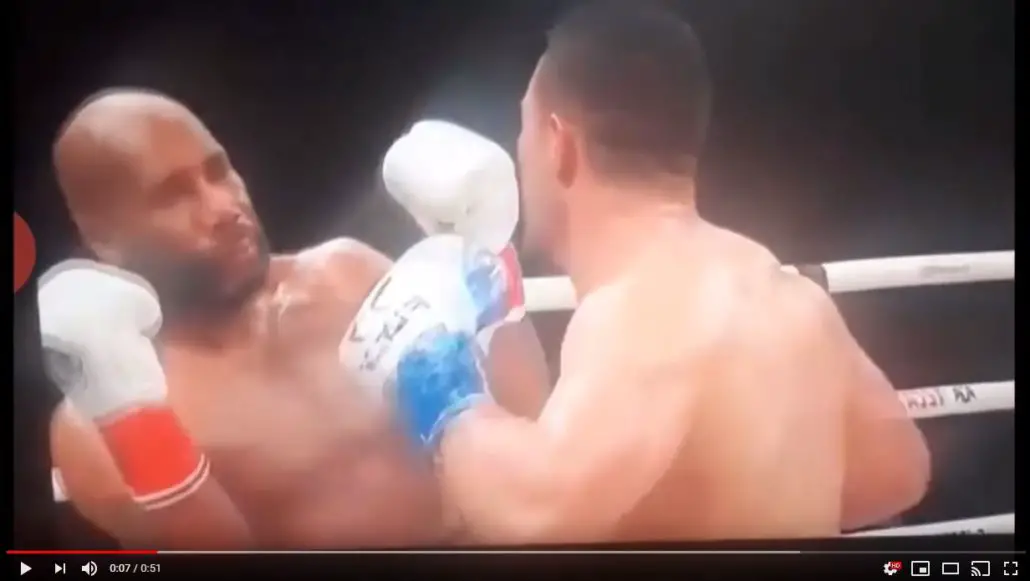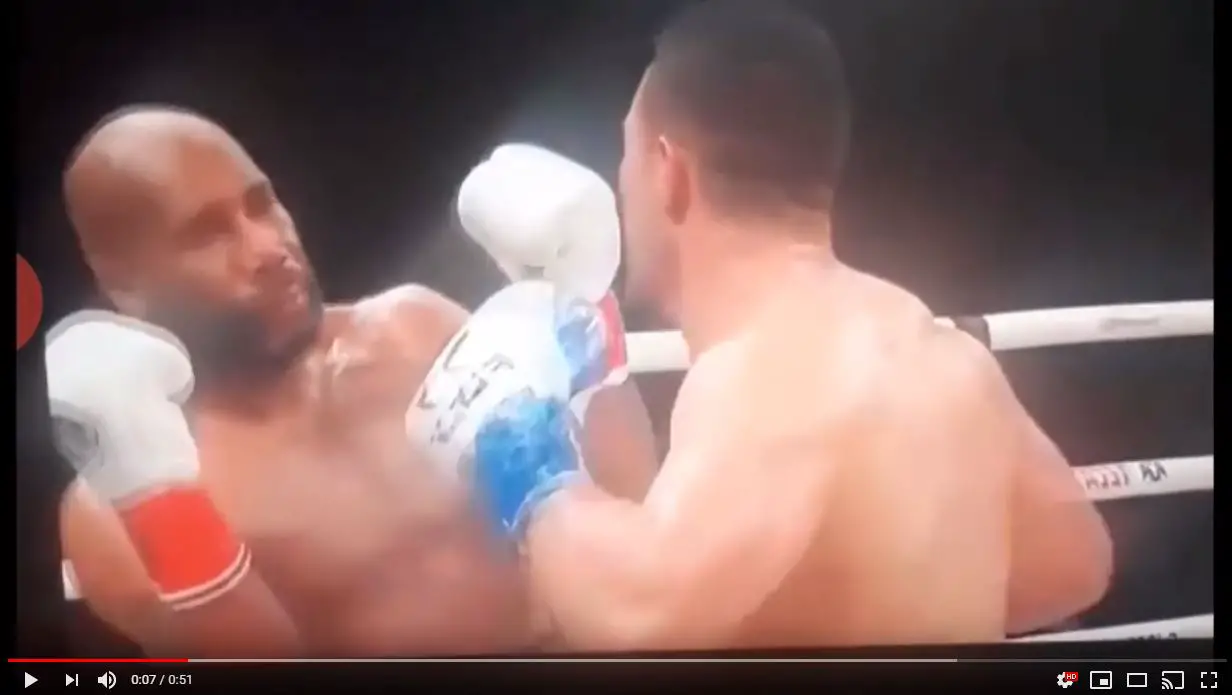 Joseph Parker is another of the heavyweights that is currently sitting on the Periphery I'm looking to get back to challenging for the top honours.
It's proven he belongs at the top level after a close decision loss to Anthony Joshua where the referee kept breaking up the Fighters on the inside, which was quite frustrating for the fans.
Joseph has some good scalps on his resume, he has defeated the likes of Andy Ruiz Jr, Hughie Fury, Carlos Takam and the way he ruthlessly dispatched of shondell Winters in his most recent fight proves that he'll be back in the big time this year ear.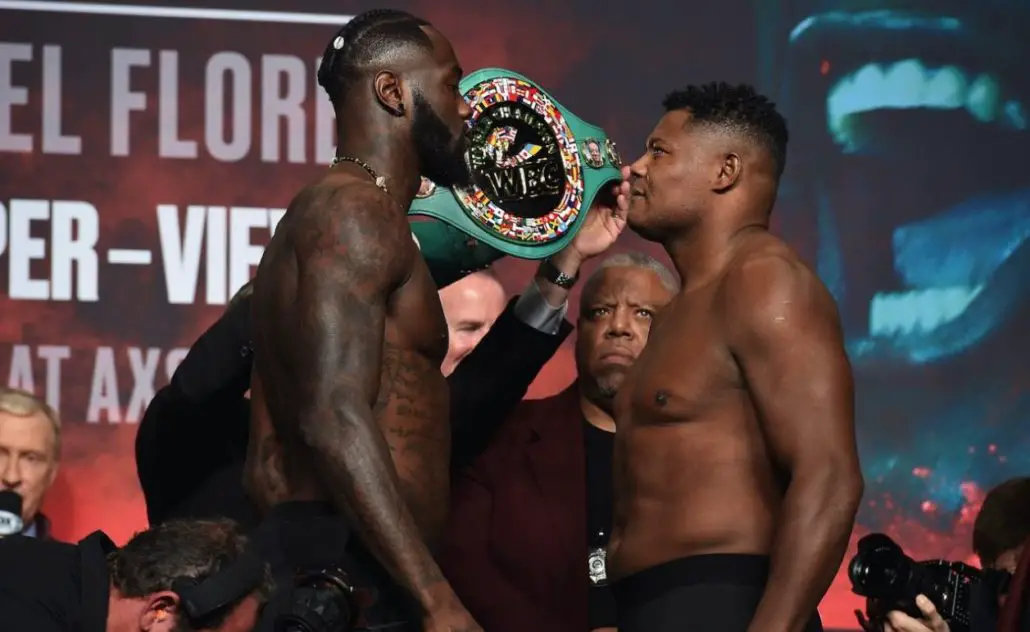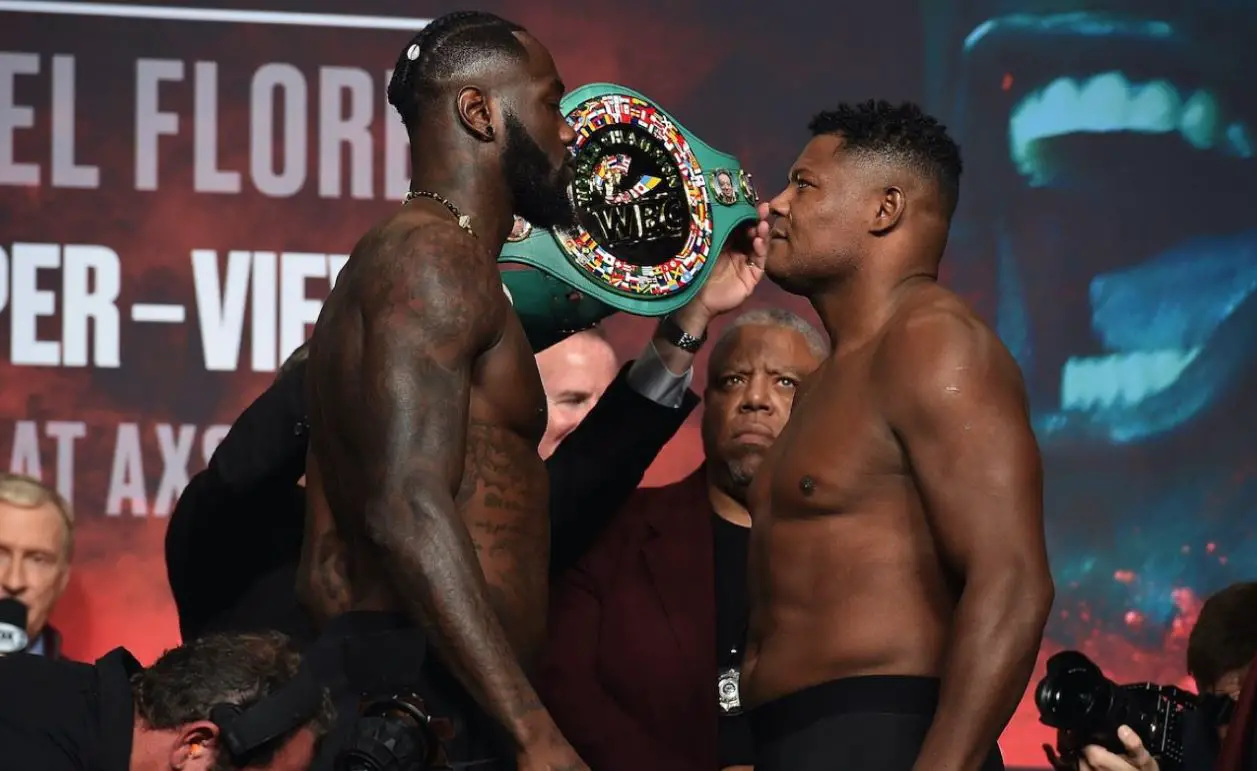 Luis ortiz has been the Boogeyman of the heavyweight division for as long as I can remember. He's probably the most ducked heavyweight in The Division. 
He pushed Deontay Wilder very close in two fights, before that power that Wilder possesses switched his life out. 
That being said, luis ortiz is a serious fighter and it's not hard to see why he's been so avoided. He's a powerful Southpaw, with power who likes the counterpunch and he comes from the Cuban school of boxing with hundreds of amateur fights. 
For this reason, we are still putting Luis ortiz as the best of the rest in the heavyweight division, even though he is pushing on in years.
#7 Daniel 'Dynamite' Dubois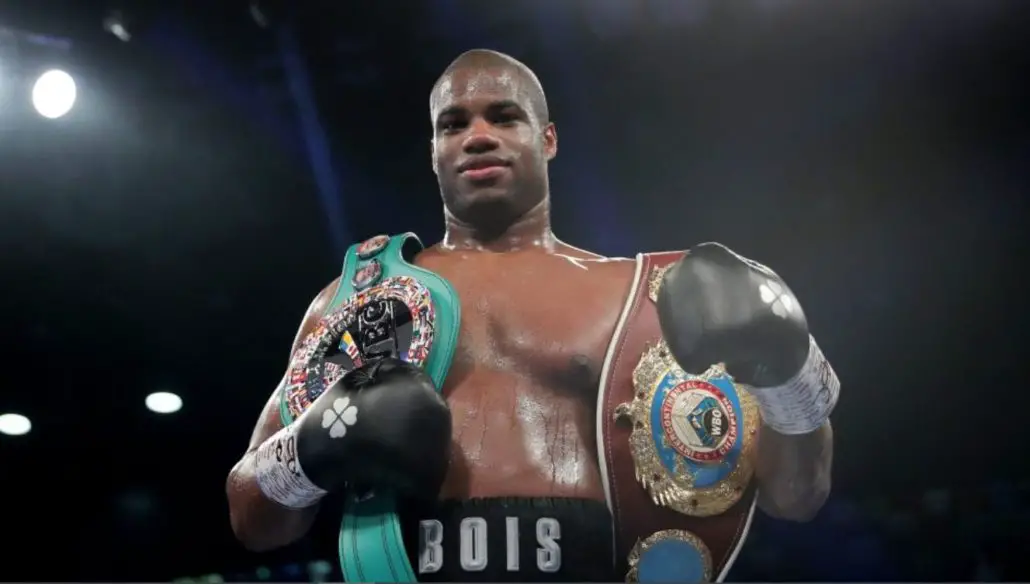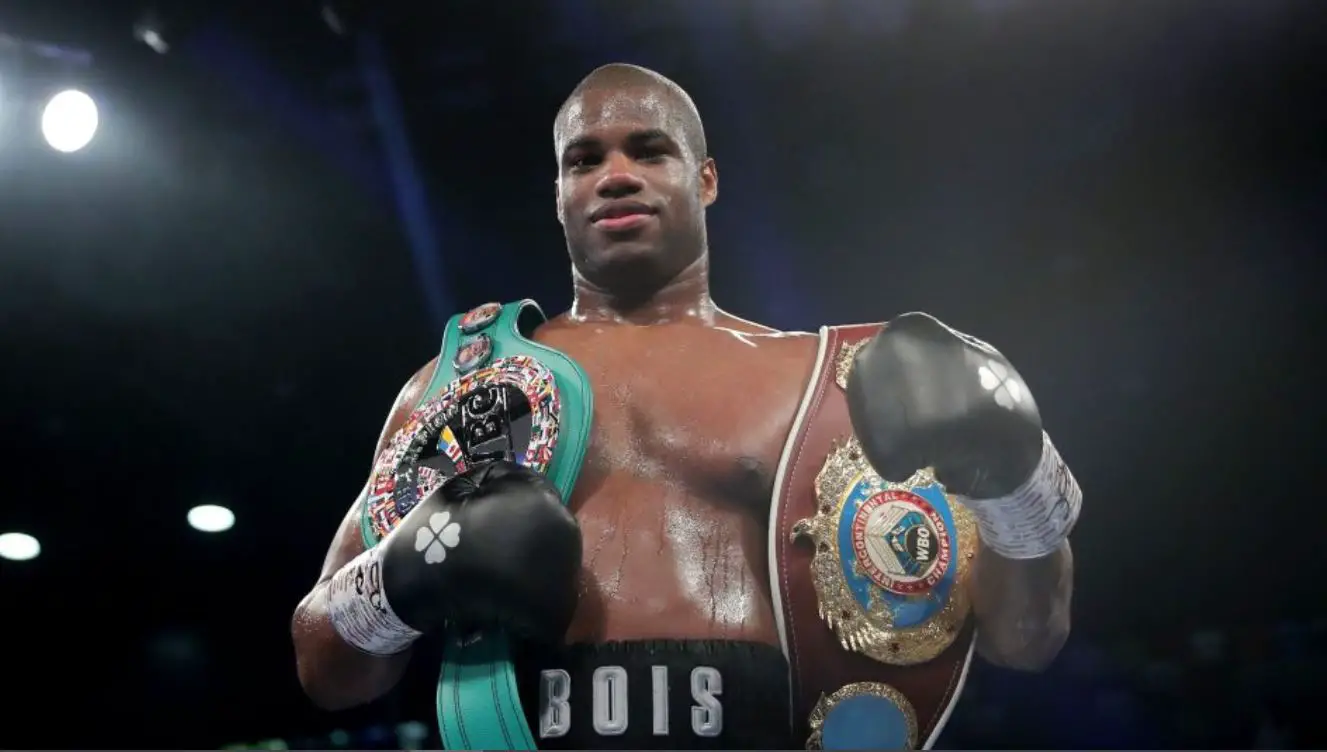 Looking at the rest of the contenders I don't see any reason why we shouldn't be pulling Daniel DuBois at Number 7. Andy Ruiz Jr has an eating problem and it seems that he is not training, and he came in terribly out of shape against Anthony Joshua in the rematch so we are not putting him high on our list. 
Alexander Usyk is unproven in the heavyweight division so we can just throw him up there either. 
Daniel has got all the fundamentals to go right to the top, he is endorsed by big John Fury he's got an excellent jab, great footwork and an explosive right-hand which gives him the nickname Dynamite. 
He has knocked out everyone he faced except for Kevin Johnson, who came to survive and he recently had add a bout with contender Nathan Gorman which was supposed to be a 50/50 but toward dominated and knocked out gorman in the fifth round. 
We truly believe that Daniel Dubois belongs at the top of the pile and we are looking forward to his next fight against Joe Joyce.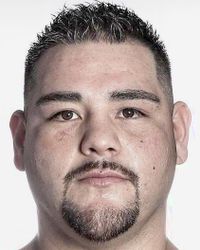 Many people will not have known who Andy Ruiz Jr was before he came in as a replacement to fight Anthony Joshua, a fight that he went on to win, knocking out Joshua to become the undisputed Heavyweight Champion of the World. 
It looks like the fame and money went to his head as he came in over 20 lb heavier for the rematch and he looked flat in the ring, and was totally outclassed by Joshua who boxed intelligently and took the victory over 12-months. 
Teddy Atlas says that Andy Ruiz has an eating problem and that he needs to be under constant surveillance to make sure he's training and eating properly. This is not what we see as someone who's going to challenge for the Heavyweight title this year but at the same time he can't be written off because of his skills.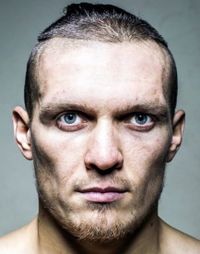 Alexander Usyk may well belong higher on this list, but he hasn't yet proven himself at heavyweight only clocking up one Victory. 
Usyk can't be excluded from the list due to his accomplishments at cruiserweight where he knocked out Tony Bellew and plenty of others claiming his spot as The Divisions undisputed champion. 
Now he is looking to campaign in the heavyweight division but the fighter is here are bigger, they hit harder and they could easily stop the strong and able Usyk it in its tracks. We will have to see what happens with Usyk but we think he could be moving up this list in 2020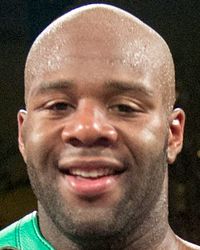 Trevor Bryan is an up-and-coming heavyweight from America who is undefeated through 20 fights. 
It remains to be seen whether he belongs at the top of the heavyweight division and he is yet to find some really high class opposition. 
He has however been able to climb the ranks and to be one of the top contenders for a heavyweight title shot up. 
We look forward to seeing what 2020 has in store for Trevor.